today, we celebrate Shan's birthday over at The Clan.
18/20 Bukit Pasoh Road.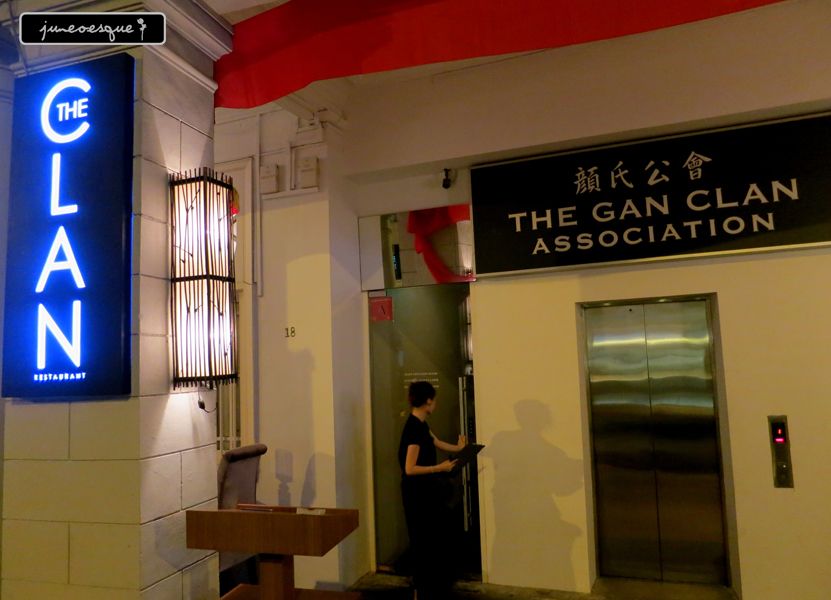 the clan works the same way as Tao Restaurant and Dozo. You pay a fixed amount and you can choose from the range of items they offer for the respective courses.
we were first served a complimentary drink to cleanse the palate...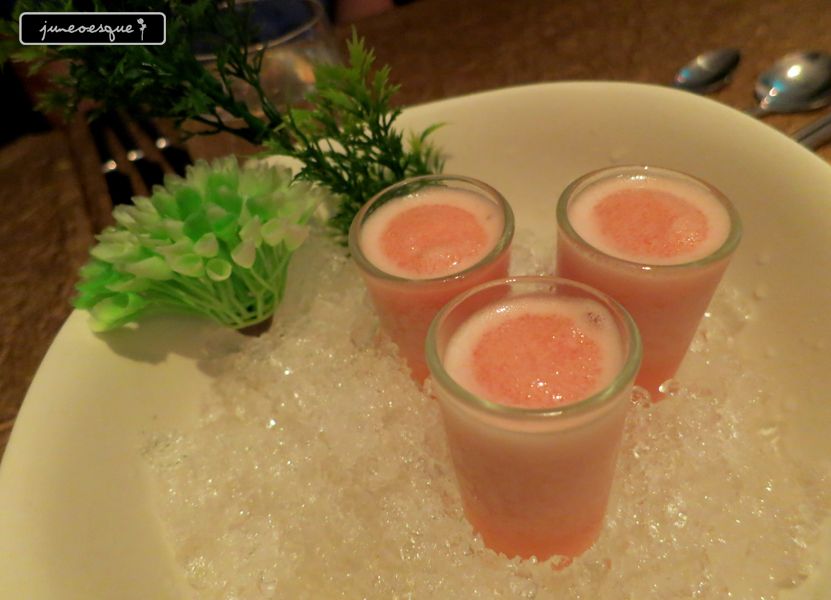 the starter....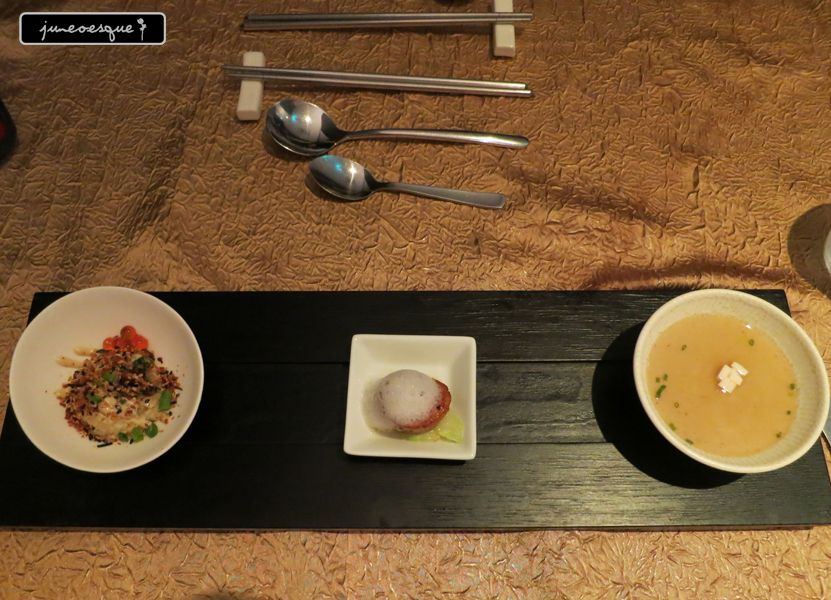 the chawanmushi was a foie gras chawanmushi, pretty good! the scallop was nice too!
for cold dish, we had the alaskan king crab claw...
beef carpaccio with truffle terriyaki...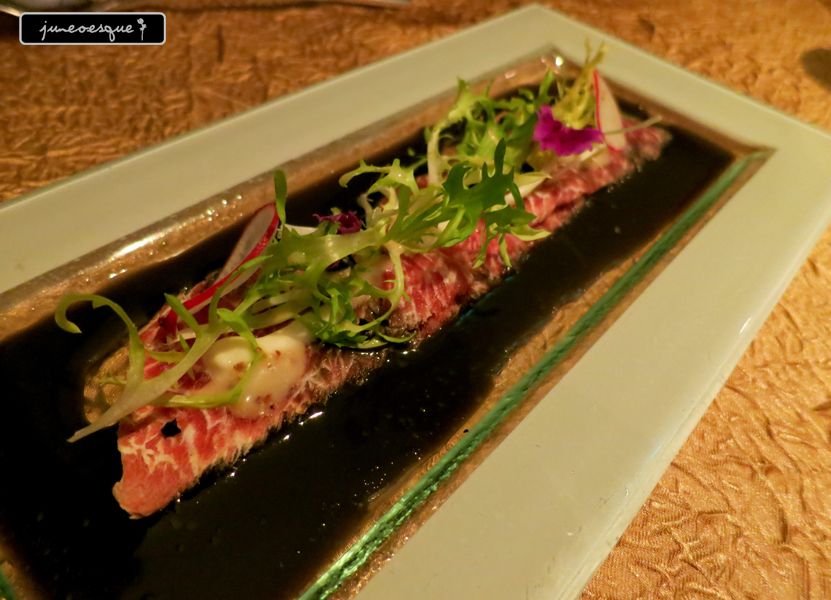 the beef is thinly sliced, pretty good!
for the side dish, we had the deep fried foie gras...
the batter didnt go well with the foie gras in my view. i prefer the usual good old pan fried foie gras...
the kurobota pork belly...
pretty tender.
soup wise, we had the mushroom, ginseng chicken and crab bisque...
Joey was very satisfied with his ginseng soup. the mushroom soup was thick and good. the crab bisque was a little sweet.
for mains, we had the steak served on a leaf above hot stones...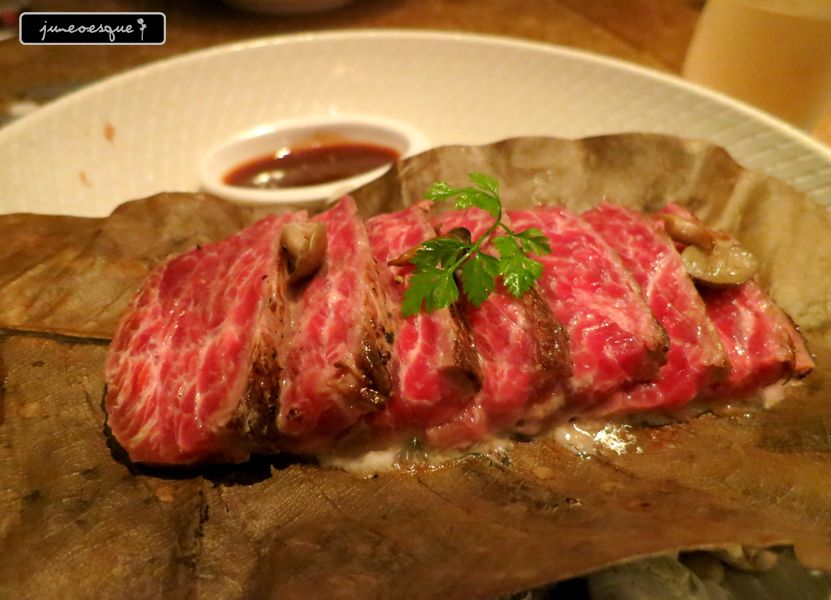 the pork ....
and then it was the highlight for the night. when i made reservations, i did it online and i indicated it was Shan's birthday and requested for the dessert to be served with a candle.
when i arrived, Shan and Joey told me they bought cupcakes from twelve cupcake. and because their house was just a stone's throw away, i thought they probably kept it at home already.
so anyway, when dessert was about to be served, the server first started by serving our desserts wrongly. she gave all of us some chocolate cake and there was nothing on it. they quickly rectified it though.
subsequently, i excused myself to head to the toilet to remind them of the candles and they acknowledged it.
when i got back to my seat, the server came to my side, squat down and whispered to me.. and because i felt that that will arise suspicions, in my attempt to brush her off, i just nod my head and said "
ya
" without even really listening to what she said..
and when joey and shan asked me what she was asking me, i honestly told them.. "
i duno.. i couldnt really hear her so i just said ya to brush her off
" - which was true
and den..... the most hilarious thing happened... the server began serving the cupcakes that Joey and Shan bought, with candles on them!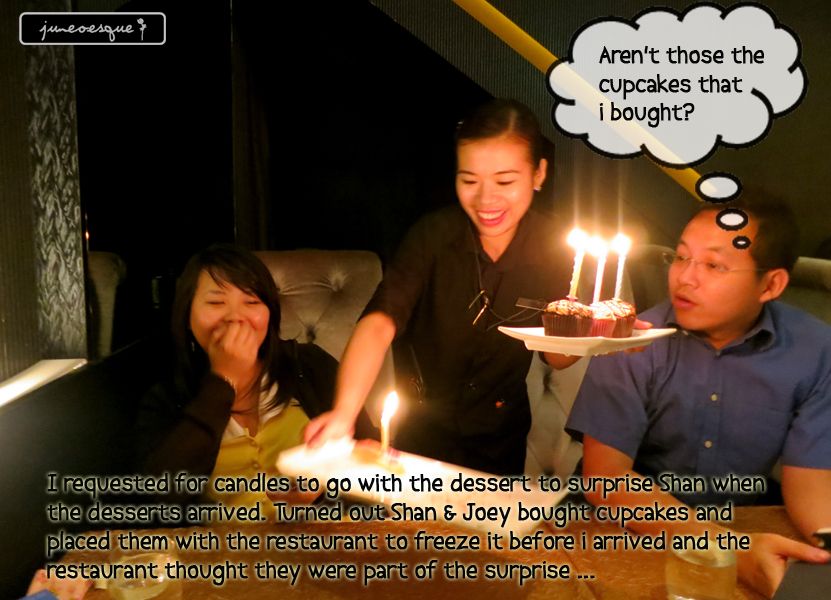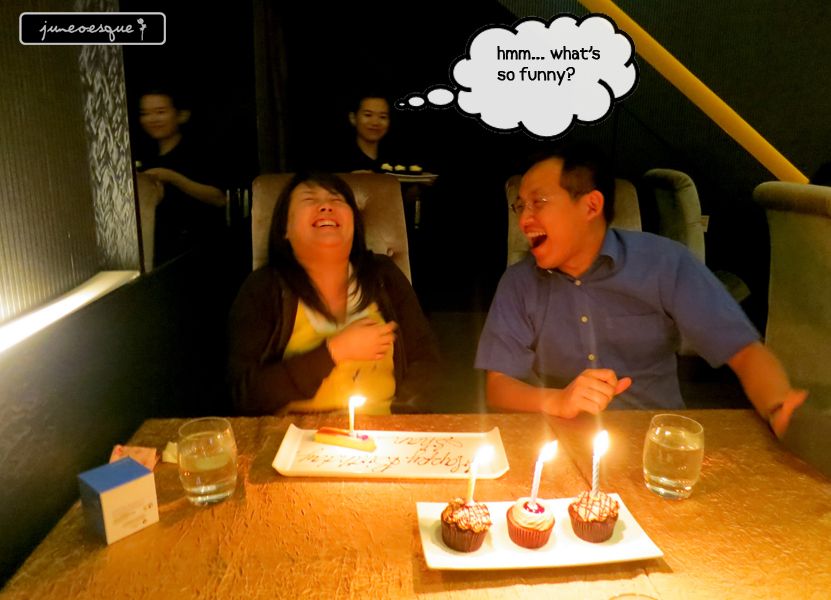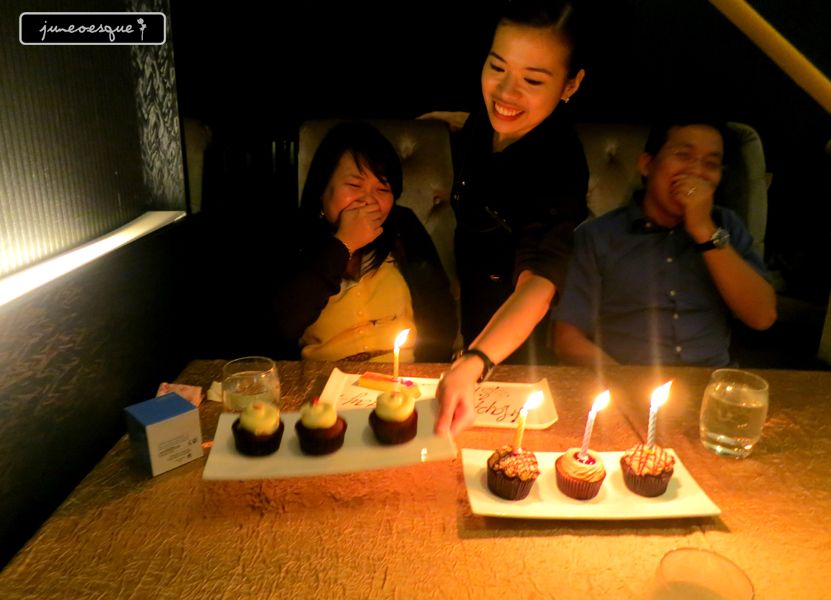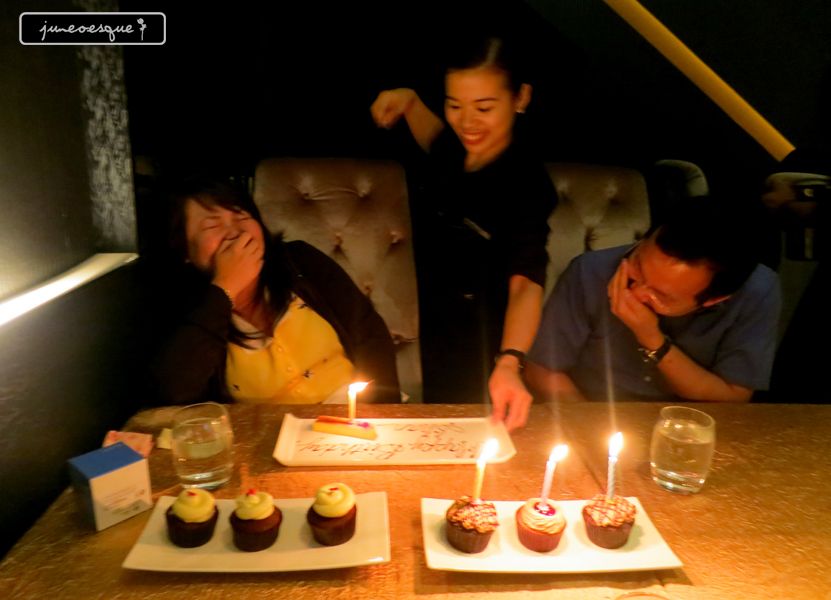 and yes, luff die us! we luffed till we wanted to cry!!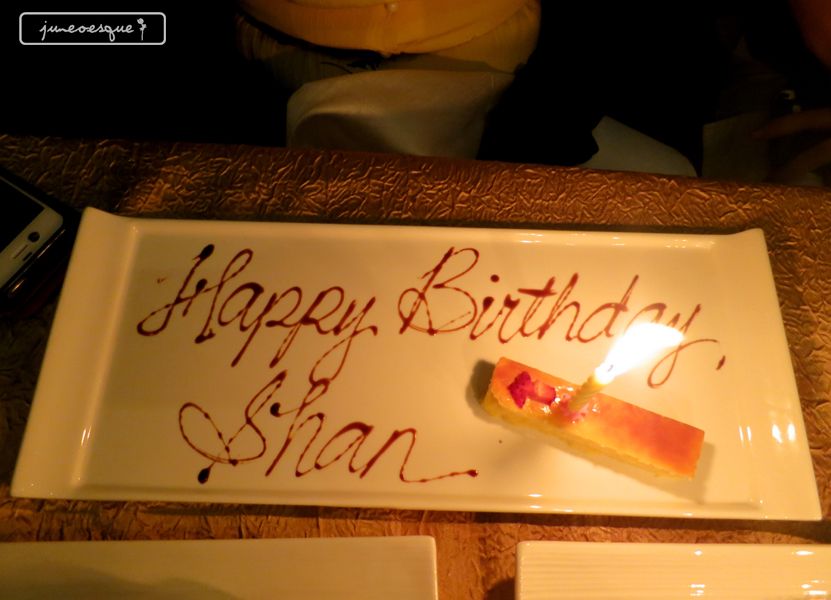 Happy birthday Shan!