what are the chances that 4 of us have appointments around orchard so we arranged for lunch together!
i suggested 4 Fingers coz i saw this crazy long queue the other day i was here after work....
singaporean mentality, long queue means good right?!
drumsticks...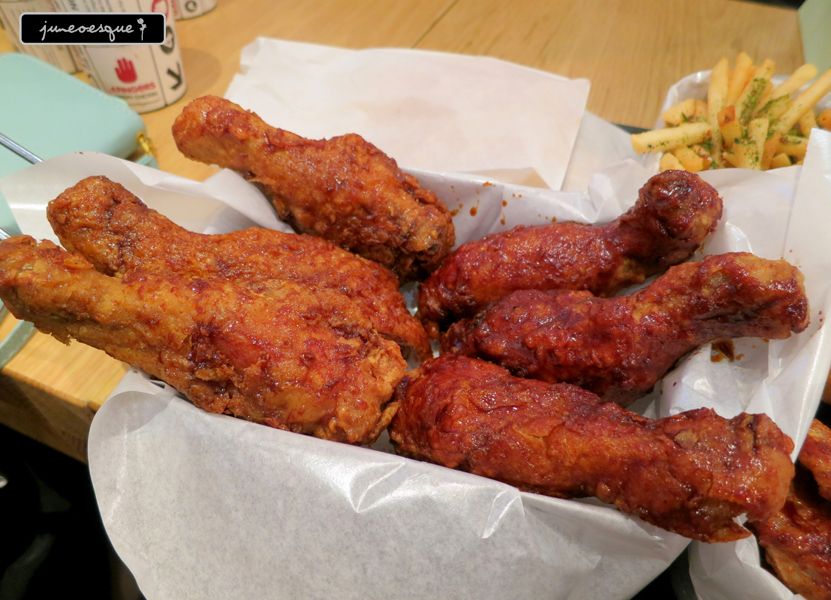 half were not spicy, half was very spicy!
wings done the same way...
seriously? we cannot understand why so long queue! the skin was hard (teng kok kok). meat also not fantastic!
fries....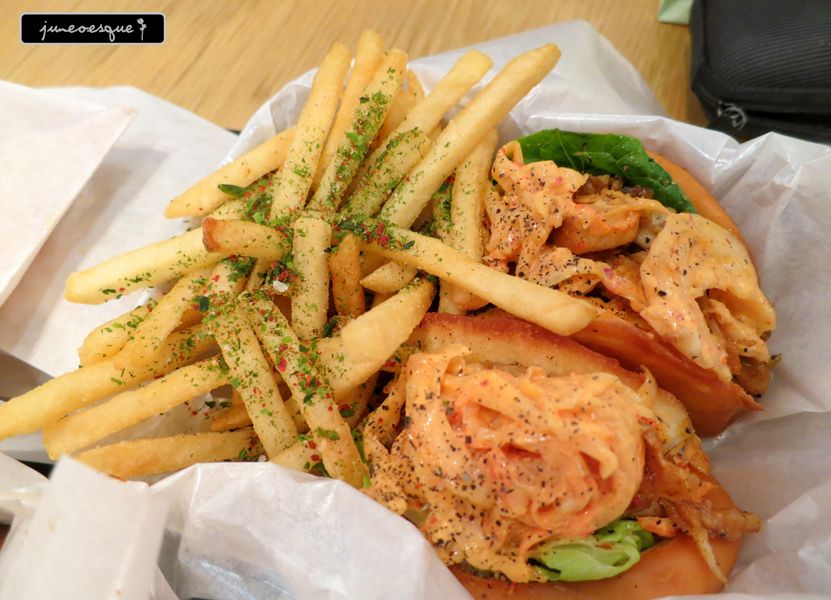 the fries were decent.
this kim chi bun...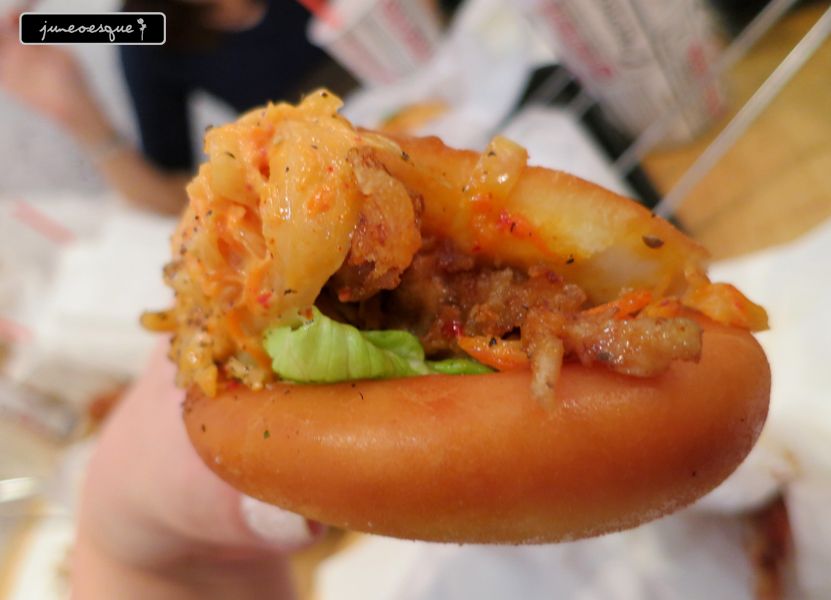 the bun was not bad thou.