fairy god friend offered to bring me and Lea for lunch at Teru Sushi! Teru Sushi is located at The Link Hotel...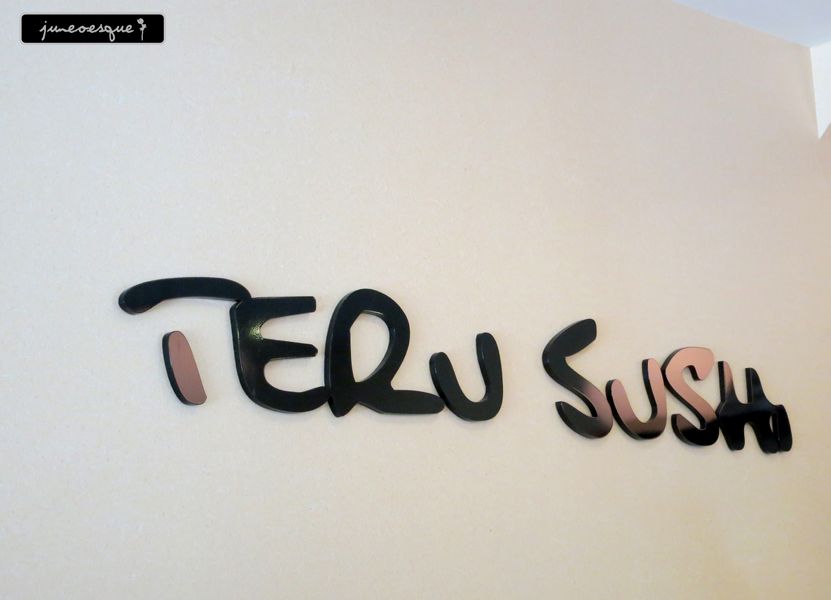 i love love love pidan tofu!!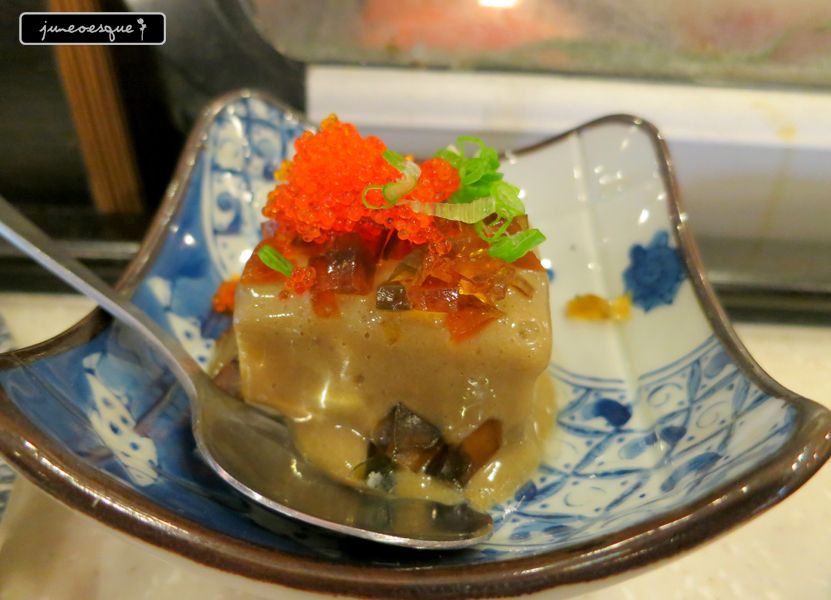 and i had 2 portions of that! the pidan sauce is just soooo wonderful!
sashimi!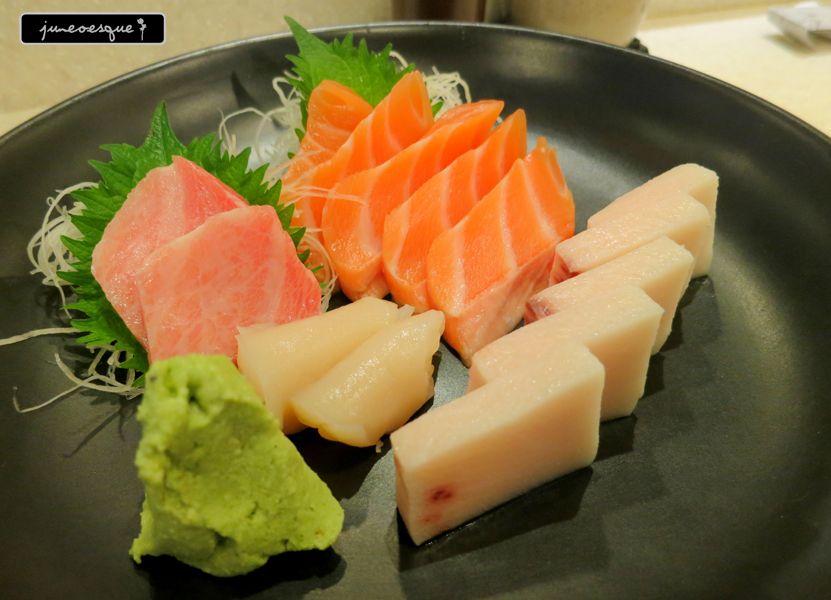 his own beef teppanyaki....
our foie gras sushi!!
yummy!! generous portion of foie gras!
and the chef here is actually the creater of the famous Shiok Maki!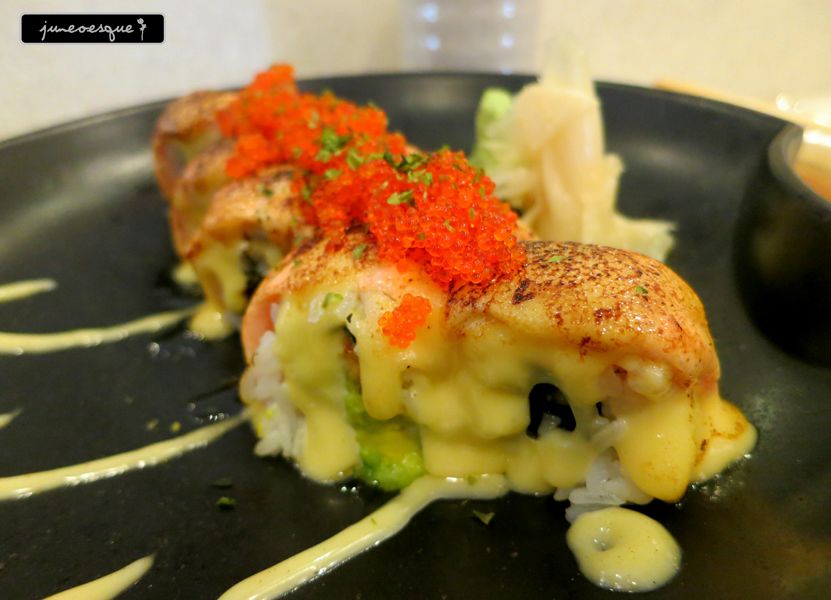 Steve Quek.... handsome chef! As fairy god friend said, he is in the likes of Mr Koo Tian Le....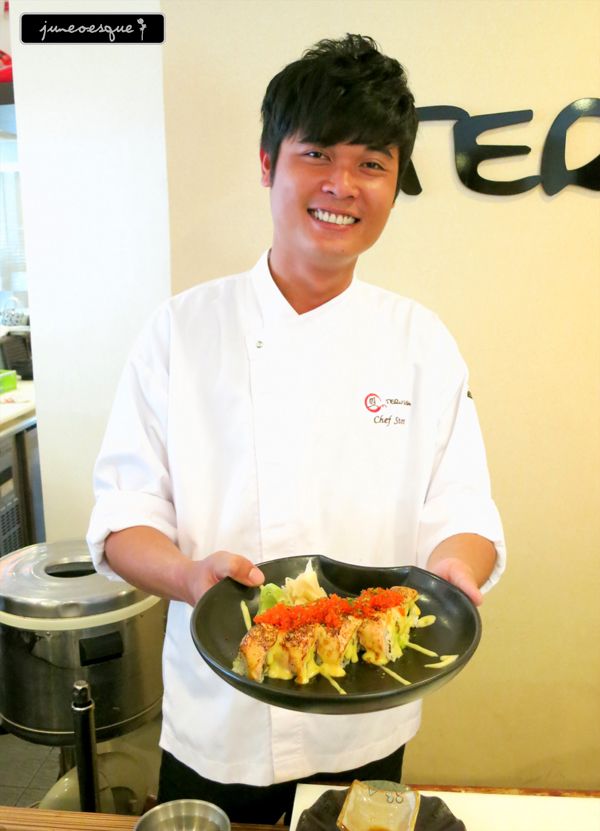 and Chef Steve made some sushi specially for us!
and because Lea likes Salmon, he made this....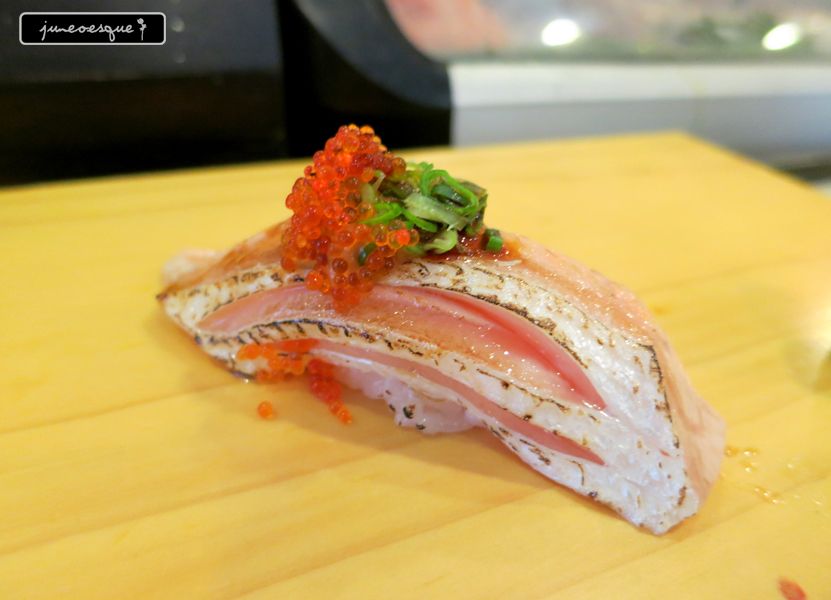 its so good and we made him call it Sushilea....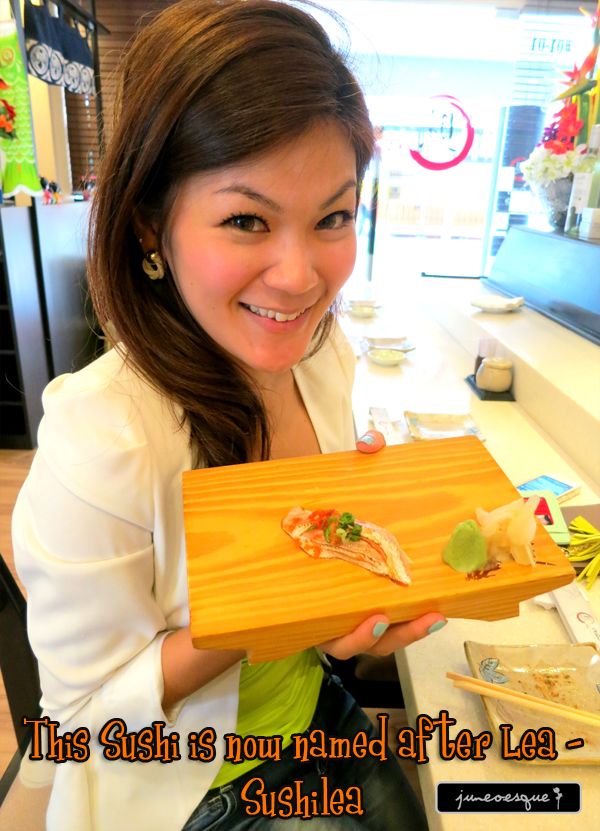 for me, because i don't like rice and i like foie gras, he made this with scallop, foie gras, pumpkin and roe....
and we made him name it after me! Juneoshi!! hahahaa...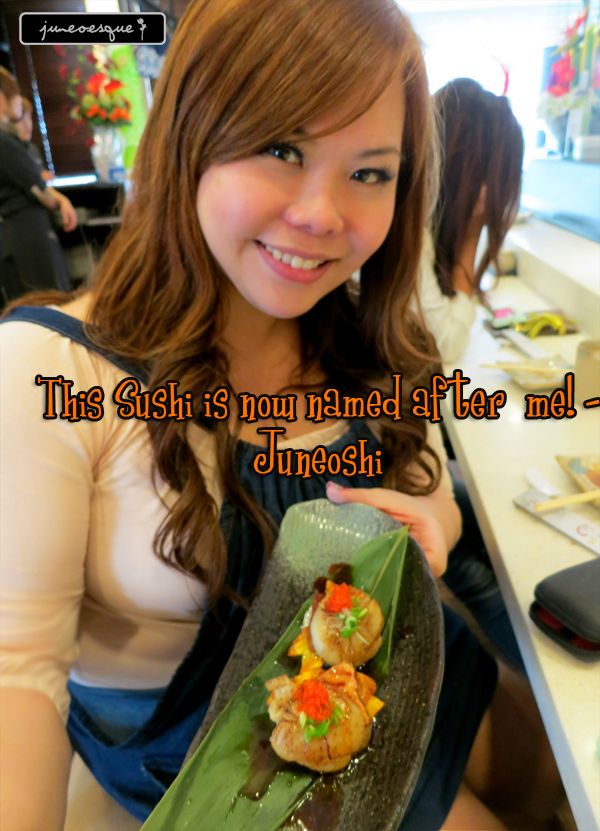 try ordering it if you go over!
complimentary yuzu sorbert...