went down to meet the nuasters for dinner @ The Central. We're going to Pasta de Waraku! I tried it and found it nice, loh gong zai who just had it 2 days ago was also eager to head back. We were so willing that we waited for 20 tables before it was our turn. haha
the salad....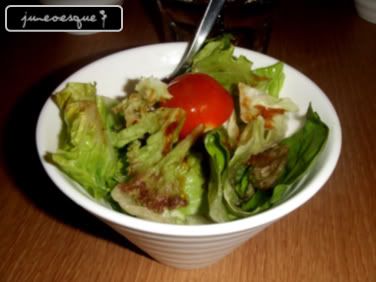 which is nice.
dar dar and kendi went for the oyster carbonara...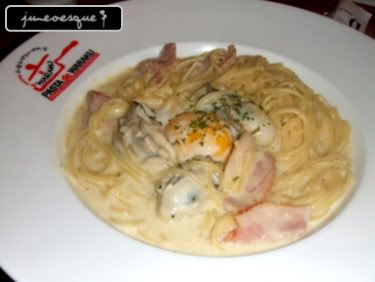 Thumbs up! the oyster is so fresh! its really good.
fishtank 'allowed' me to order for him so i chose this bacon, potato and asparagus pasta.....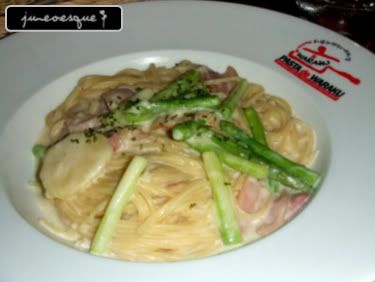 which he later complained that its not exciting enuff for him. haha.. i found it pretty ok.
Jo-ann went for the carbonara waraku style...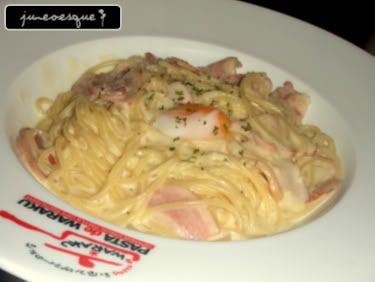 i'd choose the oyster one over this though.
Yonghua had some chicken wif mushroom and seaweed pasta...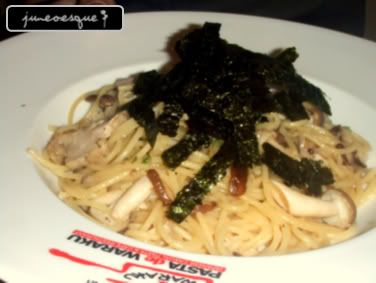 it was not bad as well. Not cream sauce based.
loh gong zai had the seafood pasta..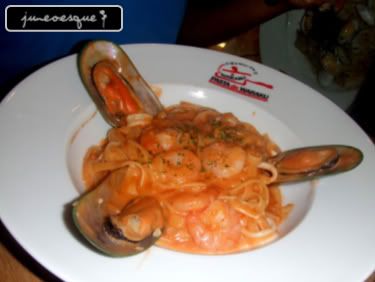 its tomato cream sauce based. i found it not bad but prefer the cream sauced ones.
and since everyone was ordering pasta, i went for the doria which is their baked rice....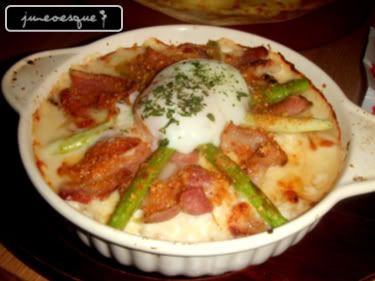 fishtank who was sharing the doria wif me kept prompting me to break the egg....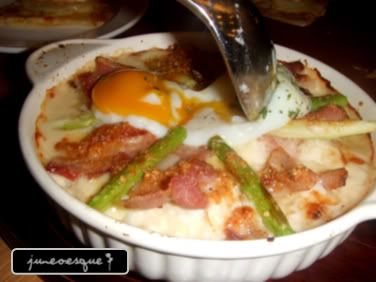 what a sight! haha *salivating*
the doria is good!
we also ordered a gratin, the scallop and roe gratin to share....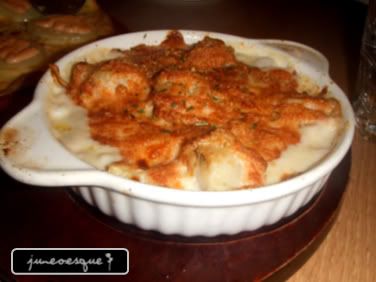 i like the roe they use... when baked in cream sauce its really good.
we also shared a pizza....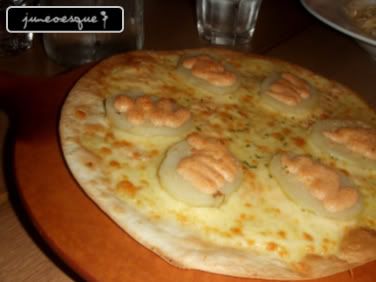 super thin!!
super good!! Gotta recommend this to ah yee and uncle sq... haha... uncle sq calls the pizza at pizza hut
loti
... im sure he'll like this one den!
and for desserts, i insisted on ordering both the tiramisu parfait and strawberry parfait.
the tiramisu parfait.....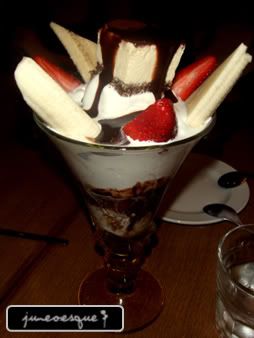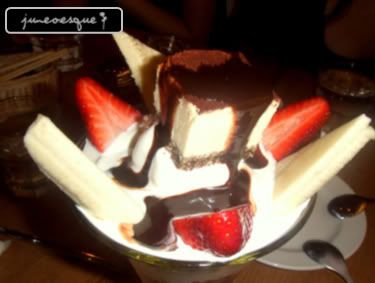 i insisted on this because this was actually the dessert that was highly recommended by the server during my last visit here wif joanne. he said this is very popular. but i insisted on the strawberry parfait previously so we didnt have this. I didnt find this dessert particularly good though.
and since my previous experience wif the strawberry parfait was so good, i just had to order this....
somehow the excitement and delight level is not as high as the previous visit. its still good but the im beginning to find it
bo hua
. haha.. coz its not cheap and it is, after all just ice cream, corn flakes and strawberry.
fishtank ordered the green tea ice cream...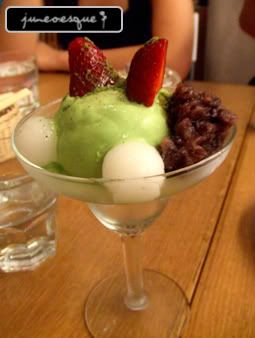 their green tea ice cream is not bad. the green tea taste is pretty strong. dar dar, fishtank and loh gong zai liked this.