xinhui went to book yoga so i had no lunch date today. hehe.. thank god i still haf my reliable cynthia and her girls.....
we had lunch @ fish and co.
they ordered the set lunch dat comes with soup. the soup for today was clam chowder....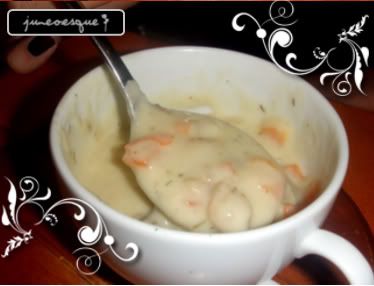 so much
liao
inside! nice!
calamari....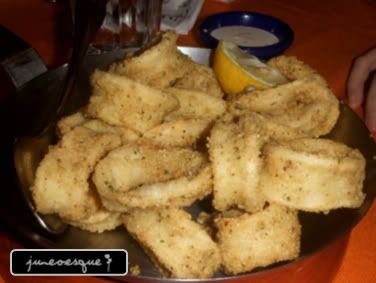 not bad. quite soft.
my main dish, corriandor something....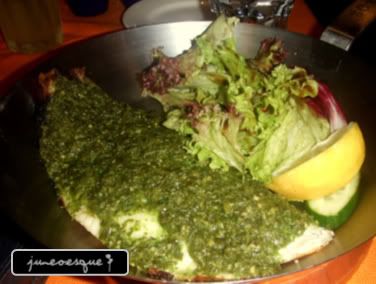 i dun like corriandor but i rem trying this and felt it was nice. i guess wat i liked abt it is that its grilled n not fried. but i also realised the sauce seemed diff from wat i thot it was. the corriandor taste seems to be stronger this time which i dun like.
most of them had fish n chips...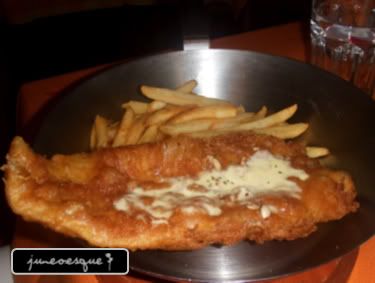 which was pretty nicely fried today.
Cynthia had the prawn pasta....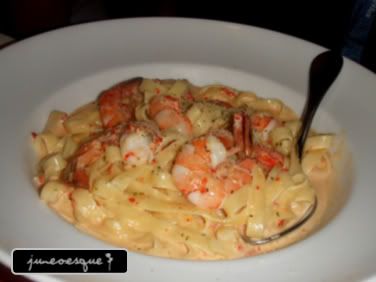 it was not too bad.