Dinner also with Jo @ Central's Pasta de Waraku
taking our seats in the packed restaurant, looking at dishes coming thru and all the displays....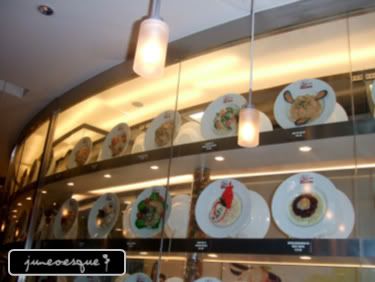 ...we felt seriously spoilt for choice.
Jo ordered some fried salmon and cheese thingy....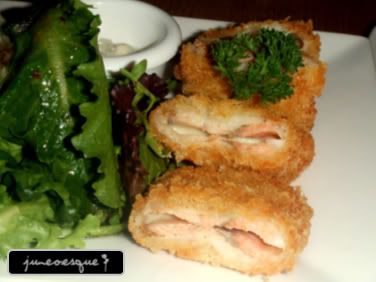 it was not bad in my view. Jo loves it. She finished 3 out of the 4.
i also ordered the blue cheese....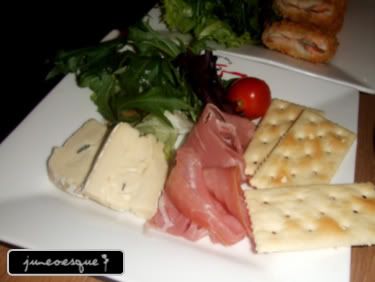 hee.. i finished it myself.. my dearest Jo (and many of my other frenz) dun like blue cheese.
we shared a pizza set. comes wif a drink, soup of the day and a salad....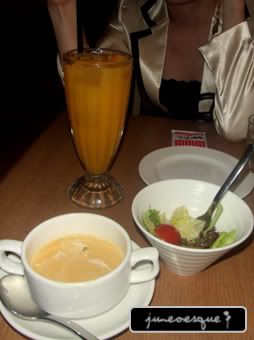 the pizza is pork salami... u dun get a choice if u order the set...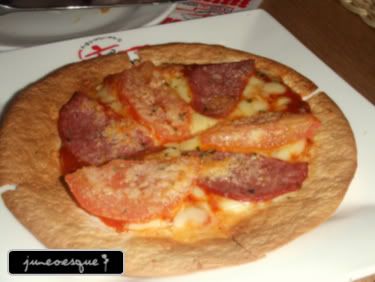 but we were lucky, the pork salami is very nice! so good dat we both almost wana
ta bao
one home each for our family but realised it probably will not taste as good if we bring it home. the pizza is paper thin! even the tomato is so sweet. yummy! portion is really small though coz its a set.
the pasta is limited to very few choices and we went for the carbonara...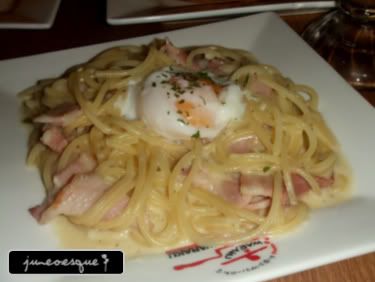 its pretty good, not
gerlard
. i especially like their bacon.
We saw people ordering desserts... bright cheery desserts!
hehe... so did we!!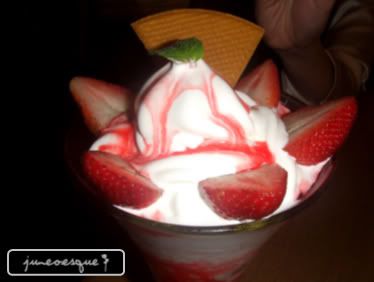 The server actually recommended tiramisu saying its very popular but i insisted on the strawberry parfait coz it looks more cheery. I think its sheer delight even if its just looking at it....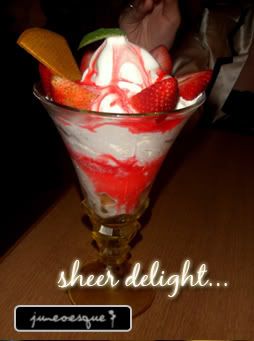 dun believe?
see how happy my best friend is?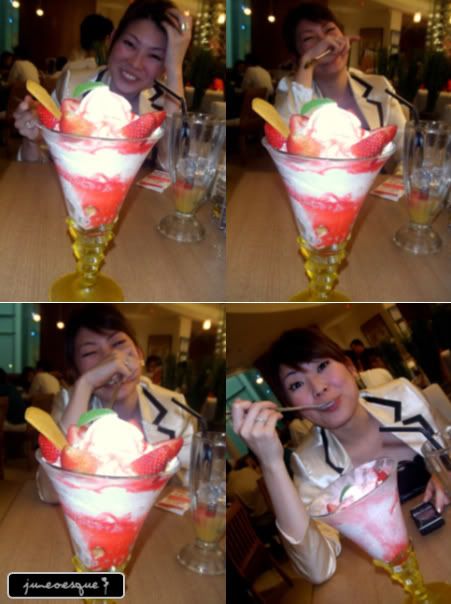 even though she doesnt eat strawberries, the ice cream, cornflakes and waffle biscuit already makes her so happy. We'll be back for the tiramisu though!
dinner was jo's treat. thank cute dear!