After i went back to sleep and woke up again, i saw an sms from Jo asking me for lunch. She's so sweet, after knowing that i may hafta lunch alone, she makes the effort to ask me out for lunch whenever she's available. thank cute best friend!
And for today, knowing that im not well and gotta visit the doctor at Bugis, she made her way down to Bugis to do lunch with me.
we were wondering about where to haf lunch so i suggested Miss Clarity.
but my best friend can also be quite evil. I was having fever+flu+sore throat, she actually ordered nuggets and french fries!!
the nuggets....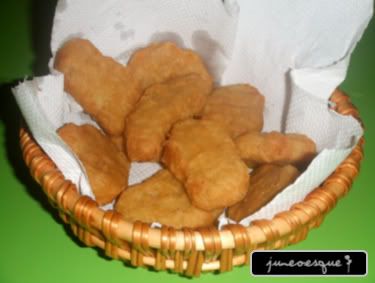 which is quite a big basket. i did haf a few pieces, its so good!! the meat inside is so so tender and juicy. i really like it. WHY AM I SICK?
and some duno what mambo jumbo fries she ordered dat came wif bacon, melted cheese and sausage....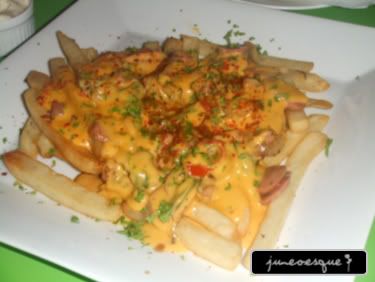 a close up view....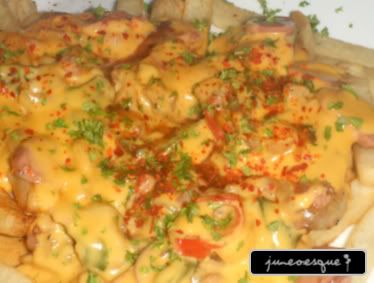 thank god i dun like fries! but the cheese with the bacon and sausage was really good! and Jo kept repeating to me how good the fries is... grrr...
and she had some tom yam ramen....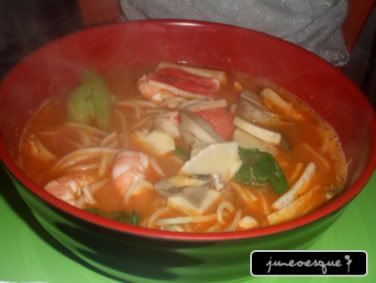 HENG AH
! i dun like tom yam! She said the noodles isnt ramen, its actually spaghetti. haha.. and she said its quite tasteless.
as for me, i was tempted to try the squid ink risotto but decided dat i'd go for something safe. So i went for the red wine risotto wif scallops. Something which i've tried before and am sure that its nice!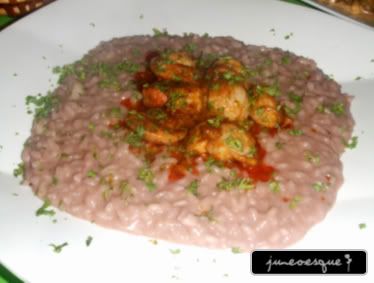 a closer up view....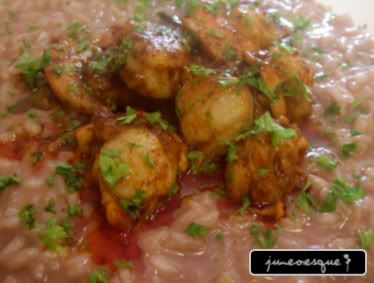 its really good! the scallops are big and fresh, the risotto has a light red wine taste. really good.
and i ordered the bread butter pudding for Jo....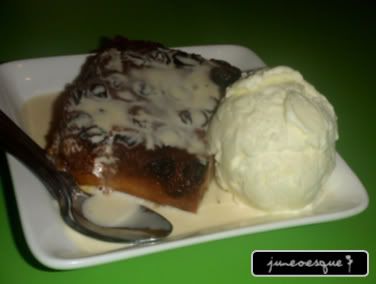 turns out she didnt like it. so far, the many people whom i brought to Miss Clarity all likes it very much. She's the only one who doesnt. haha