Lunch @ Mount Pleasant Cafe.
Food comforts me. I had ceasar salad wif crayfish...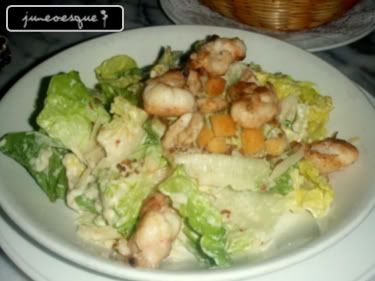 a closer view!
love it love it love it! Yummy dressing, delicious crayfish!
also tried the hainanese pork chop..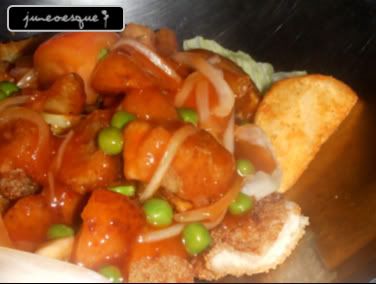 it was different from wat i thot. instead of a whole piece, it was cut up and its rather thin. Its very soft but the pork itself has already lost the pork taste. the sauce was a lil like sweet n sour sauce which is too sweet for my liking.