Dinner with Fiona. We arranged to do dinner @ Giraffe. (sorry i was so late! was held up at work). She suggested the place actually. PReviously was supposed to come Giraffe wif Jeffrey but read some pretty bad reviews of the place and he decided to choose Esmirada in the end. So i was under the impression that Giraffe had bad service and food. Only thing dats good is probably the ambience. I WAS SO WRONG! The service @ Giraffe is EXCELLENT!
Giraffe... (located opposite Plaza Singapura, previously was B.Boss)....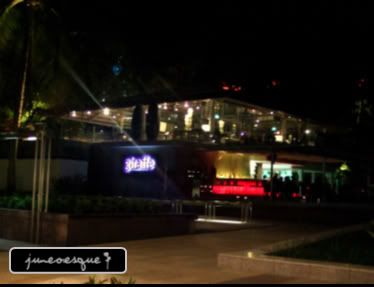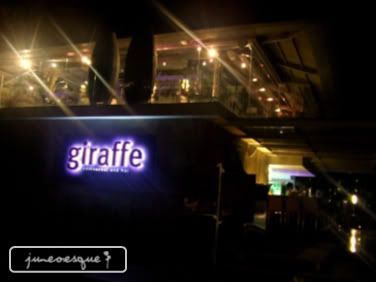 we took seats upstairs...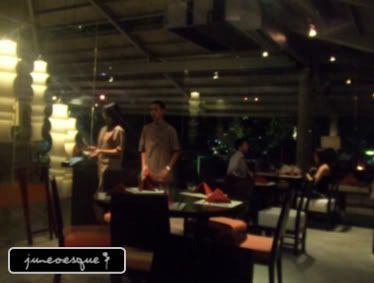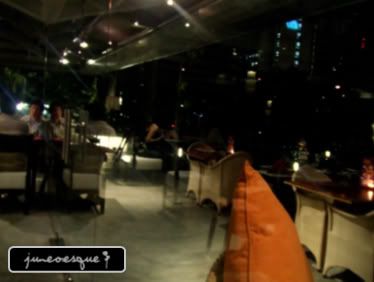 pictures dun do the place justice at all (plus i was damn tired so din bother to take nicer pics). There was not many people so when i requested for an extra chair for my bag, the server initially offered me a 4 seater. Subsequently, they even offered us a 6 seater upon seeing that there are not many people around.
the menu....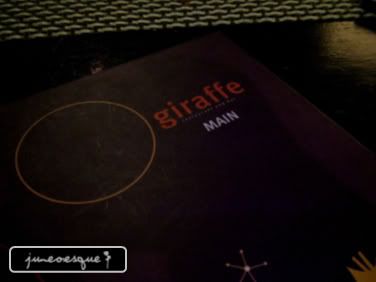 the servers are all very polite, smiley, attentive and have got very good mannerism! They just make you feel really welcome!
the complimentary bread....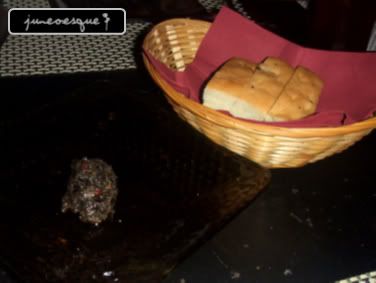 typically i dun take bread but im eager to try that lump of black olives. its not wonderful but its nice.
Fiona recommended the calamari..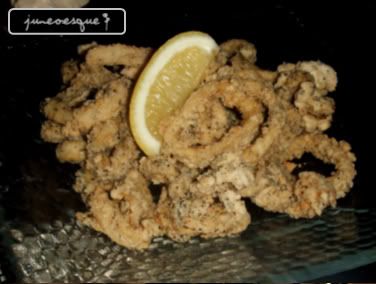 wun say its fantastic but it was not bad.
we also shared a mushroom pasta....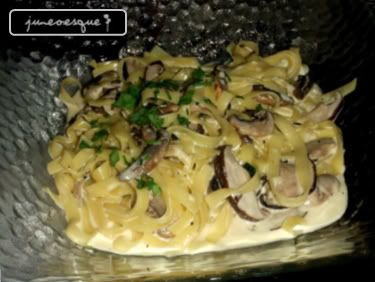 theres a longer name for the dish and the server even taught us how to pronounce (which i forgot again). Fiona said she loves this dish.. she finds it very very very nice. I find it ok... maybe its coz i just had pasta de waraku yesterday and i had carbonara, find it too
gerlard
.
our meal...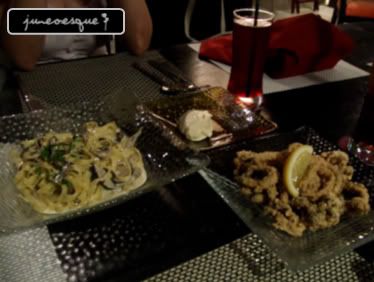 and when fiona and myself were trying to
zi pai
(taking pictures of ourselves), the attentive servers immediately came over to offer to help us wif the pics. And fiona noted that the servers were all not evasive.. she said its not like some restaurants where the servers tend to try to avoid eye contact wif the customers so they dun need to do work. haha
oh, also, i was under the impression that Giraffe is quite expensive. Surprisingly, its very affordable. I can't remember the exact pricing now but it recall mains is lesser den $20. Definitely worth a try.
and Sorina asked me today, to recommend her some places coz her company is organising a pte function so i casually checked wif one of the server. I didnt really expect him to be able to give me much details. So i asked if they do private functions, he was able to tell me they do, recommend which area is suitable for the quantity of people i mentioned, roughly gave me a gauge of the pricing and also offered me the name card of the marketing personnel. I bet u, many other servers may have just ran off saying they are not sure... i was truly impressed!
Dinner was fiona's treat.. thank cute!