We decided on The Cufflinks Club!
first drink for tonight, i wanted something with Gin....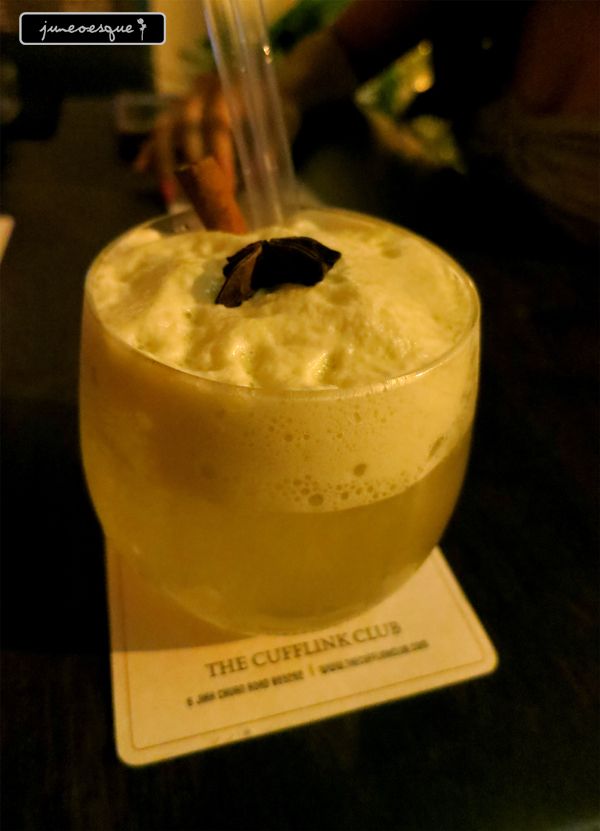 it was not bad. and im a terrible drinker! by one glass, i was all gigglish and telling the both of them that.. "
hey... i feel kinda high already!
"
my second glass was chosen for me by Alex...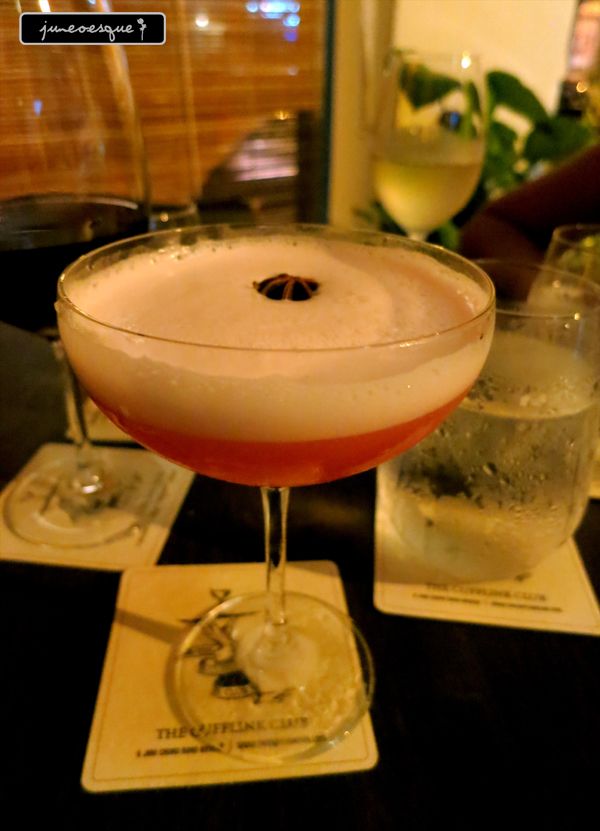 not sure what this is called but i didnt really like it.
love their parma ham!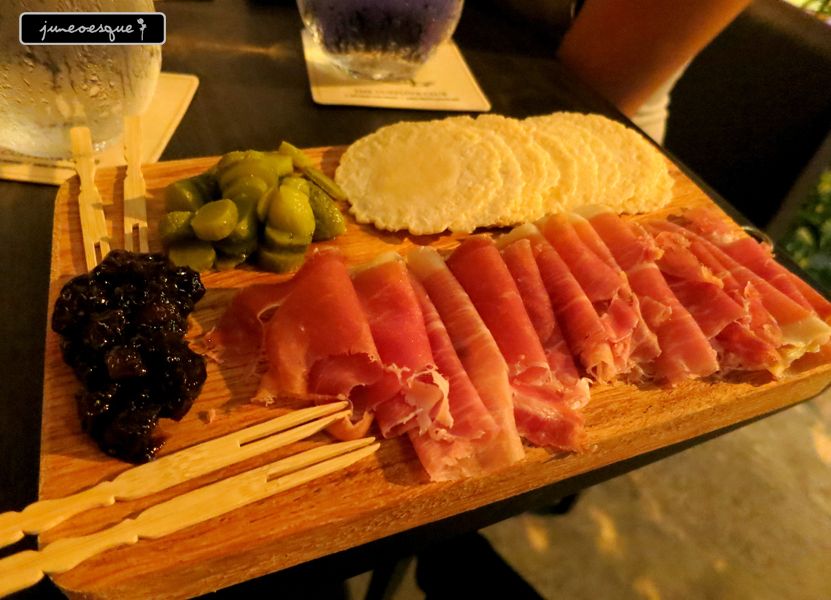 and my 3rd glass, sweet shop sling!
its very nice! its sweet, a little frizzy and especially nice when you take a bite of the candy where they imported from England and go with a slip of the alcohol, its very yummy! the whole texture of the chewy changes! it becomes kind of frizzy too, damn nice!!