today is Ditchi's first birthday with us. When i asked her what she would like for her birthday meal, she chose buffet bbq so we headed to crystal jade korean bbq!
the centrepoint one seems to have closed shop so we headed over to the one at Nex instead.
one bowl of ginseng chicken per person..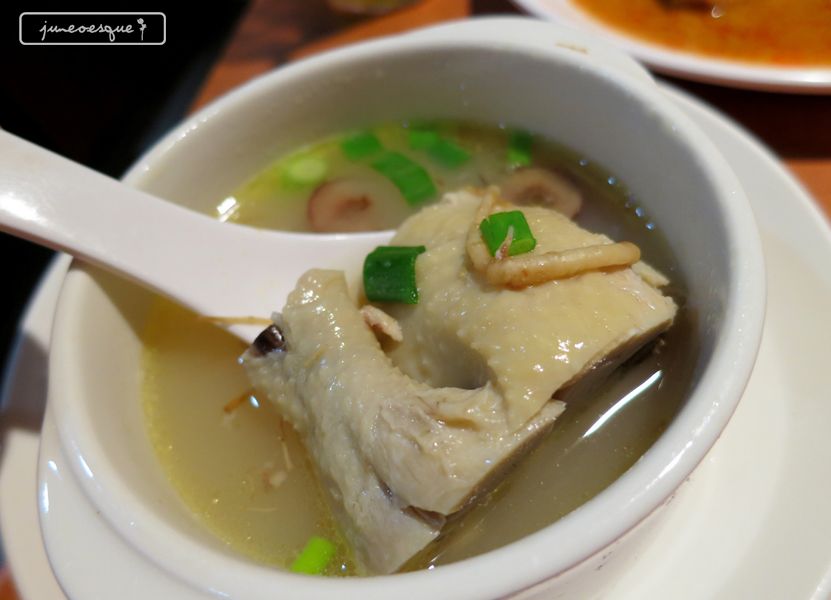 the ginseng chicken soup tasted like just chicken soup. not korean-ish at all. in fact, its quite disappointing.
the whole bbq was fine but not the same standard as the one at Crystal jade. this one feels much more local, less authentic.