i was asking him if they had sting ray over here but sadly the stall is closed and he told me there is a nice one at pasir panjang. i've had cravings for sting ray for the longest time and so....... haha.. it was pasir panjang we headed to!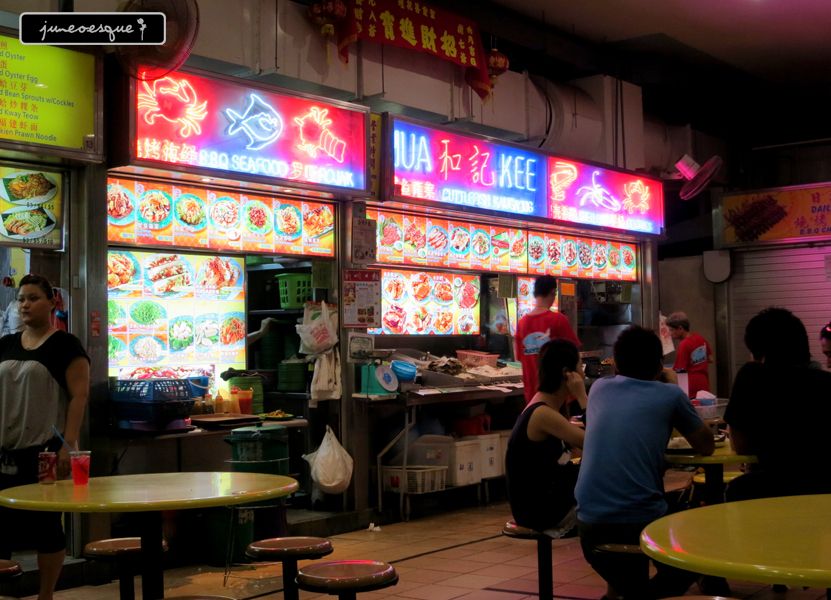 and sting ray aside, he ordered loads of other shell fish! from gong gong to cockles to chut chut!! and oyster omelette from other stalls...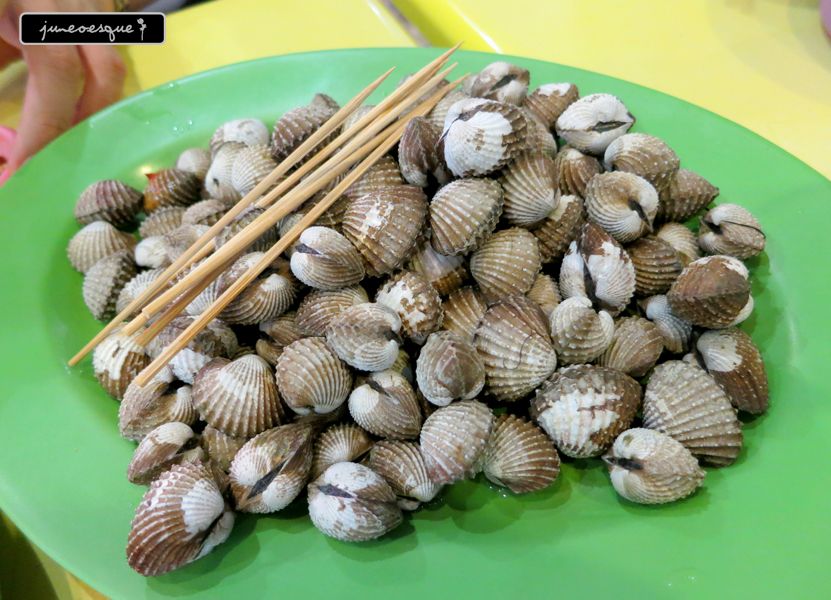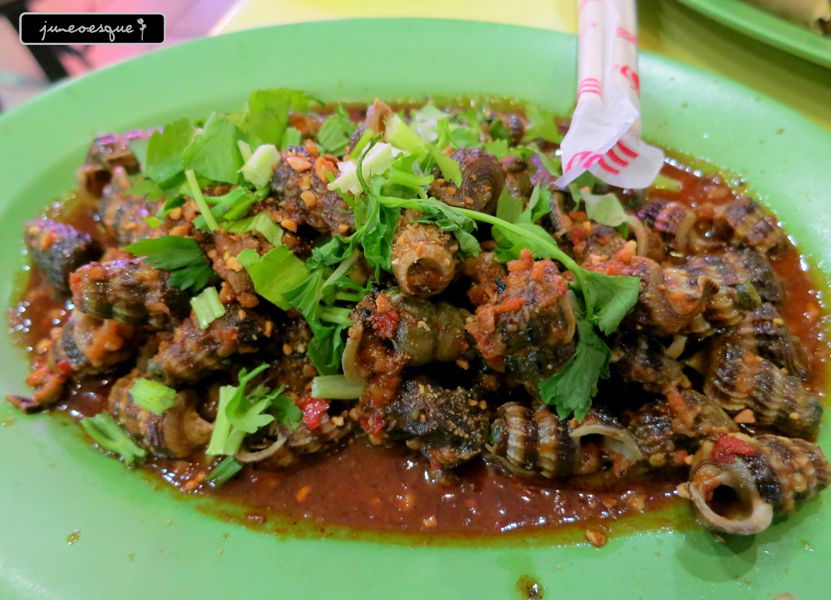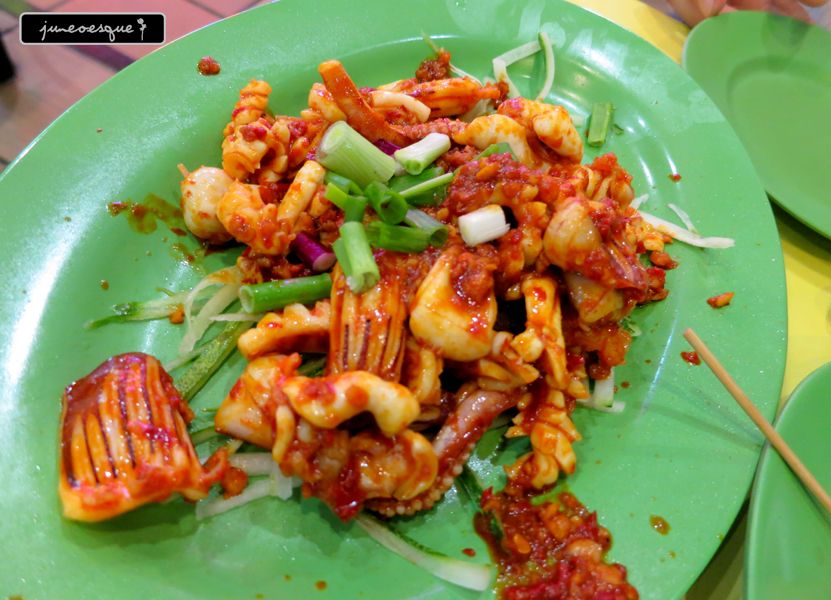 they were all so yummy! the seafood was also fresh!
Thank cute for satisfying my cravings from Lavendar to Pasir Panjang!