dinner was supposed to be at Lolla but there were no seats so camilia chose Cugini...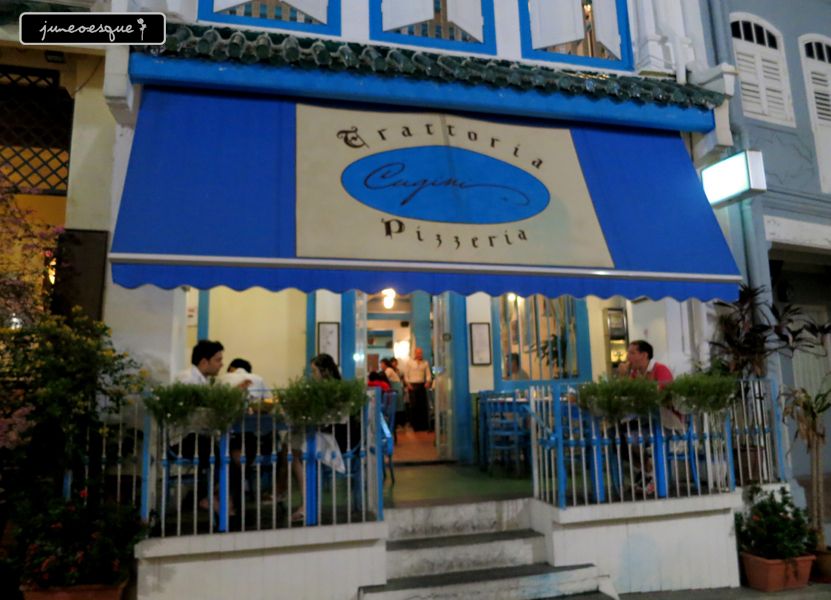 the interiors of the place reminds sq of santorini, where she had her honeymoon...
complimentary bread as starter...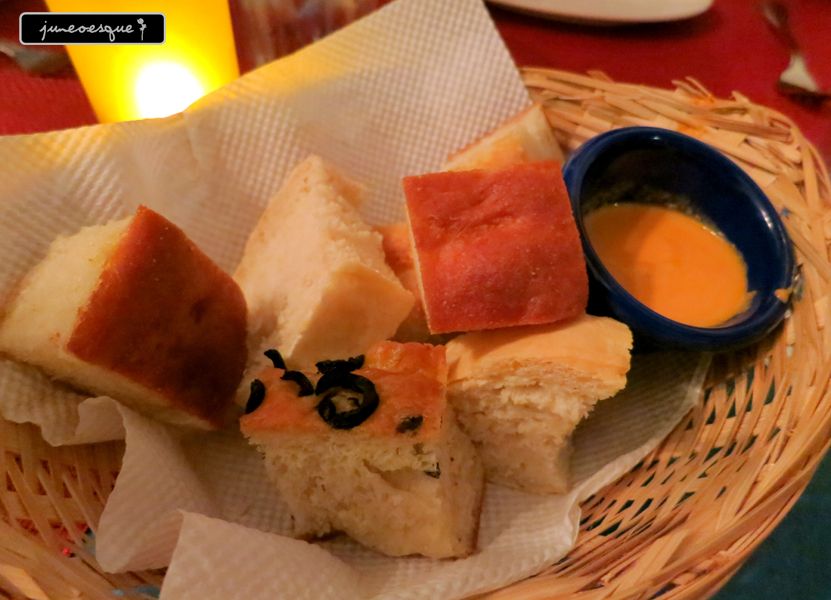 that orange coloured sauce is quite awesome. can't quite tell what it is but its really good!
we ordered a few items to share.
4 cheese pizza...
this is really awesome! i really like it! they use pretty strong cheese including bleu cheese.
spinach lagsana...
while its decent, i think i prefer da paolo's...
da paolo's one seems to have bigger pieces of spinach. yummy!
mixed meat grill...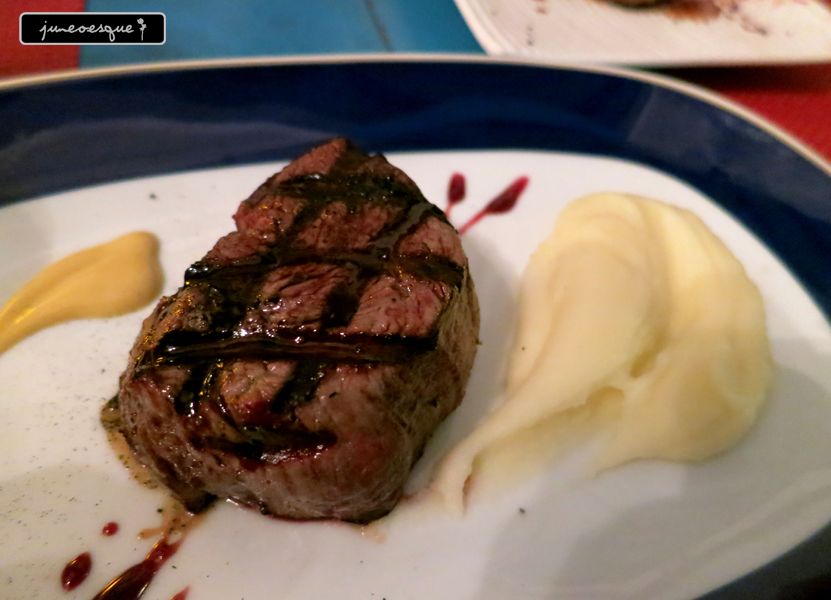 hmm.. not impressive.