dinner was at Yomenya Goemon....
they had a salad bar which is different from their other outlets (actually kaizhi already told me before i came over.. kaizhi said she loves that they offer lychee)....
one serving per person. i like their lychee, cheery tomatoes and edamae!
Izzy and myself are missing the cold pasta we had the last time but sadly, the servers told us that they dont serve the chilled pasta in this outlet because not many people order it and coz this outlet has the pizza option.
(SO PLEASE, IF YOU GO TO YOMENYA GOEMON, TRY THE CHILLED PASTA! IT'S REALLY GOOD!! I PROMISE! DO THAT OR I WILL BE VERY UPSET IF THEY DISCONTINUE THE ITEM... THANK CUTE!)
also, i think the service of the staffs were really good. very funny bunch who answered our funny questions like.. "
is this nice?
", "
which one is nicer?
"
jiamiao had the cream soup hokkaido pasta...
which smells soooo good when it arrived. its pretty good!
Huiying's prawn and scallop cream sauced pasta...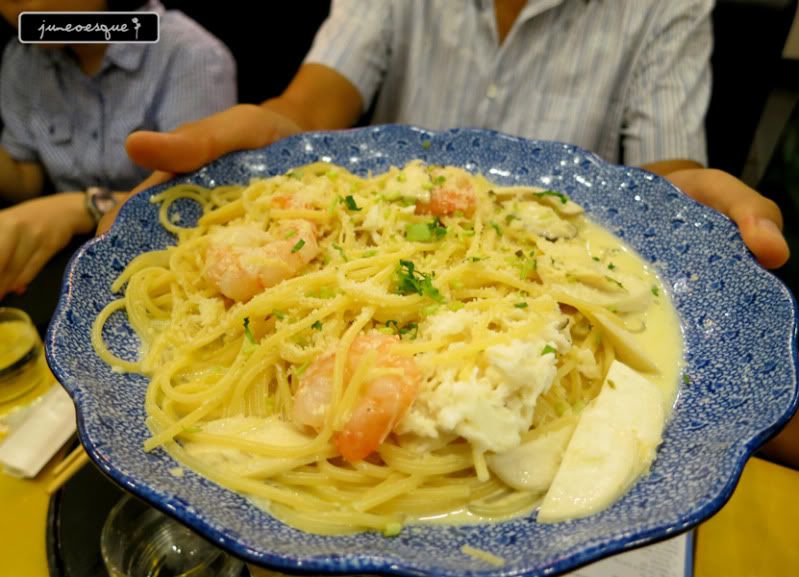 which again, when it arrived, the cheese smell was so powerful, it makes me want to drool! haha
deanie's mushroom cream sauce pasta....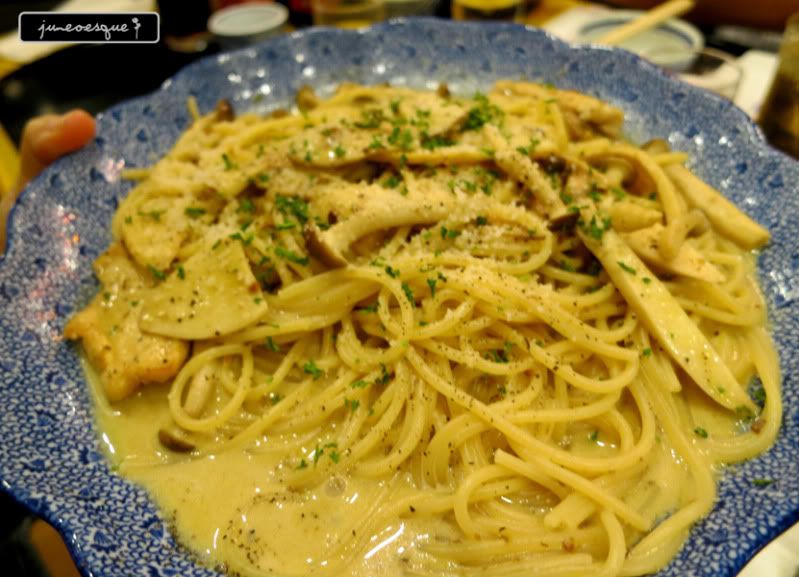 loh gong zai's mentaiko pasta which is supposed to be the more japanese style of pasta...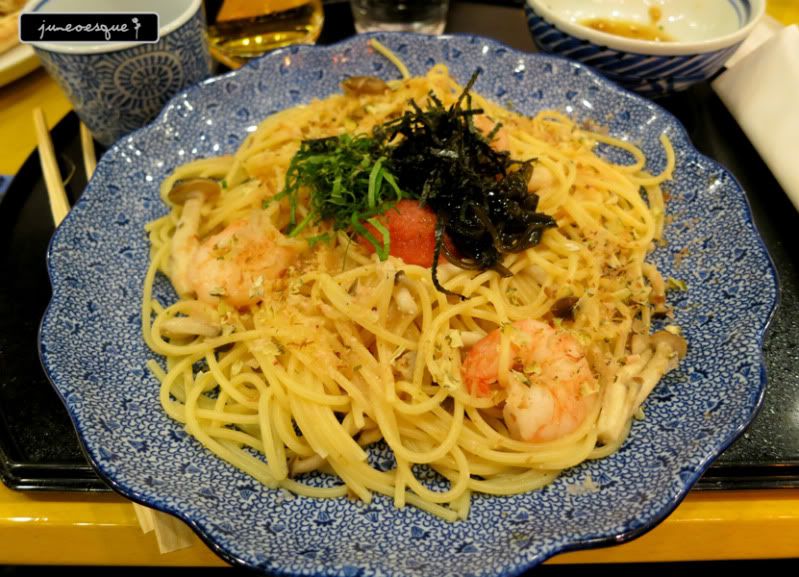 its really nice. the mentaiko was good!
izzy and andy went for the half half set....
carbonara with aglio!
also yummy!!
i had the avocado and prawn pasta..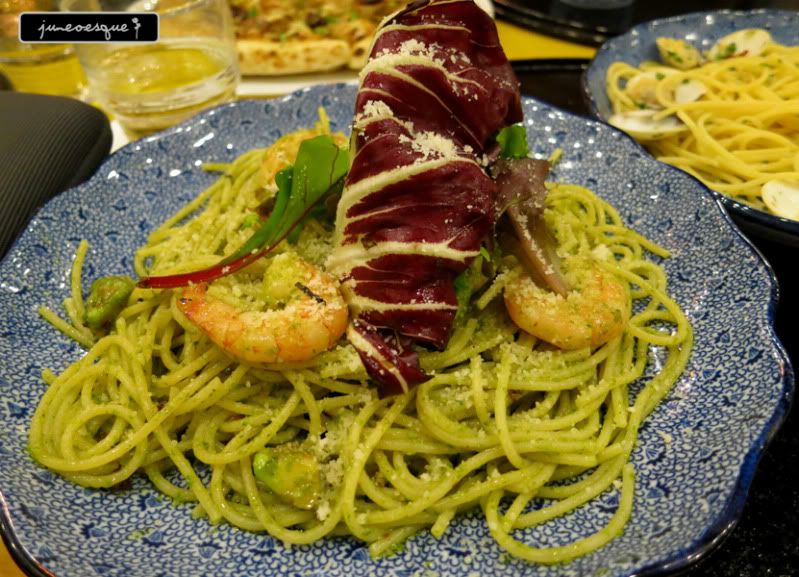 was a little oily towards the end but overall still good.
we also shared some pizza.
roast duck and smoked chicken with 5 cheese...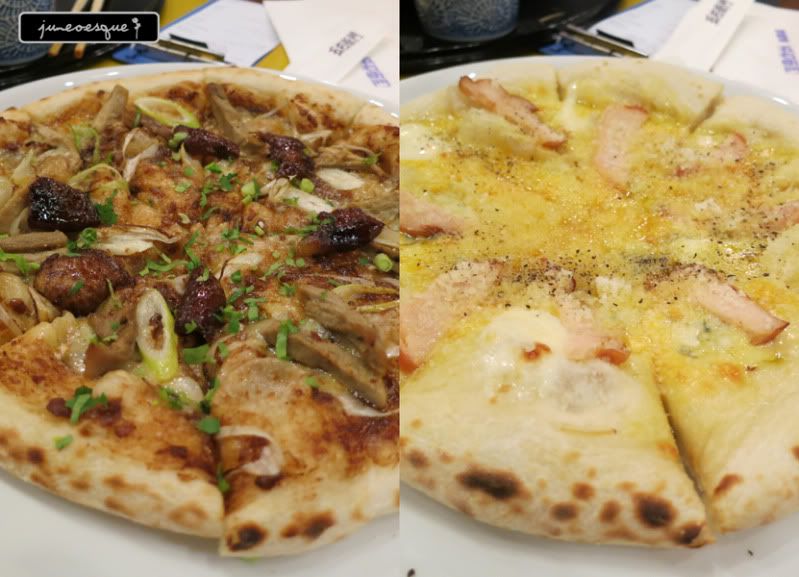 some liked the roast duck better (me), some liked the smoked chicken one. generally i actually like the crust coz its very soft!
and for dessert, i opted for the cheese cake...