she brought me to Amara where she said theres a very nice korean bbq restaurant. coincidentally, shes the 3rd person in a week to rave to me about this place. there was joey & shan, belinda and jo.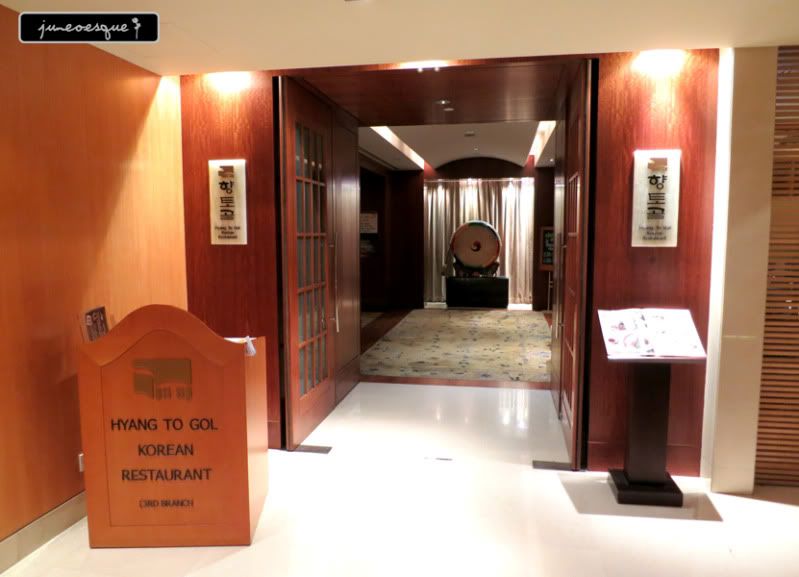 the complimentary side dishes..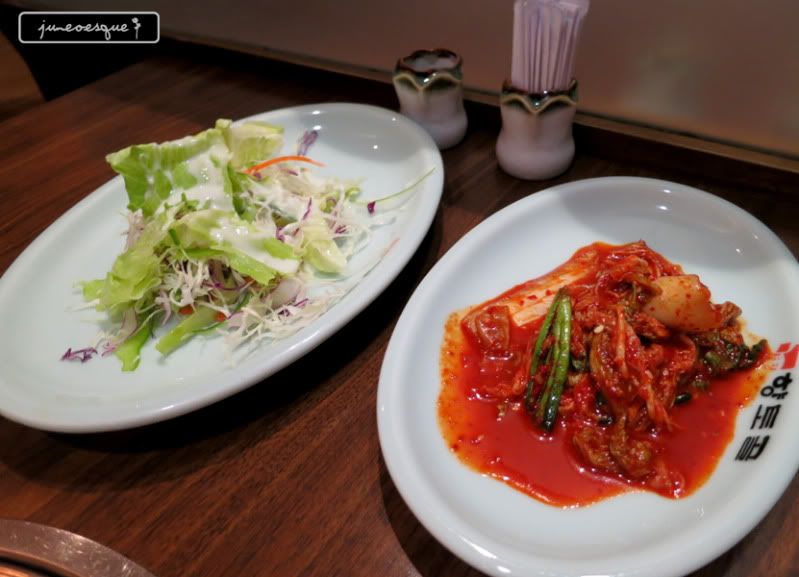 the side dishes here are MUCH MUCH better than Hangoga but pretty on par with Manna. Or i would think Manna is better.but i did particularly like this soup like but its chilled with probably vinegar like side dish. thats really good. felt quite sour with a sensation when i eat it.
meat for bbq...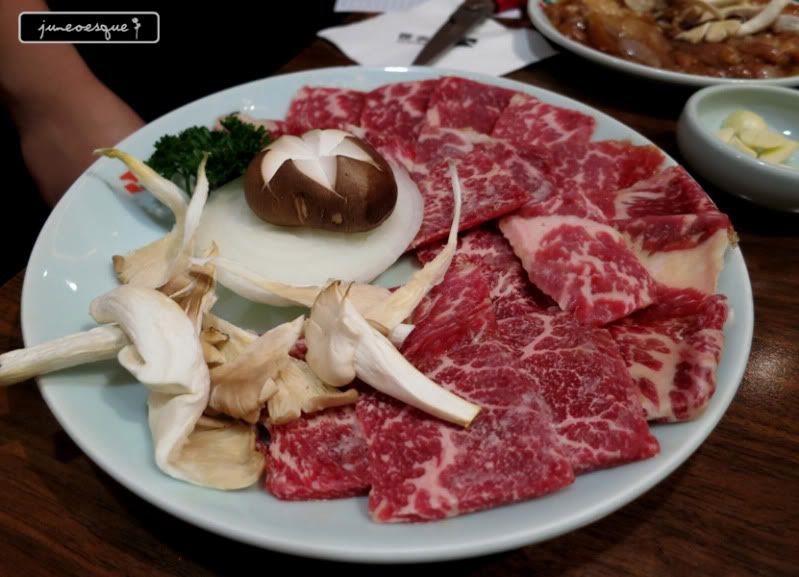 i found the bbq ok. decent but it seems to be the popular stuff here. i didnt try the bbq in Manna so theres no basis of comparison. but compared to hangoga, this wins hands down! haha
tried the beef rib soup coz i miss the one i had in arirang (Germany)...
their beef rib soup was kind of disappointment. decent but disappointing.
tang hoon...
the supposedly very good seafood pancake...
which was nice.. decent but i was not impressed.
i like their yam ice cream though!!