i am so happy with meixin's goodie bag.. i spent the afternoon slowly relishing the contents. the japanese vanilla 'cigar' is soooo good!
the candies are also so special!
what was most adorable and excited for me is the snoopy cup noodles!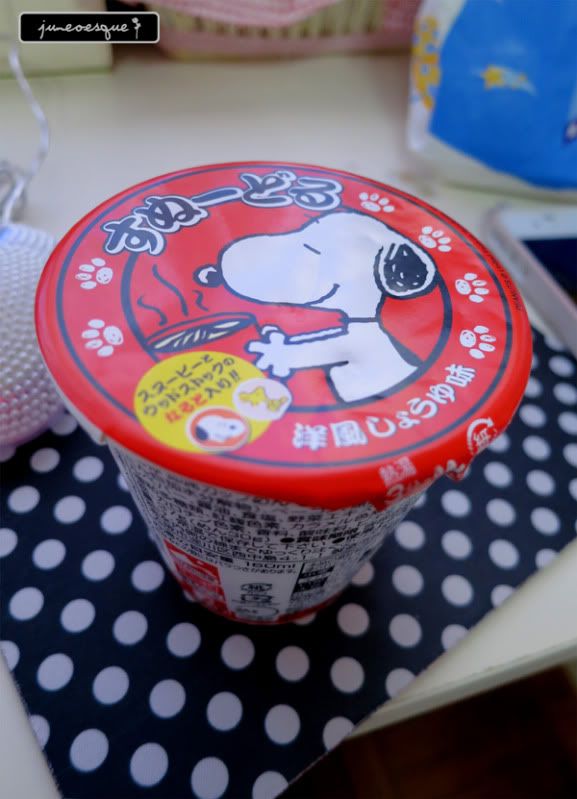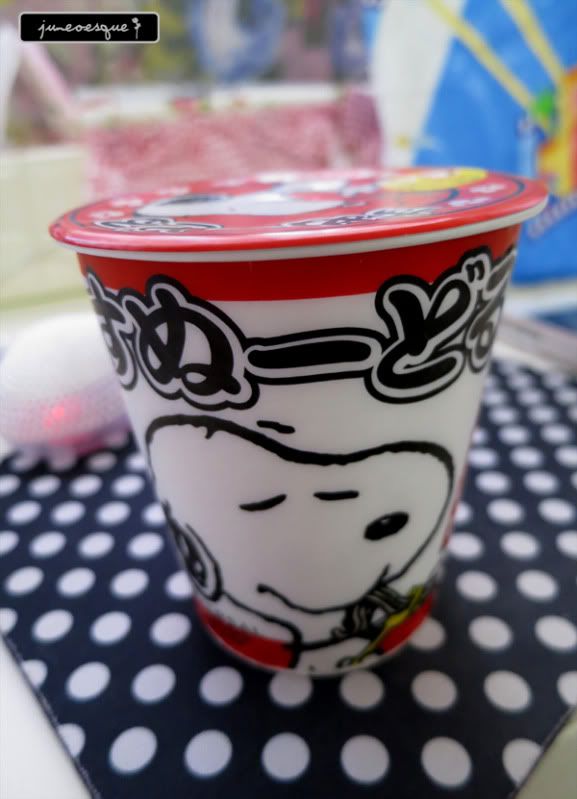 because of their crazy cute fish cakes!!!!
超级无敌可爱!!!
and it actually taste quite well!! and check out the ham! their ham/bacon actually looks like ham. not like the local kind.
she got them from universal studios japan. i so want more of these! haha