Shan texted me a few days back saying.. "
Hey babe! Your birthday dinner plans have been made! It's at 66 Tras Street, a french bistro :)
"
that was really sweet! i like such initiative and arrangements! and its a french place! i like the sound of it already!
Brasserie Gavroche...
i love their decor. as soon as u walk in, you'd feel like u've been transported over to Paris. As soon as we left after dinner, Joey said to me "
welcome back to Singapore
"... haha
what was also very french was the attitude of the staff. instead of a proper sofa table for 4 seater, he actually made our table to be half sofa and half chair (not sure if you can get the idea from the pictures below) and another table for 2 on the inside ...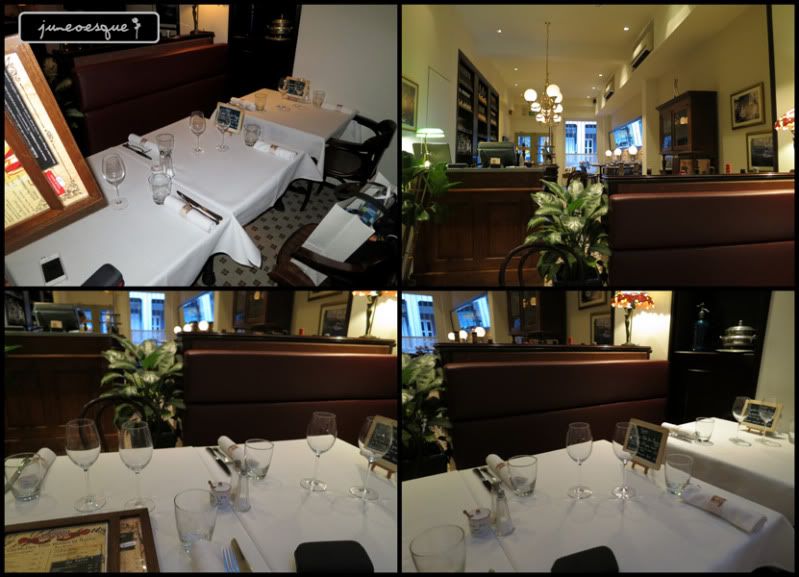 totally weird in my view! even when i tried to tell it to him, he insists this is right. He feels that this saves him space which is silly coz the gap for the tables are the same.
and the silliest part was that when the table of 2 person came, they didnt want the seat coz it was all cramped inside so actually throughout our dinner, no one occupied the two seater inside.
oh well.
we were first served the complimentary cheese bread thingy...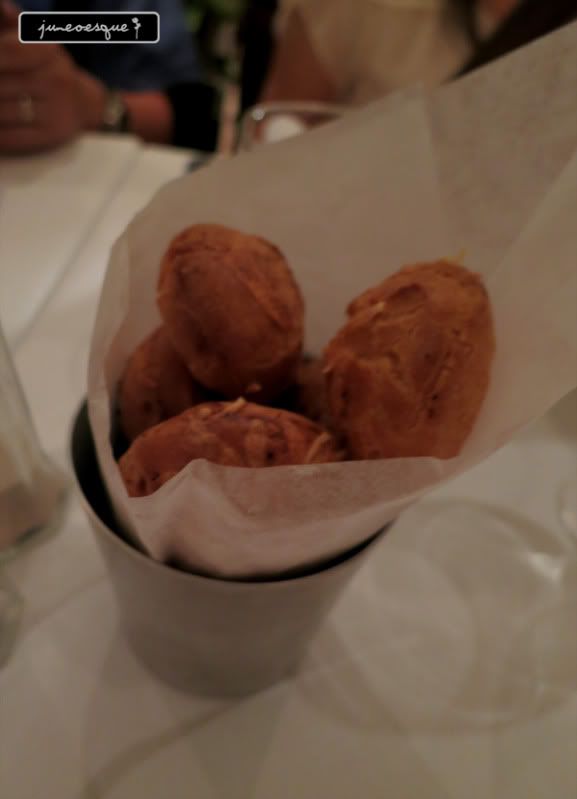 dont really know what this is called but its damn nice! its like salty profiteroles! really good!
the bone marrow....
the bone marrow here is not bad but i think the one from Le Bistro Parisien was much better and bigger in serving.
onion soup...
their onion was really good! delish is the word!
spinach with garlic...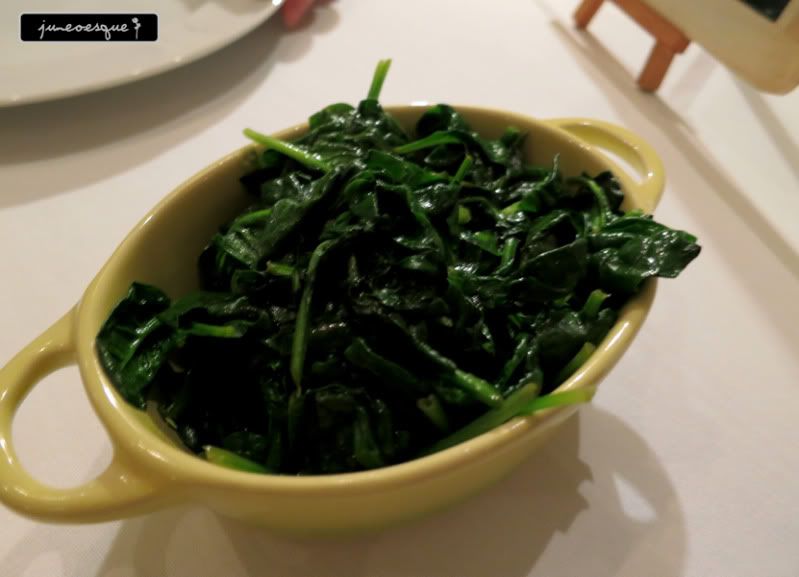 the spinach had a very chinese taste due to the garlic. i was hoping it would be like the creamy spinach from db bistro but it turned out done differently.
their butter was served in a very cute container thou...
we had the quail stuffed with foie gras...
the potatoes were AWESOME!! damnnn yummy!!
the mushrooms too!
the quail was soooo small but when i had at one point had the bones inside as well, the bones were cracking fragrant.
and then there was the steak...
at first i wasnt wowed by the steak. but when i dipped it in the sauce, it was amazing. the sauce was damn good!
joey and shan said this is called the Bearnaise sauce which is very hard to make. they said this one tastes very smiliar to the one they tried in Paris. damn good!
they treated me for the meal, thank cute!