today is a the much delayed meet up with doris, queenie and ah mah pig. we went to robert timms coz they have a 1 for 1 main course deal!
i love the great singapore sale! so many places having 1 for 1! but i dont like TCC!! they sent me a 50% off card for my birthday but they also have a 1 for 1 main course. i don't feel special at all *whine*
chocolate milk!
very yummy! just felt like having a coffee/tea/choco kind of drink and this iced chocolate really hit the right note in me!
super love their mushroom soup! thick and really tasty.... fell in love with it after trying jasmine's one the last time we were here.
we weren't very hungry so we decided to just get one main course (plus one free one) and two more of the yummy soup.
we had a bacon fettuccine...
pretty decent but probably hard to finish it all by yourself.
some butter duno what fish...
the name sounded quite
chimx
.. but it was very fishy! luckily the manager agreed to change it for us so in the end they chose the roasted chicken...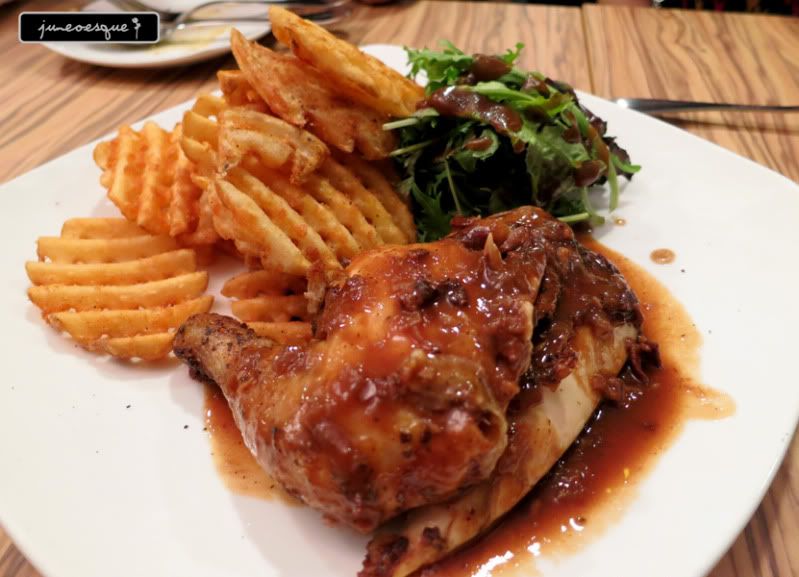 which was also just mediocre.