i was headed to JB with bernard again! and this time, he told me he wants to 吃报仇! haha
i told him i only want my wanton mee and my lok lok, he said he wants seafood!
he brought me to this place near paragon hotel where he usually eats his seafood.....
his usual seafood stall with the very funny stall owner...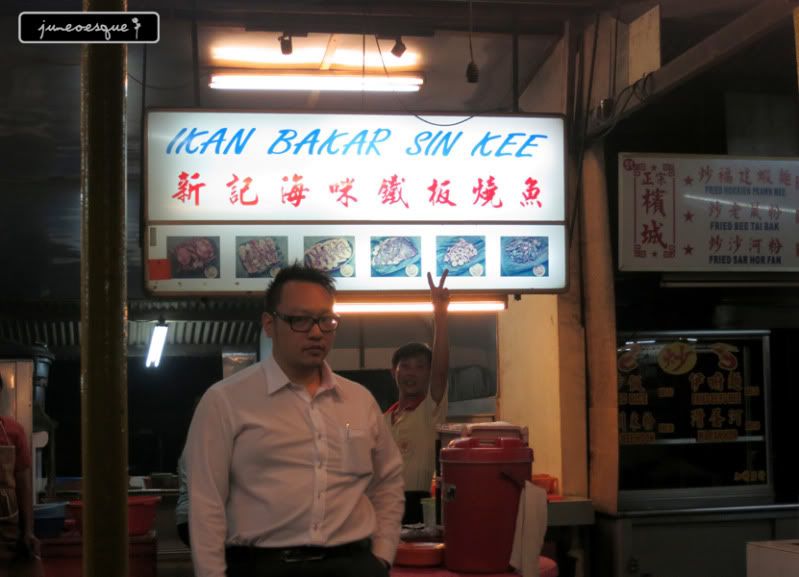 he also ordered satay and truth is, i typically seldom go for satay but this satay actually LOOKED GOOD and taste awesome!!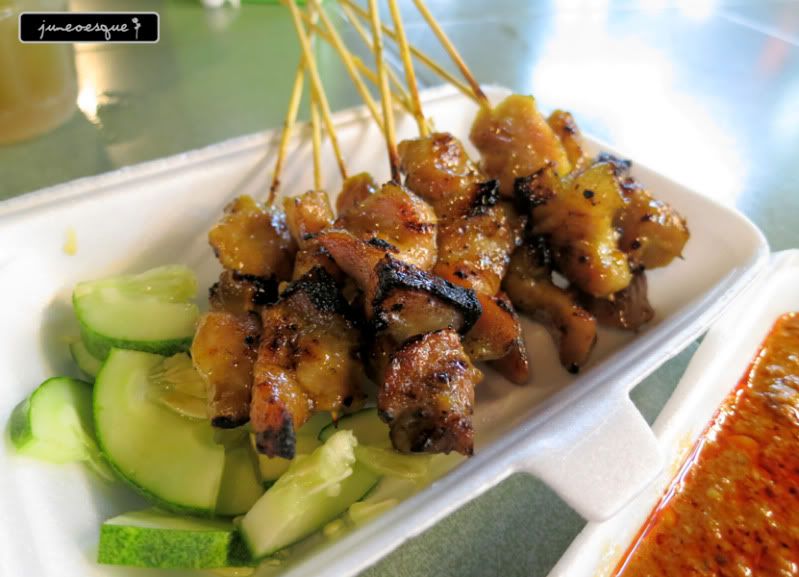 its pork and its not hard! its actually quite tender! i really liked it!
and some other bbq items..
the chicken wing was pretty good!
and he ordered like seafood enough for 5 pax!!
i must say they were all pretty good and fresh. although the crayfish was not as big as the taman sentosa one that i like, its really fresh and cheap. for so many items, he only paid about $80 ringgit.
and we actually finished it all!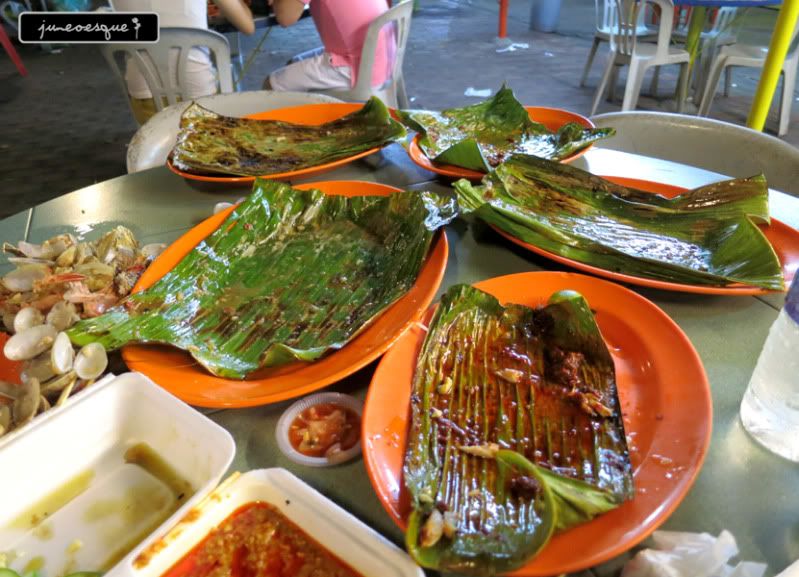 i still feel full thinking about it!
but thats not all! we headed to have my wanton mee and he had his abalone noodles...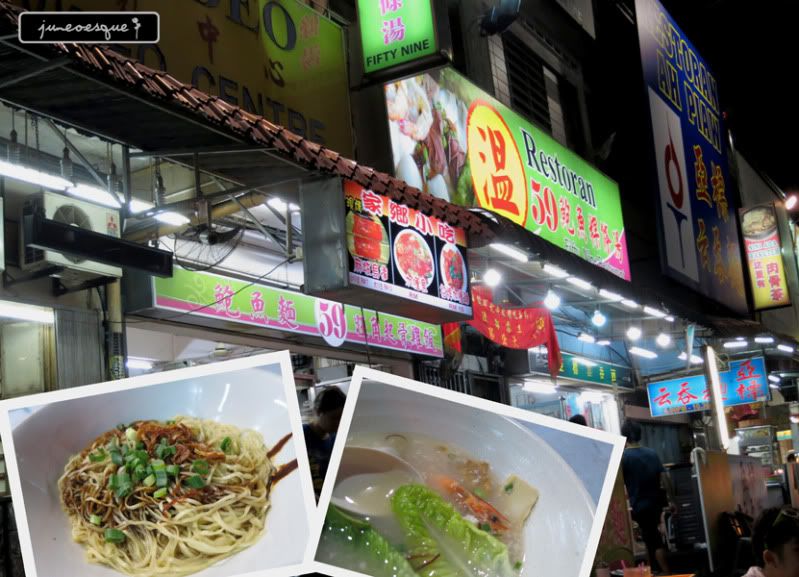 lesson learnt the last time round was that we must sit the black chairs to order from the original abalone noodles stall. today we learnt that if we want to eat from the original abalone stall and the wanton mee, we must sit the white chairs! *major roll eyeballs*
but anyway, the original abalone noodles with the thin noodles were actually really quite good.
but i still prefer my wanton mee!!
love it love it love it!
and yes, we did still go for my LOK LOK!!!