dinner was at Tori King...
as shan introduced this place, she said theres an oven where they bake the chicken drumsticks...
a small little restaurant within the new Amara Mall. sister restaurant of that always long queue ramen place at Orchid Hotel.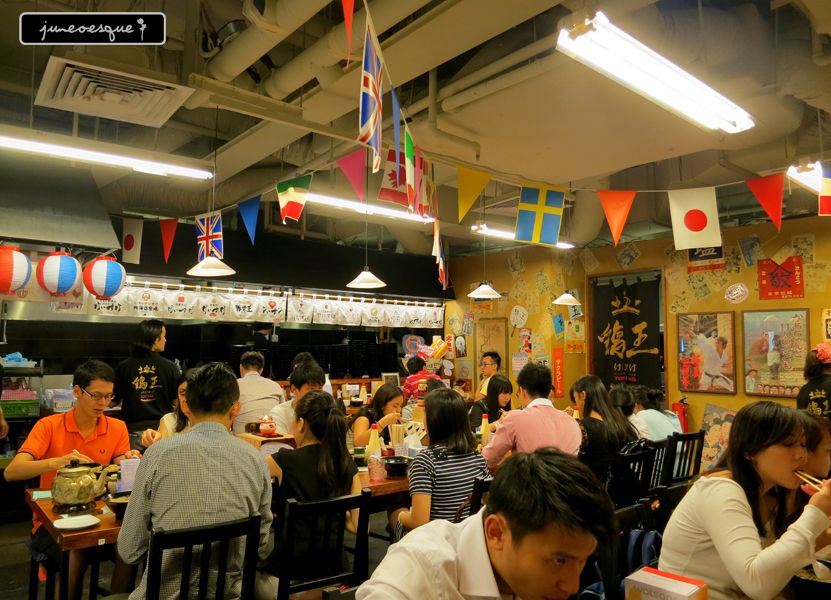 sesame seeds for us to grind...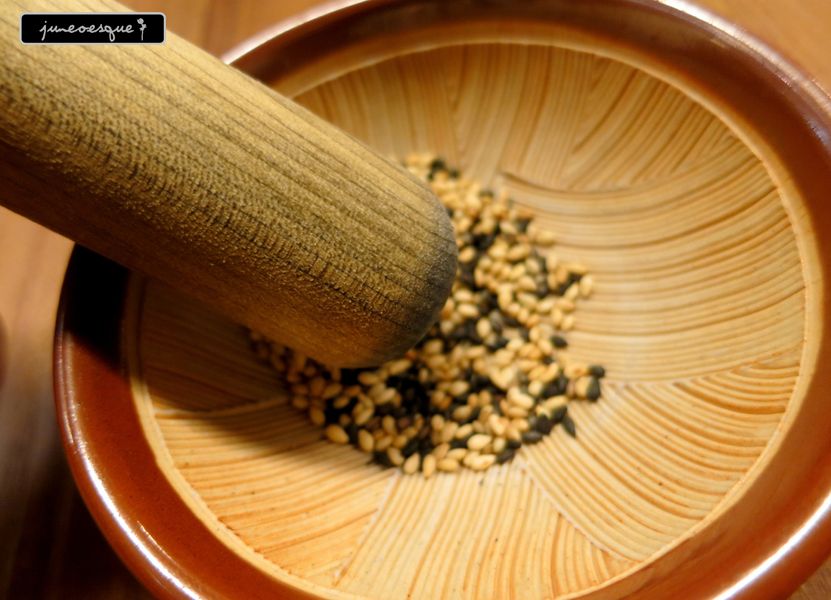 free flow eggs!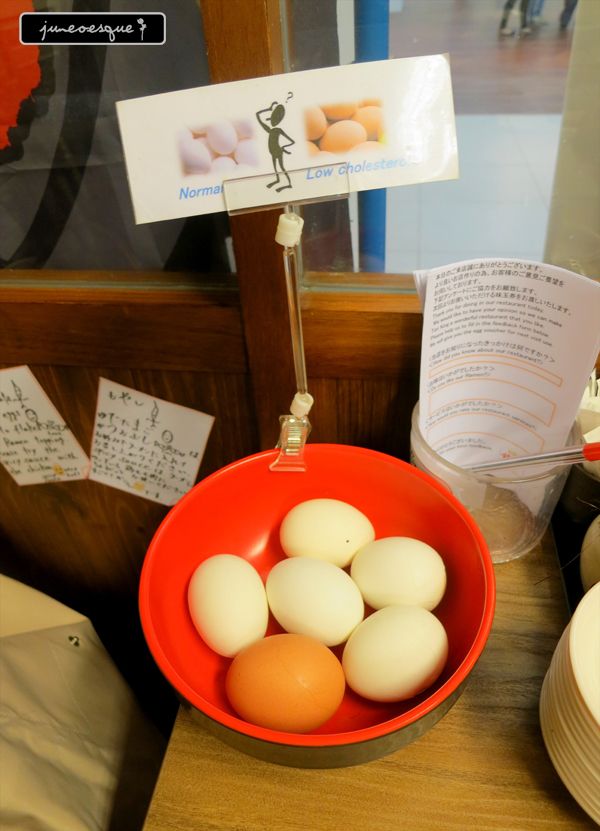 free flow beansprouts....
i emphasized on the free flow part because on the cab earlier, shan was introducing the different places to me and for one other japanese bento place, she said.. "
free flow rice
" and for this place, she said they had free flow eggs and bean sprouts to which i replied.. "
wow, the restaurants in this mall, a lot of free flow stuffs thrown in huh?
" and she said.. "
ya, probably people in this estate are generally seen as very hungry people
" HAHAHHAHAHAHAHAHA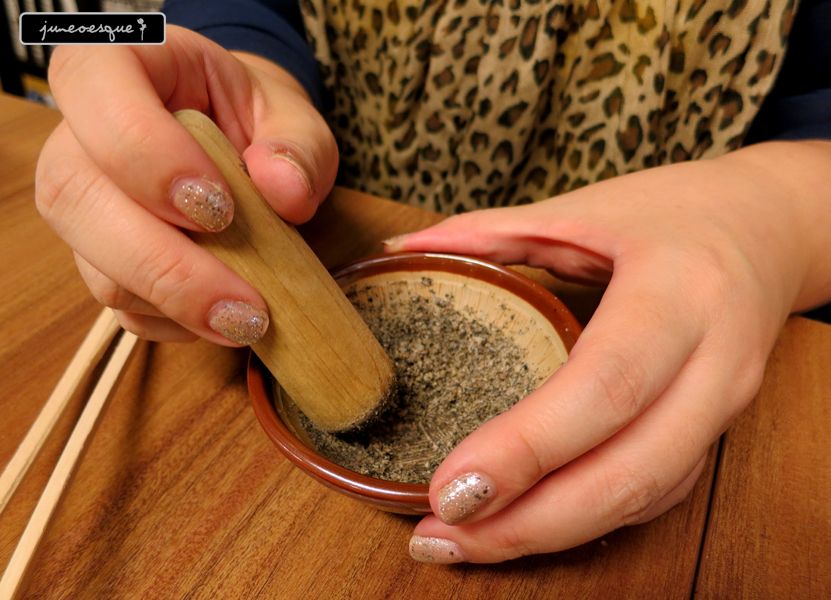 and our ramen arrives!
the eggs, runny yolk. the soup base was decent. i like that they let you have a choice of the doneness of the noodles as well. i like it harder than normal!
the chicken drumstick was nice. overall its decent ramen.