Joelle drove me over to Outram to meet up with Saphy and her friends Velda and Cham. We were going for dinner tonight at Peperoni along Frankel ave. We also picked up Sharon on the way...
this place is one of those pizza places where they serve XXL pizzas!
those super big kinds where you would want to cam whore with it! but sadly, we can only choose 2 flavours and we wanted more so we decided on 2 L sized pizzas instead.
we shared a jug of iced lemon tea...
the iced tea was good!
meatballs!
the meatballs were not very nice. not juicy in fact a bit dry.
wings!
the wings were also not interesting.
but the pizzas were good!
the four cheese with the parma ham...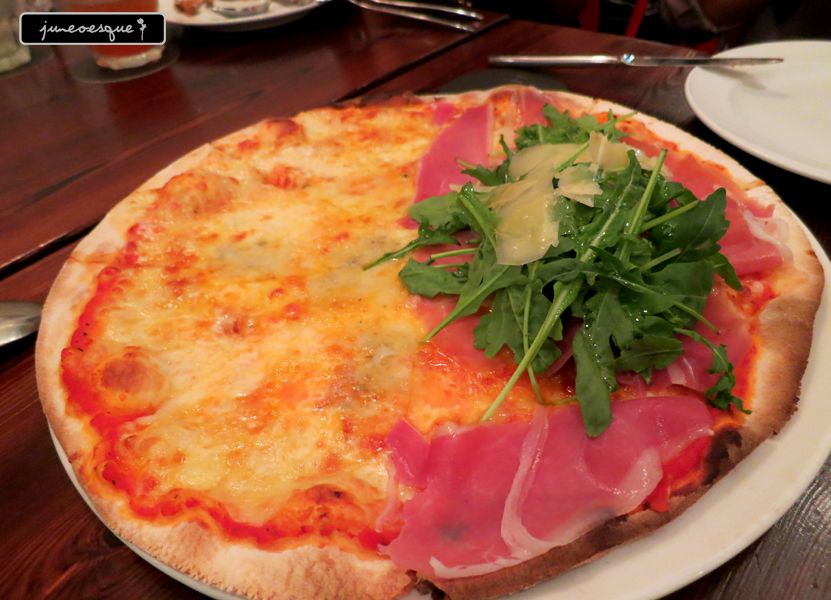 i love the four cheese! the bleu cheese was strong so its damn yummy! the parma ham was also great with arugula!
the pepperoni and the bacon...
both were really good too!