Joelle and myself has been missing that caesar salad since our last short catchup so we made a date to head back for lunch today!
this chicken caesar salad is AWESOME!!
it actually makes me crave for chicken breast. freaking good! looking at this picture just made me drool! haha
we also shared a crab meat linguini...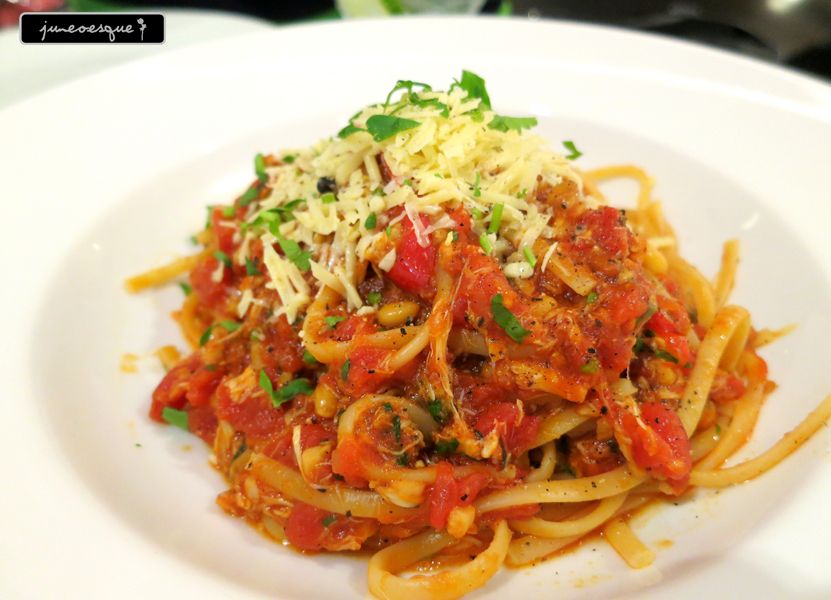 which was decent but not impressive.
shared a Elvis cupcake, love the peanut butter and the moist cupcake...
lemon meringue cake..
a little too sweet for my liking.