first agenda for today is WANTON MEE! Yes, you know, that very famous one that everyone is talking about! It is located within Pratunam, opposite Platinum Mall.
To be more specific, find the Mcdonalds where Glow Pratunam Hotel is (Glow Pratunam is also the same building where they call the Shibuya Shopping Mall). On the lane where you see Mcdonalds, walk in, it is around 6 to 7 shops in the lane and on the right side of the lane.....
SabX2 Pratunam Wanton Noodles
4/32-33 Soi Petchburi 19, Pratunam, Bangkok, Thailand, Tel
+66 2 653 9618
+66 2 653 9618
Opening Hours: 9am - 3pm Daily
aside from wanton mee, this place is also famous for their pork trotters rice! Check out the awesome goodness!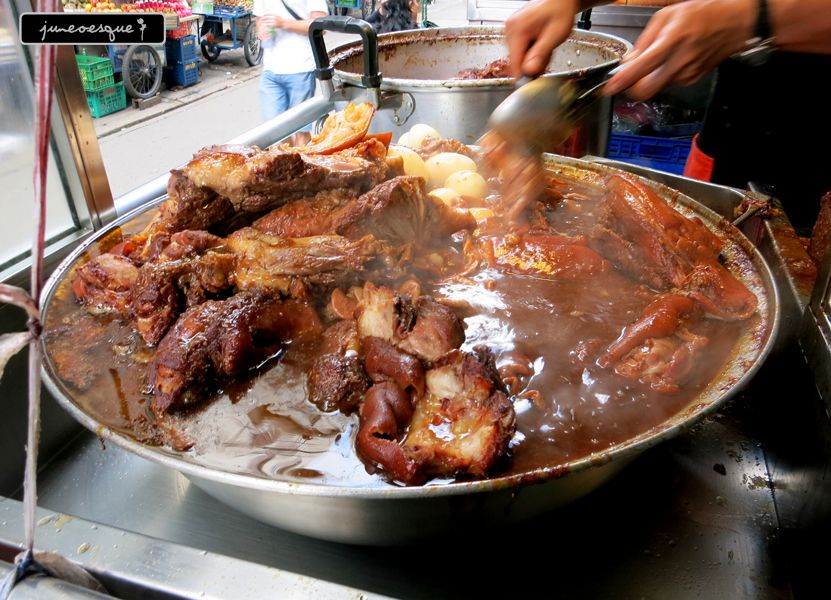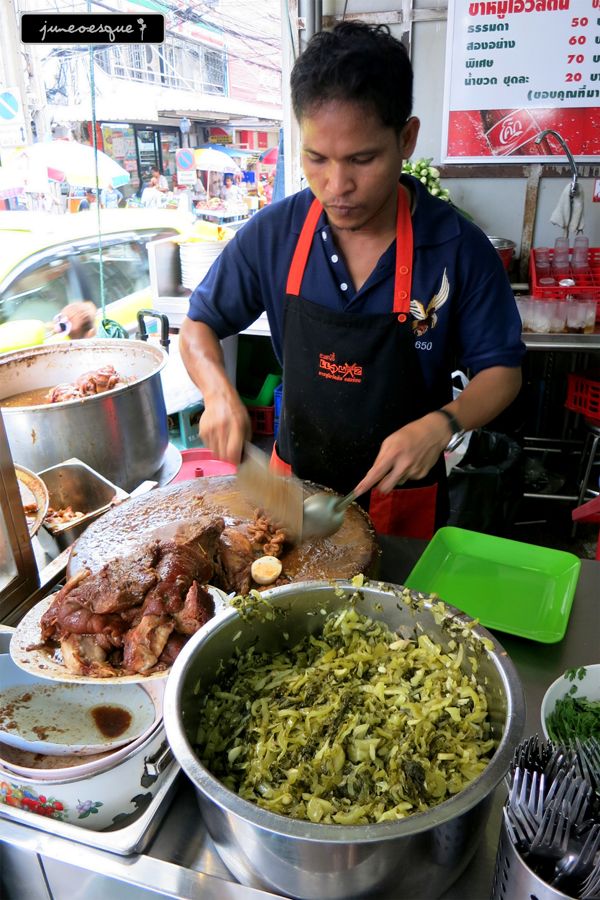 the inside seats are fully air conditioned (
heng ah
) which makes the meal rather enjoyable. And bascially, the interior is simply filled with Singaporeans, Singaporeans and more Singaporeans!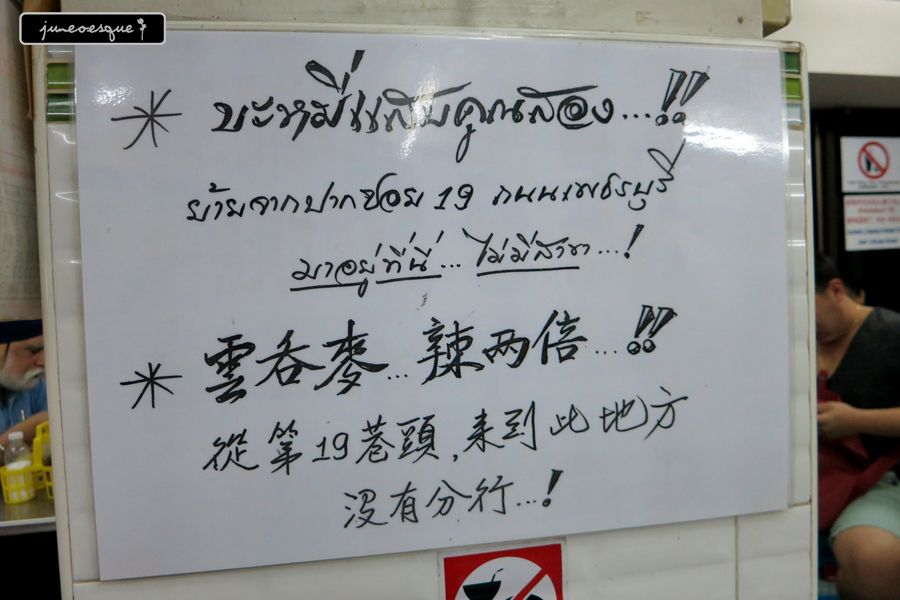 it was also a breeze to order because the servers generally speak chinese. It was kind of funny coz we ordered 2 bowls of wanton mee and dar dar was telling me when her husband came previously, he ordered 3 bowls for himself because the serving was just really small. Who knows, after our orders came, 2 guys who sat beside us ordered and that's when we realised, got size one! hahaha
anyway this is our small sized wanton mee....
you know how sometimes when things are too widely raved about, it is usually disappointing? well, not so for this place. The wanton mee is indeed not bad. I think mainly because of the lard sauce they use to season the noodles. The wanton is also of a decent size and rather tasty. the small portion can be finished within about 4 - 5 mouths. haha.. really a small portion.
We also ordered the pig trotters without the rice with some intestines and all...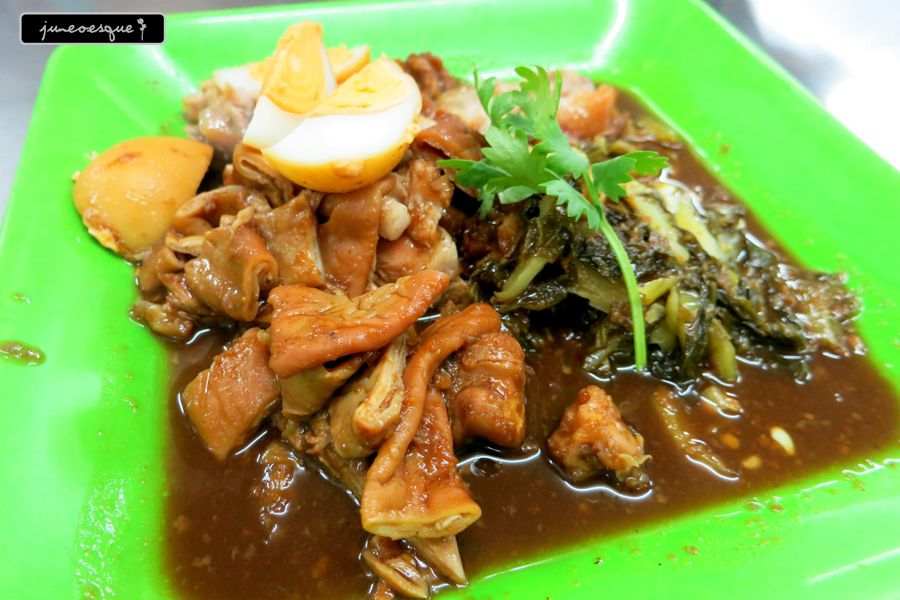 it was sooooooo good! So tender and flavourful!
it was so good, we ordered an additional plate of just the meat...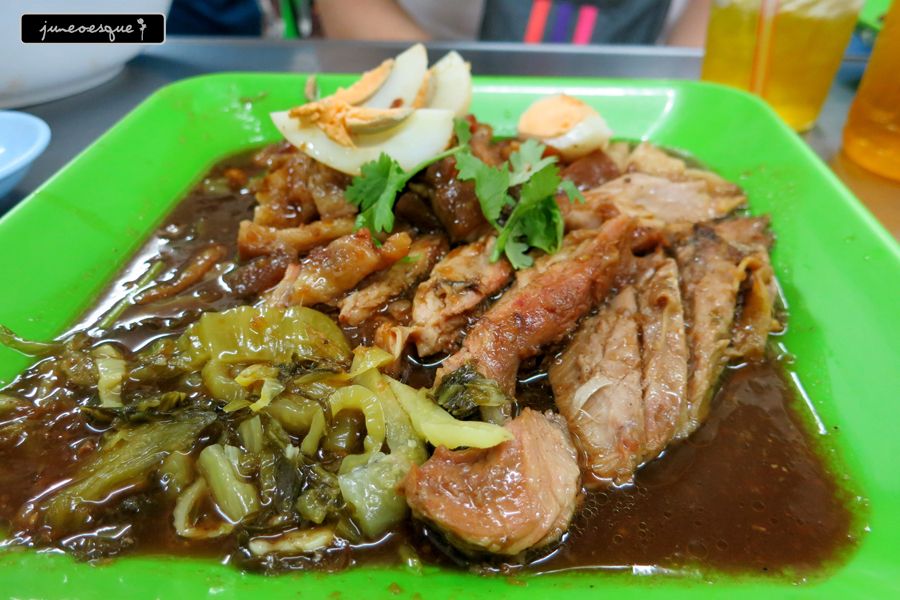 and haha.. we also topped up on the noodles!