Amanda also recommended this dessert place called After You Cafe. Also located on the same floor as Vanilla....
Siam Paragon, Ground Floor
Tel no. 02 610 7659
Opens: 10am - 10.30pm daily
In all seriousness in our watsapp exchange, she told me i MUST try After You. And that everything is nice over here and that there is always a queue.
and she was right, there is a long queue!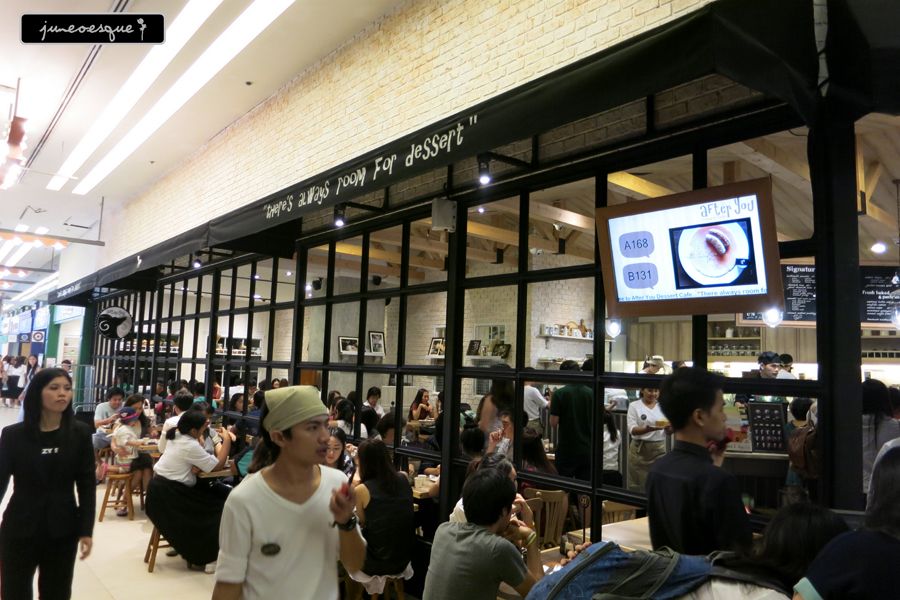 we took our queue number and waited. But we were rushing for our massage so we decide to do a take away instead.
i had an earl grey milk tea...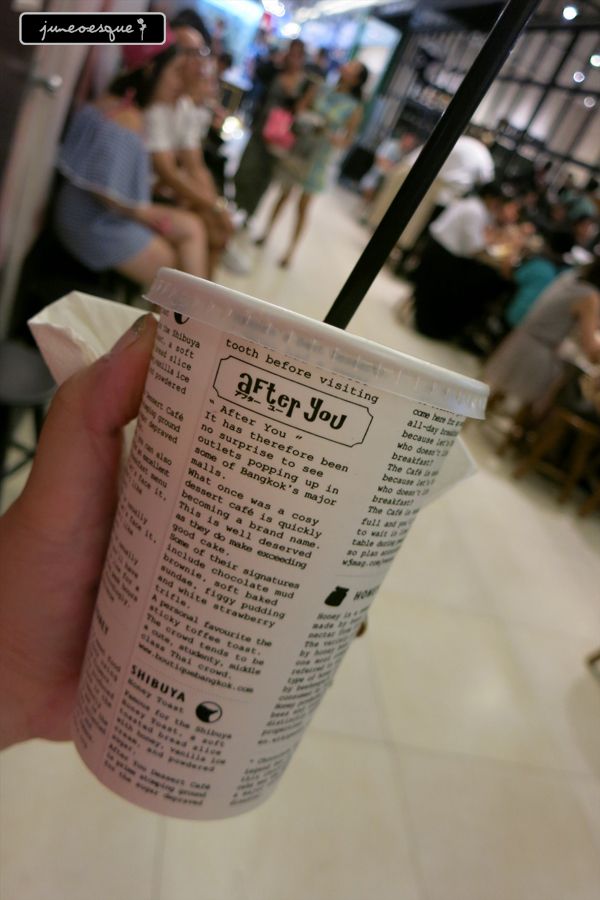 it was quite yum!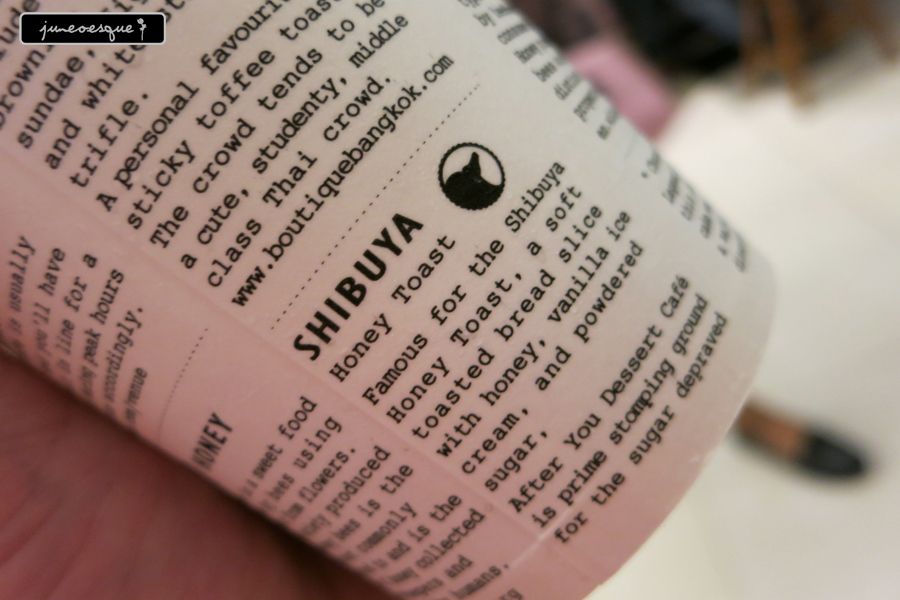 and who knows, the item we ordered arrived right when our table was available. we ordered a shibuya honey toast!
it was CRAZY GOOD! with every bite dar dar was going "
this is so good, this is good recommendation!
"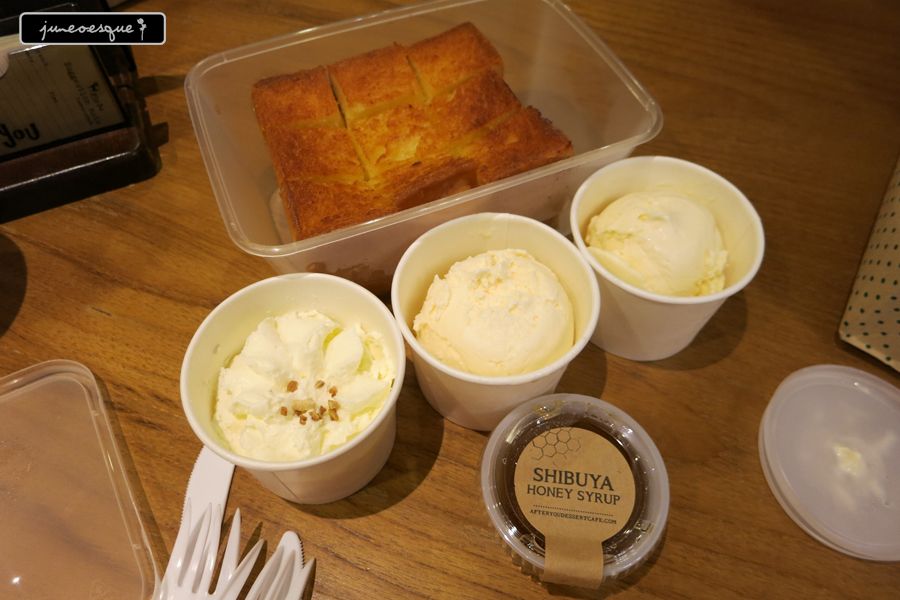 the toast is thick with butter. the toast is fluffy and soft yet crispy outside. the cream and ice cream and honey combo was just amazing! very good!