Dar recommended Greyhound Cafe. She said its quite popular, nice food and very reasonable pricing. She also told me they even have outlets in Hong Kong.
Siam Center
3rd Floor
Tel 0-2658-1129
we asked the manager for recommendations and he recommended this steak salad.....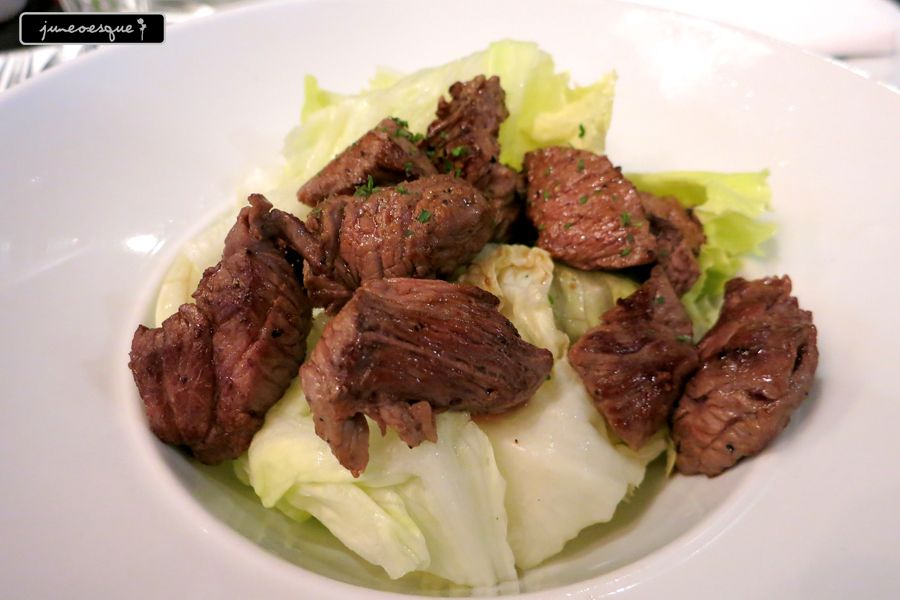 it was amazing! the beef cubes were SO TENDER! really yummy! the sauce that came along with it was a little sour, i actually liked it without the sauce.
Dar dar recommended their iced tea. Their iced tea are served with tea cubes instead of ice cubes. This means that even as the cubes melt, the tea does not get diluted...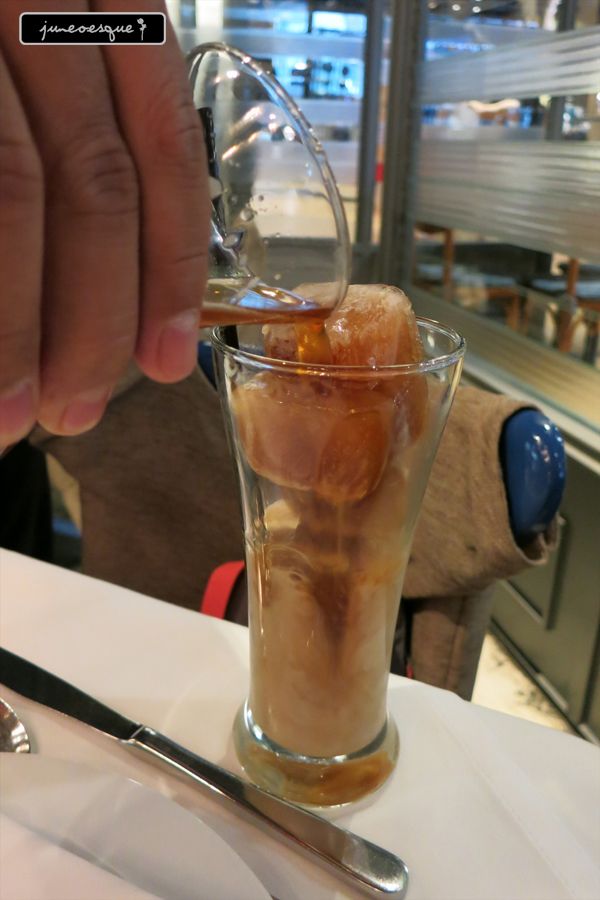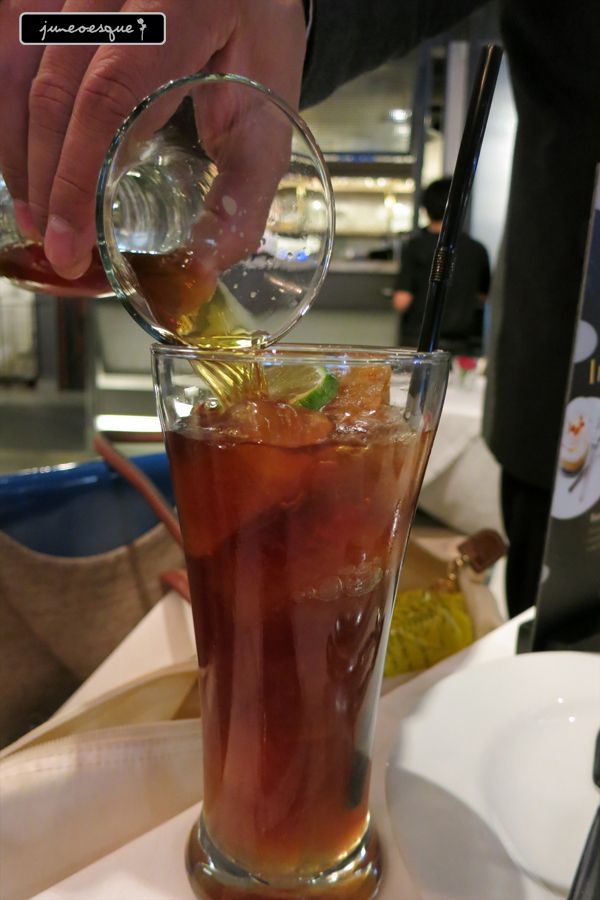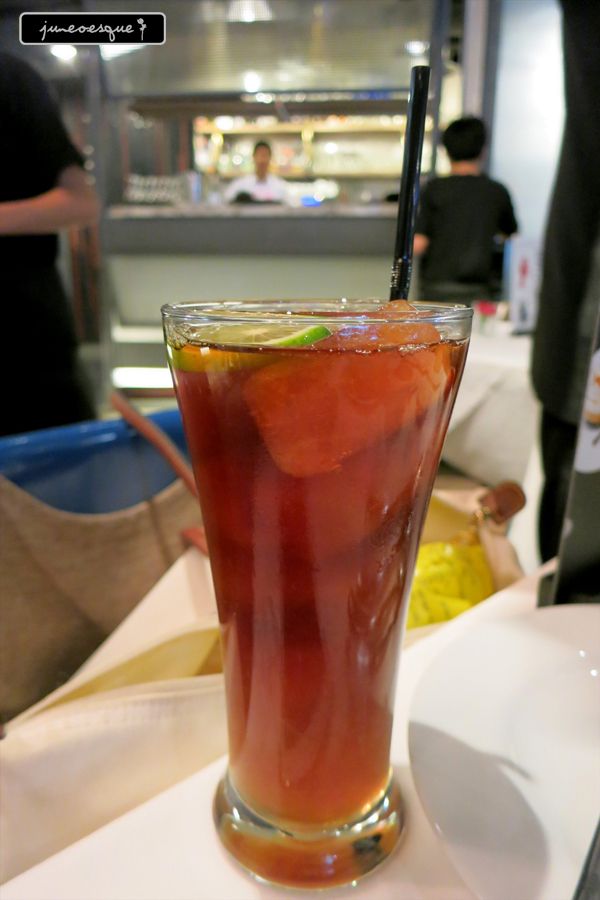 dar dar had the thai milk tea which had the same tea cubes...
before the manager recommended the steak salad, i had ordered the prawn and avocado salad and forgot to cancel it...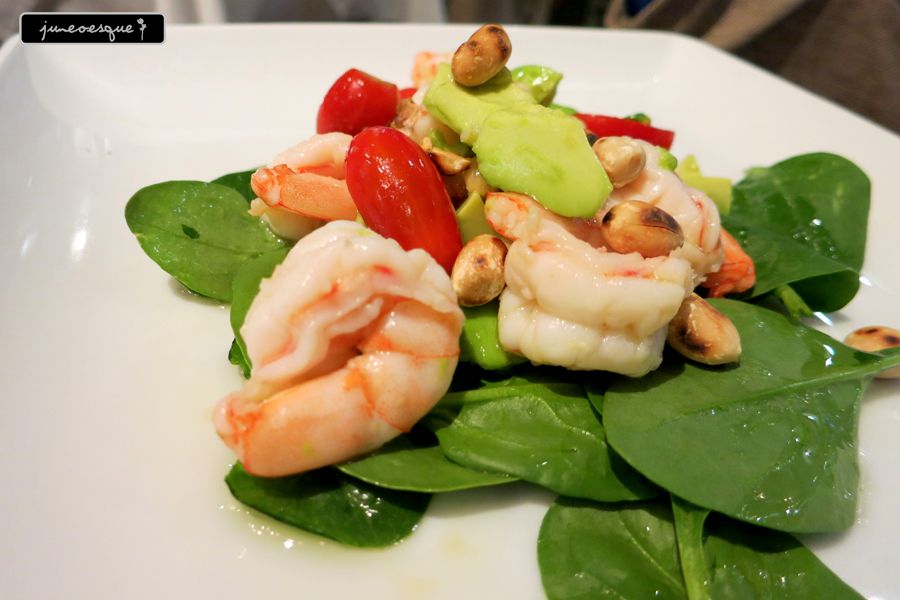 ingredients were really fresh.
for mains, we had a prawn cream pasta...
i must say it was really good!
i ordered the squid ink burger with foie gras...
the squid ink burger is very very good. there wasnt much squid ink taste in the burger - which so far most of the squid ink bread i have tried all didnt have the squid ink taste - but the patty was really juicy and tasty. the foie gras is a generous portion. for its price, i think its mind blowing...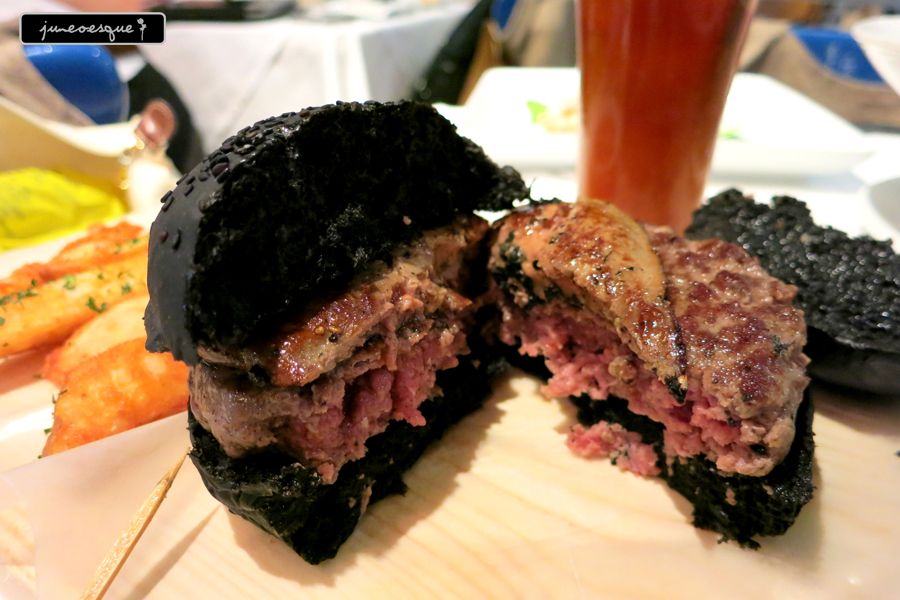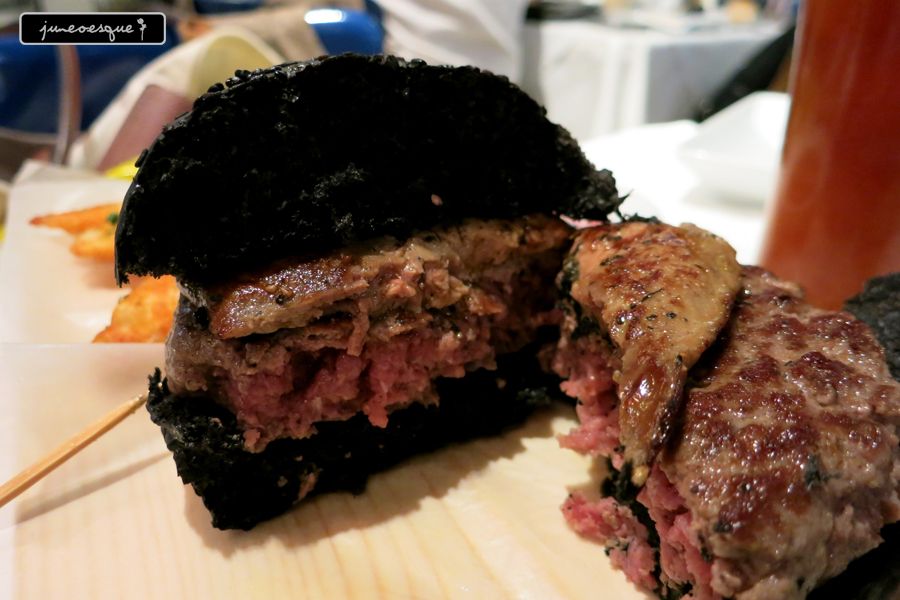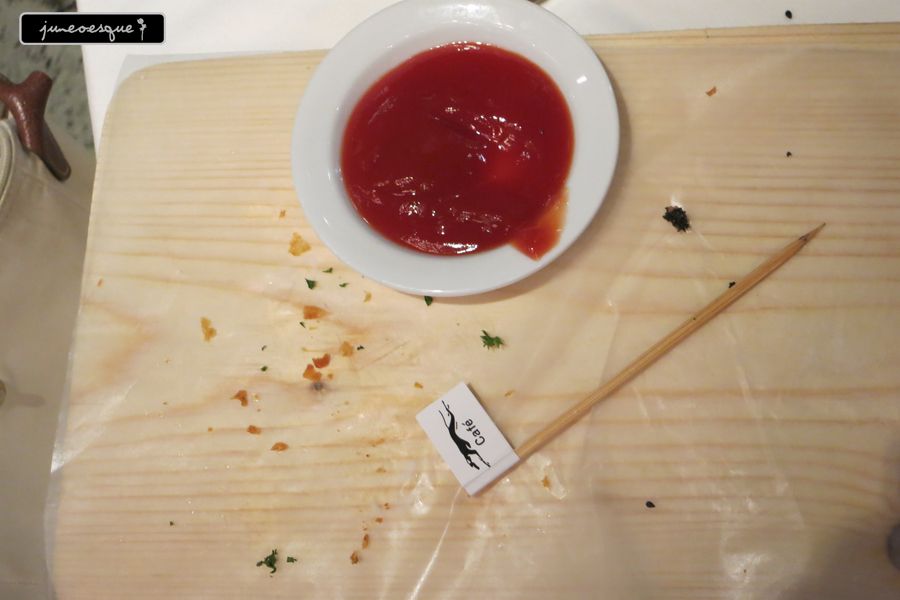 and i couldnt resist ordered a dessert despite knowing we are headed to Hello Kitty House later for desserts.
We had a sago and coconut dessert....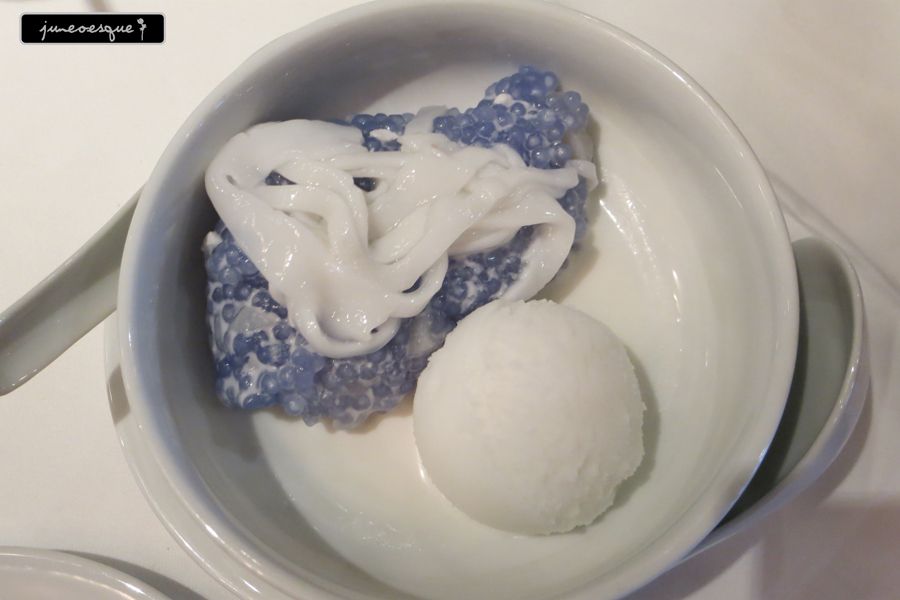 i like the blue colour! reminds me of my favourite hydrangeas! and taste wise, its very much like the popular thai dessert - red ruby. theres coconut ice cream, coconut, sago and water chestnut bits. Very yummy!
lunch came up to about SGD$66. very reasonably priced if u ask me.