the first thing we did was to head for lunch at Ping's restaurant. It is located at level 2 of the hotel we are staying in...
Ping's Thai Teochew Seafood Restaurant
Address: 2nd floor, Pathumwan Princess Hotel, 444, Phayathai Rd., Pathum Wan, Pathumwan, Bangkok 10330 Thailand
Tel: (02) 661 7860
Website: http://www.pingsrestaurantgroup.com
Lunch A La Carte: 11:30 a.m. - 02:30 p.m.
Dinner A La Carte: 05:30 p.m. - 11:00 p.m.
This place came highly recommended by a few different sources..
we ordered an appetiser sampler...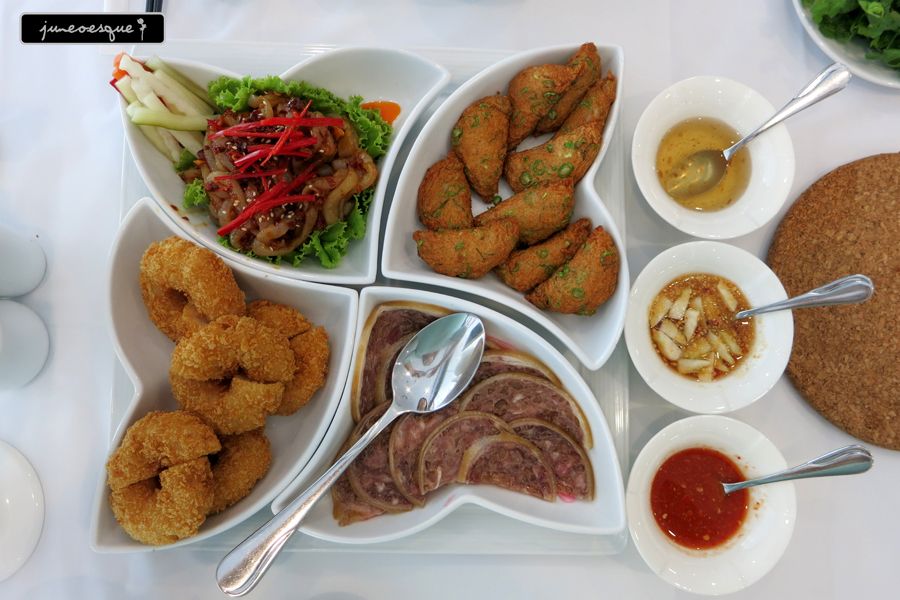 we had wanted to order a small set ($500 baht) but because we were also keen in the prawn cakes, we upgraded to a medium one ($800 baht)...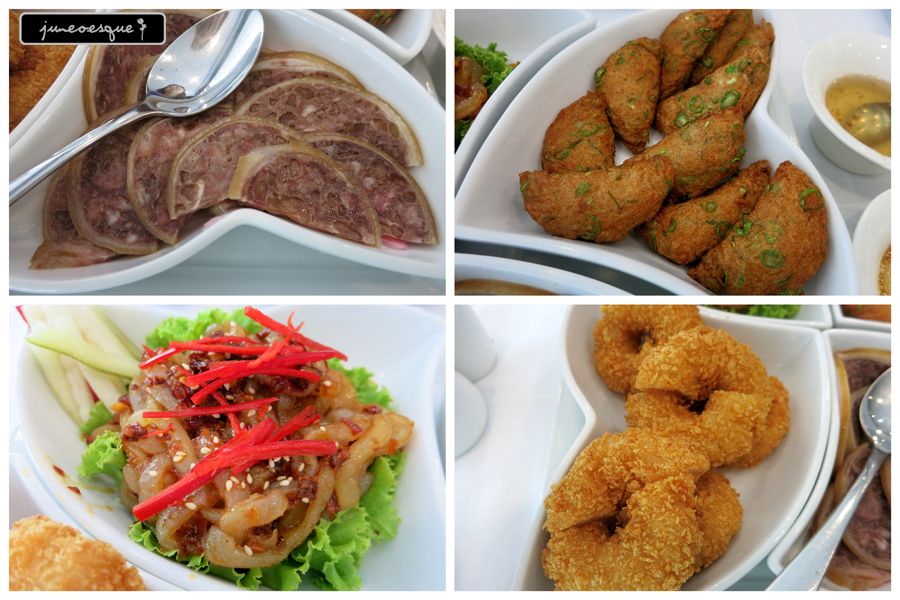 the meat slices were decent, the prawn cakes were also decent. the otah was very mediocre. the jelly fish was good! the texture was crunchy and it was seasoned with some haybe hiam like sauce.
But overall, $800 baht (around SGD $32) for a starter like this feels expensive.
we also shared an oyster egg $180 baht (around SGD $7)...
the oyster egg is not impressive.
The popular dish here i believe is their shark fins so we ordered the special one at $2000 baht (around SGD $80)....
and it proved to be really worth it. The sharks fin was really good! the soup was very tasty and flavourful.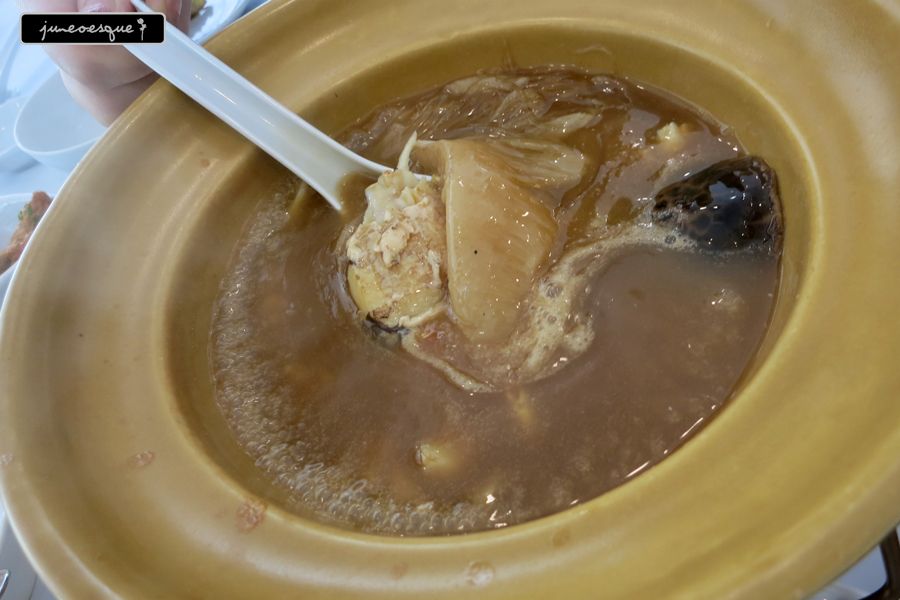 another one of their specialty item would be their braised gooseweb noodles....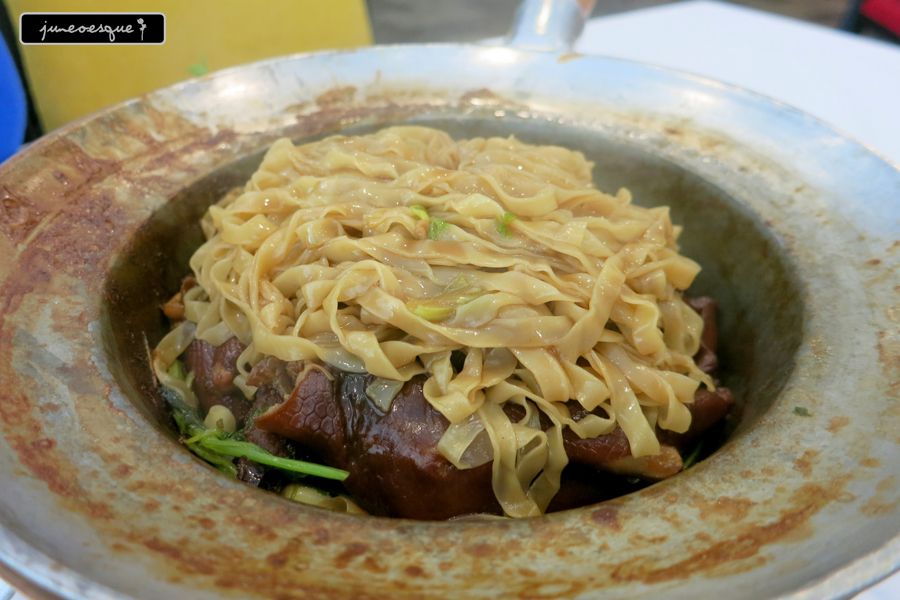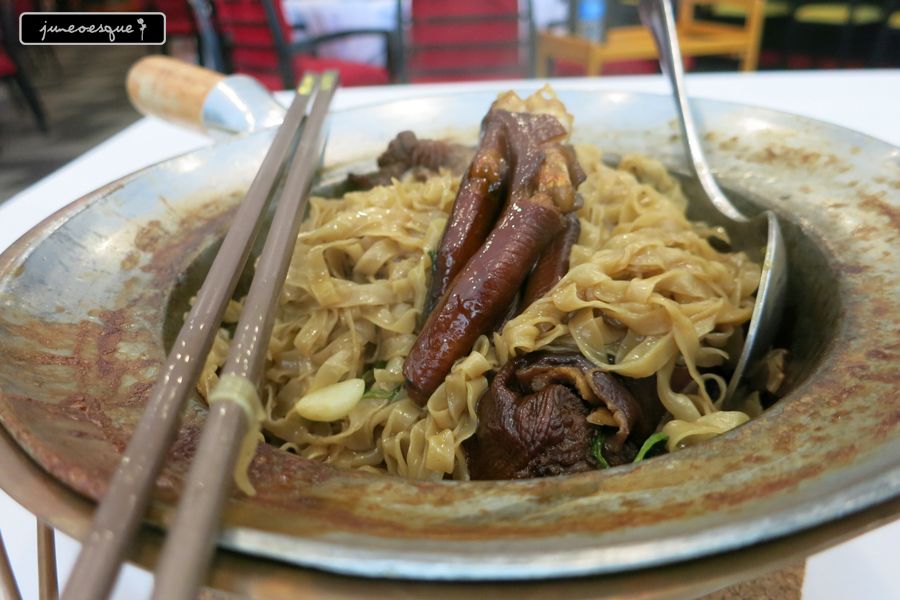 it was soooooo good! Very tasty and the noodles were soft. The gooseweb was ok but the noodles were so tasty i wish we had more!
right below the claypot was a layer of pork belly....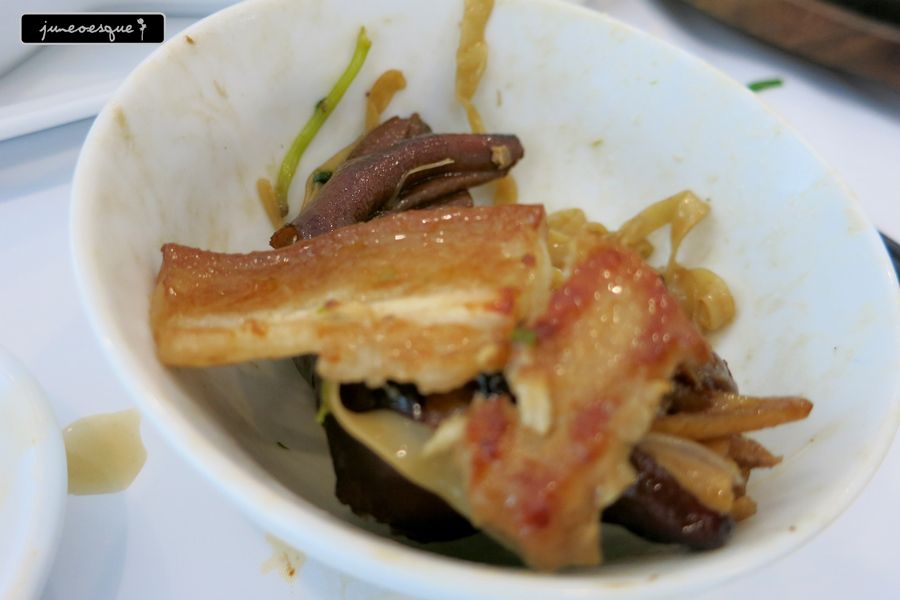 very fragrant and yummy!