catching up with Crabby over lunch at Nam Nam. With work in toll, its hard to catch up as often as we'd like to these days. But the last meet up (also at Nam Nam) has got crabby hooked onto Nam Nam too!
Its good! I particularly love the meatballs (both the pork and beef ones)...
their rice noodles are good but i prefer the instant noodles!
crabby was showing me her 'magic' nail polish which changes colour with temperature...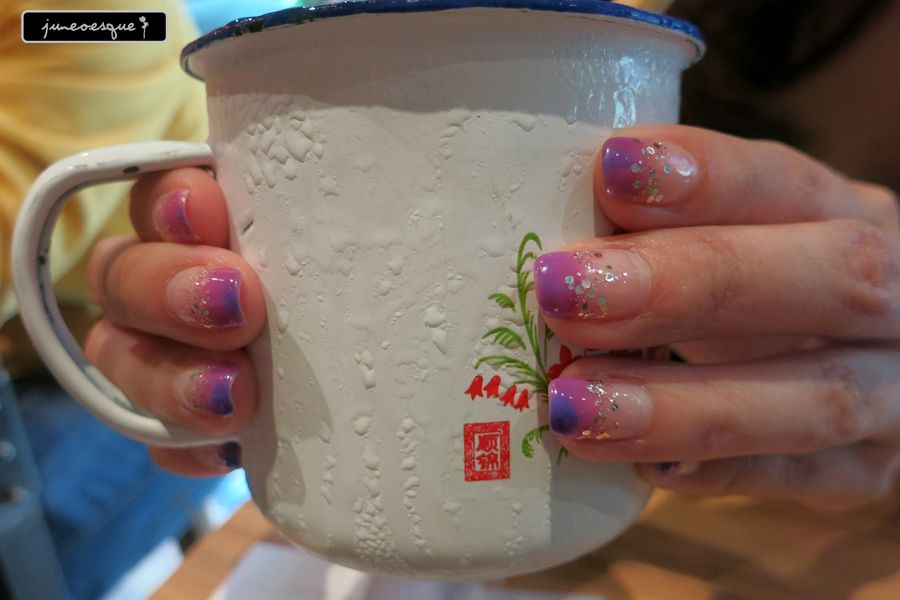 we both agreed the above looks more like she's poisoned! hahaa