after work, Jourdan, Yang Ling and myself were around the vicinity of the hip Tiong Bahru! So we decided to be hip and drop by one of the many coffee joints that have been sprouting up around the area.
We wanted to head to Forty Hands but it was closed so we adjourned to Flock Cafe which was also closing soon but took us in for just coffee!
Flock has a very simple decor, a very small cafe.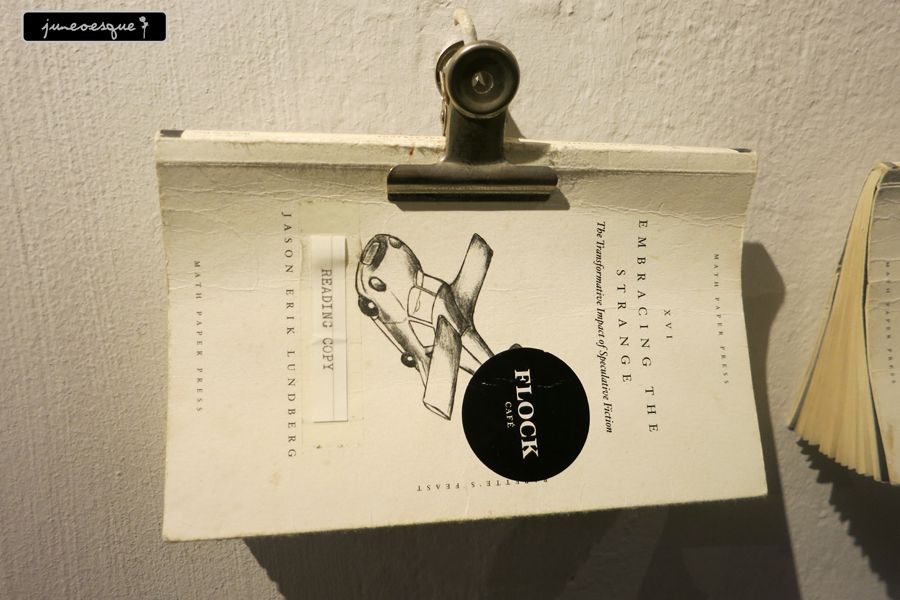 apparently they are really popular for their banana cake...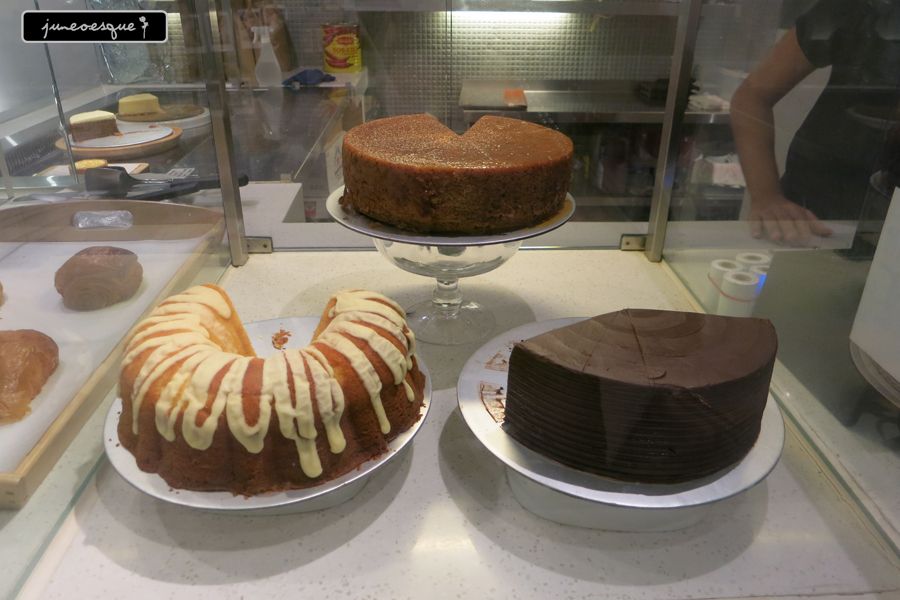 Yang Ling gave us a treat! We had a banana cake, a carrot cake and some hot drinks for the rainy day...
both Yang Ling and Jourdan found the banana cake really good. I found it ok. haha