sadly they were out of my mashed potato today. so to make up the 3 sides for $15 offer, we had the seared brie cheese which was apparently a skinny pizza favourite...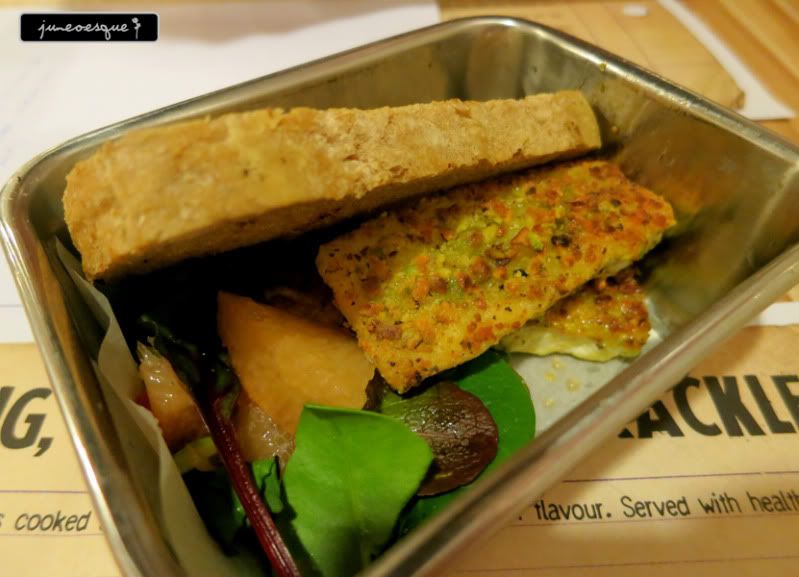 my first time trying this.. i think its decent (i prefer my mashed potatoes!!) while loh gong zai thinks its not bad.
pork sausage...
skinny but relatively juicy so its not bad in my view.
yummy truffle fries (but today's truffle taste was low)...
truffle mushroom pizza...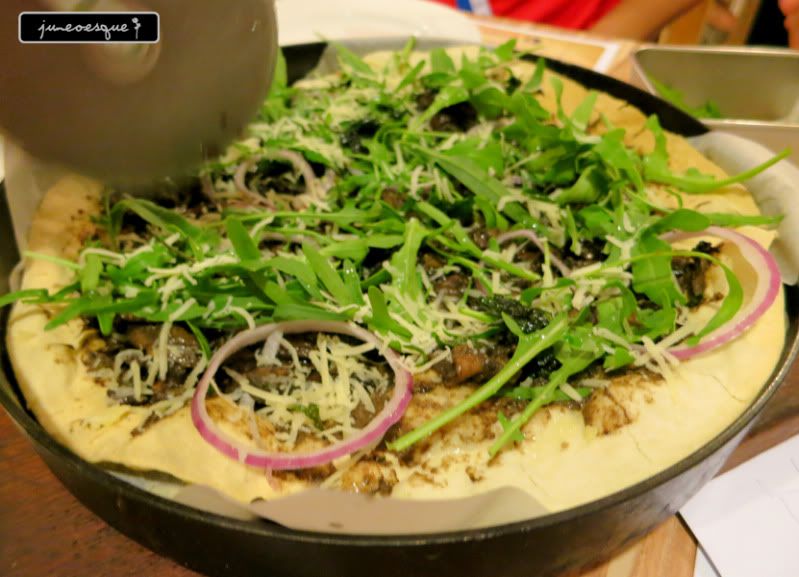 yummy!
squid ink paella...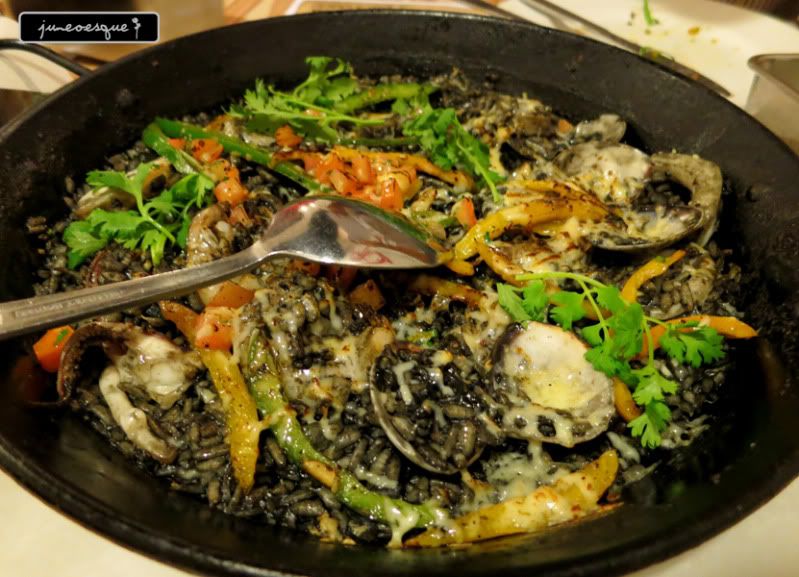 nt bad though i think i would have preferred the squid ink pizza.