Catching the play Annie with dear dear today at MBS. Since her birthday is just round the corner, we decided that we'd celebrate her birthday today as well.
was supposed to head to Mozza but it was fully booked so we headed to DB Bistro instead.
complimentary bread...
creamed spinach which i already know is nice from my previous visit...
dear dear had a set dinner which comes with tomato soup...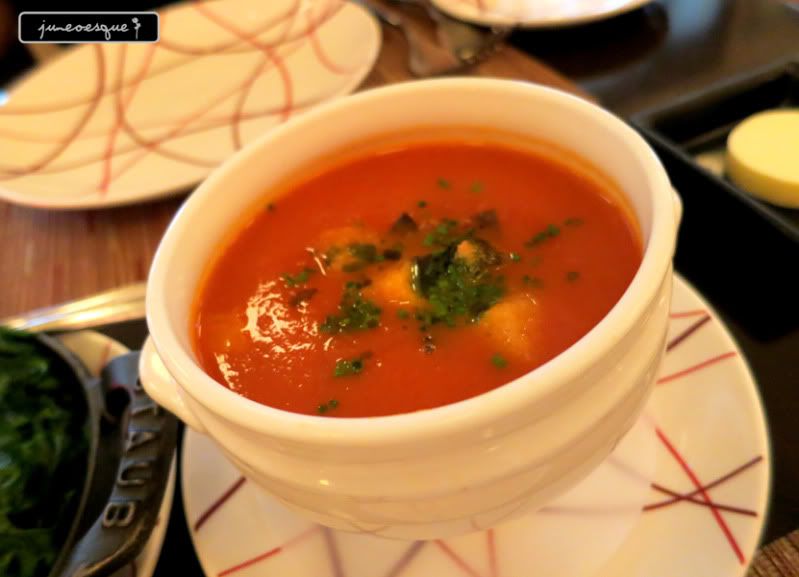 her main course was steak with mashed...
it was pretty good.
i tried the frenchie burger since i've tried the db burger for a couple of times already and i find the db burger overpriced considering the foie gras inside is way too small a piece.
i'd say my frenchie burger is pretty decent...
but still pretty overpriced. i think till date, my fav burger for now is Wendy's burger. their patties are so juicy and the beef taste is just right!
also managed to get the servers to surprise dear dear with a candle for her dessert...
happy birthday dear dear!!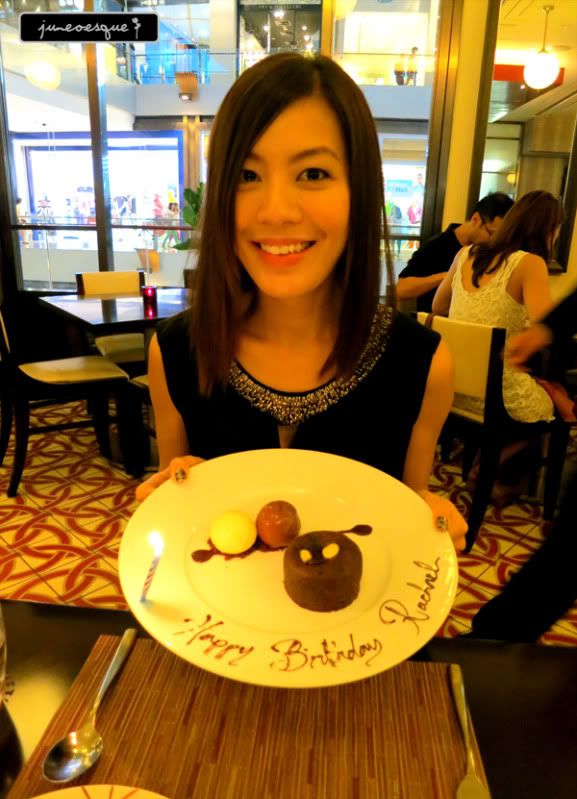 the warm lava cake is pretty good...
if only they were more generous with the vanilla ice cream though. haha