today is a packed day with appointments back to back. and after work, i headed to Stella's office for dinner with her and Marc. We are buying her BBQ crabs...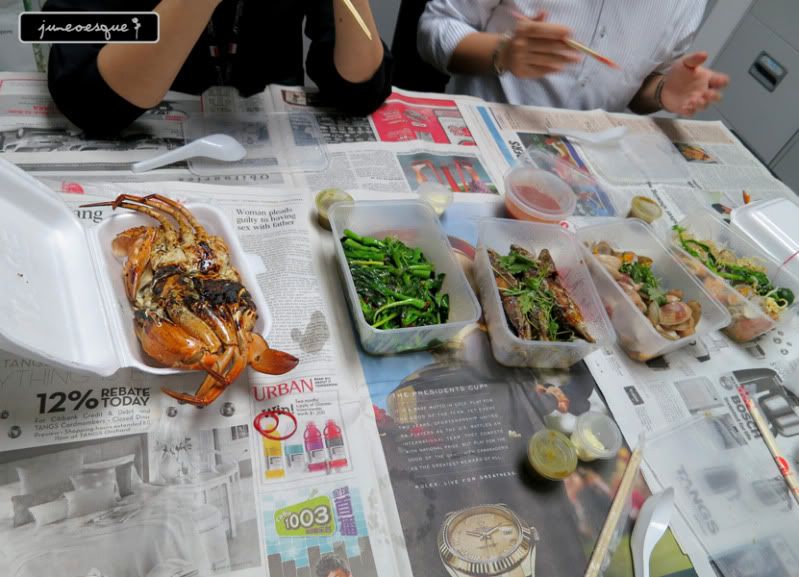 Happy Crab!!
first time trying their other dishes other than just the crab. the bee hoon is pretty good! the texture is quite special. the lala is also decent.
and of coz, the crab is SUPER GOOD! big with loads of crab
GAO
. yummy yum yum!