i've heard my cousin wendy said that their lobster set is nice but today we didnt order that...
the chef..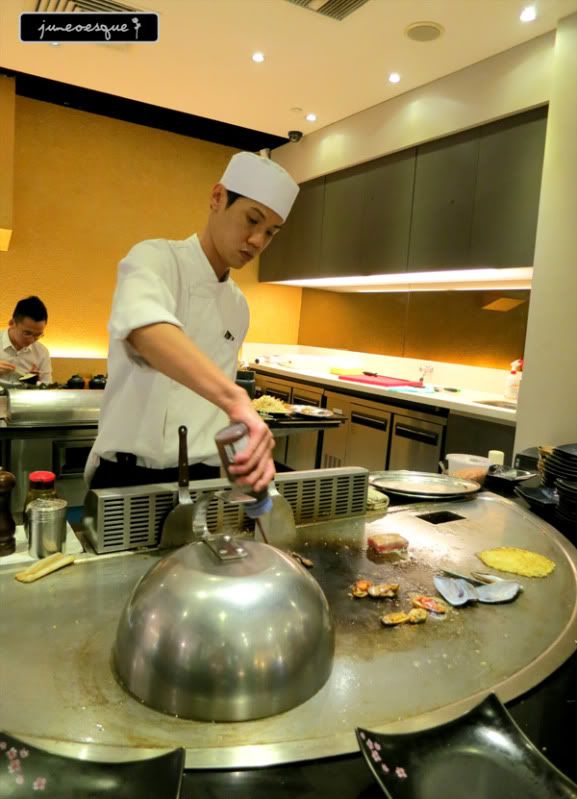 not the chatty kind of chef but its fine.
edamae...
sword fish and salmon sashimi...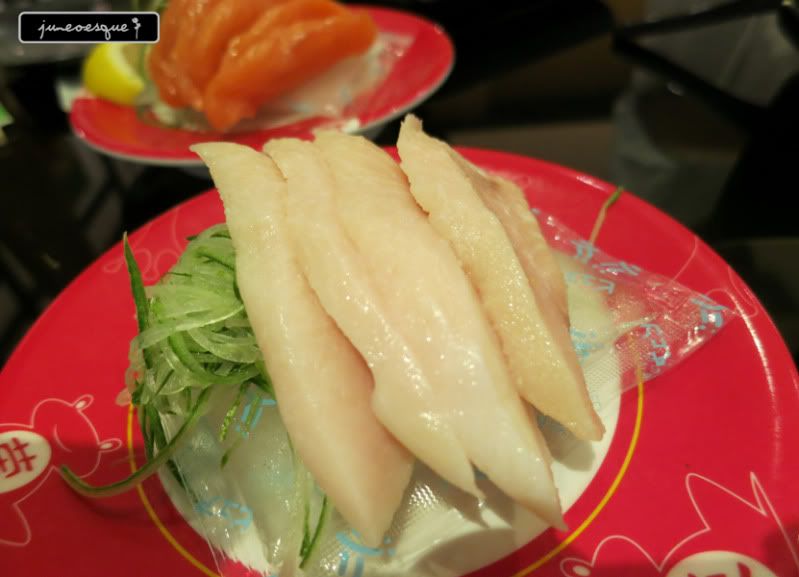 i like sword fish sashimi! their sashimi was decent but not really very fresh.
the cooking of our orders...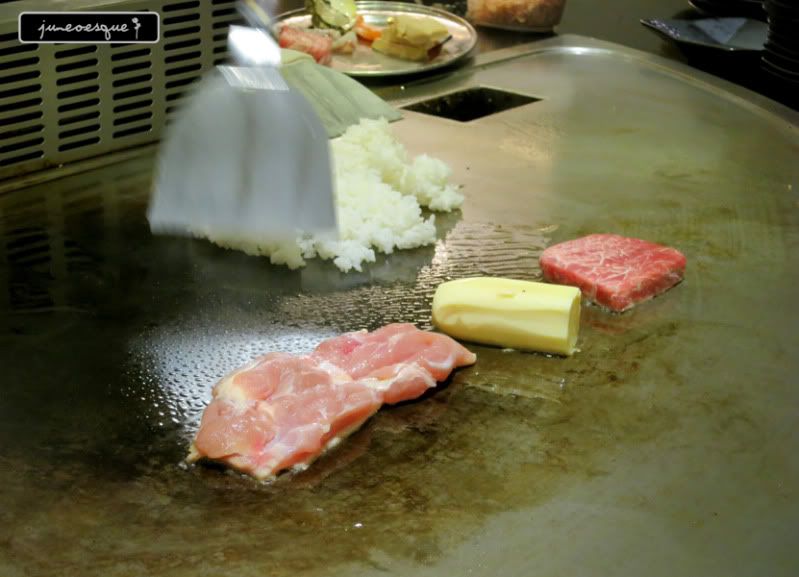 the garlic fried rice...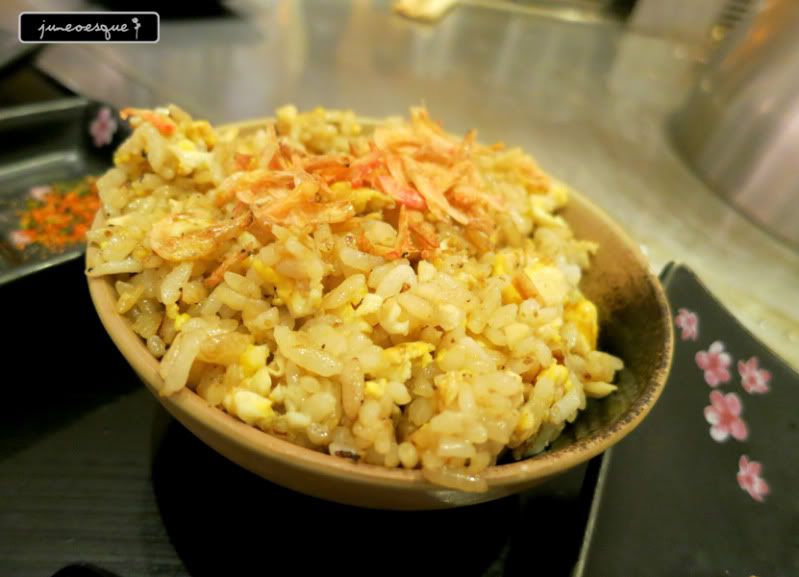 pretty good.
my beef set which comes with foie gras....
izzy had his first try of foie gras and i think he loves it too!
their beef cubes are soooo tender. soooo nice!
izzy had the chicken set...
and their cute chawanmushi!
contained using an onion skin like thingy!