when we decided on this birthday celebration, i thought its a great opportunity to order that rainbow cake i've been dying to try. and since no one has ever been kind enough to surprise me with a WOW customised cake, i end up being the one to order them to WOW people while i get to savour them too (muahahaha).
so i researched online to look for rainbow cake makers. there is one particularly popular one.. but seems so popular that doesnt seem to have slots and doesnt do delivery and i read some not so positive reviews so i googled further and found this:
http://www.facebook.com/lapetitehomebakery
their website is over here:
http://notrehistoirearcen.blogspot.sg/
and the contact person is also called June. Her number is 90114485.
She is one very warm lady. Ordering from her was a breeze. She made everything very easy and comfortable.
as we opened the box, all the girls wowed at the colourful sprinklers and everyone was excited to be able to dig into the cake later....
while waiting, everyone helped to place the candles on the cake.... we decided to put XX small candles instead of using the big ones...
ta da~
everyone began excitedly taking pics of the photos but reminding each other NOT to check in or tag on fb yet! hahaha....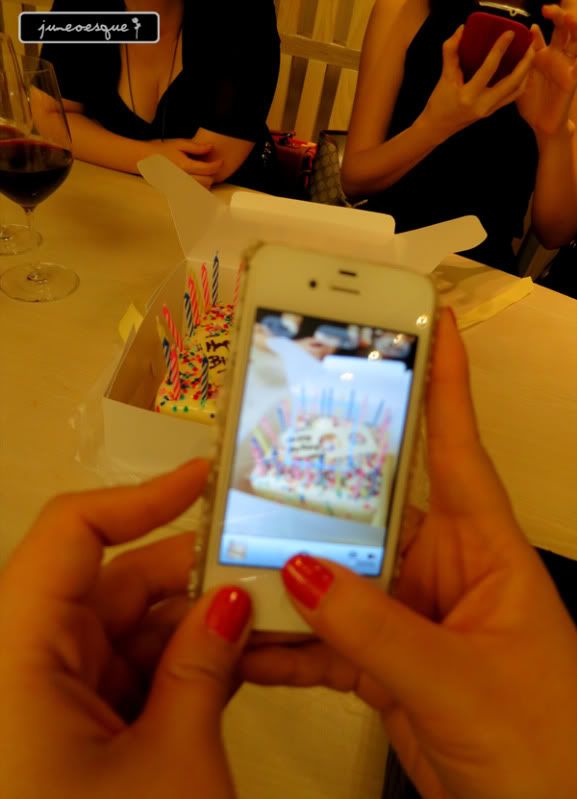 and when joanne said she was here, ah mah pig went to bring her in...
so pretty!!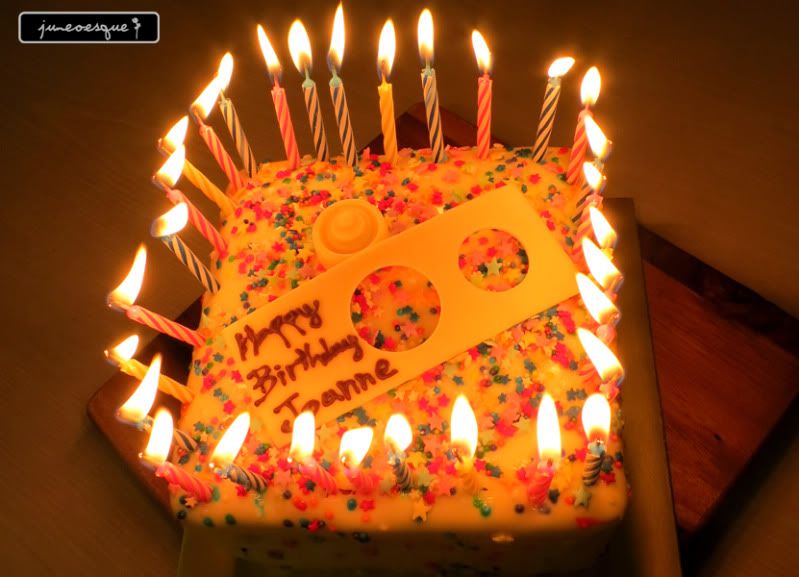 they took awhile and we were all excited (and worried) because the little candles were melting melting!! we even joked about having to tell joanne "
there used to be candles there
" hahahhaa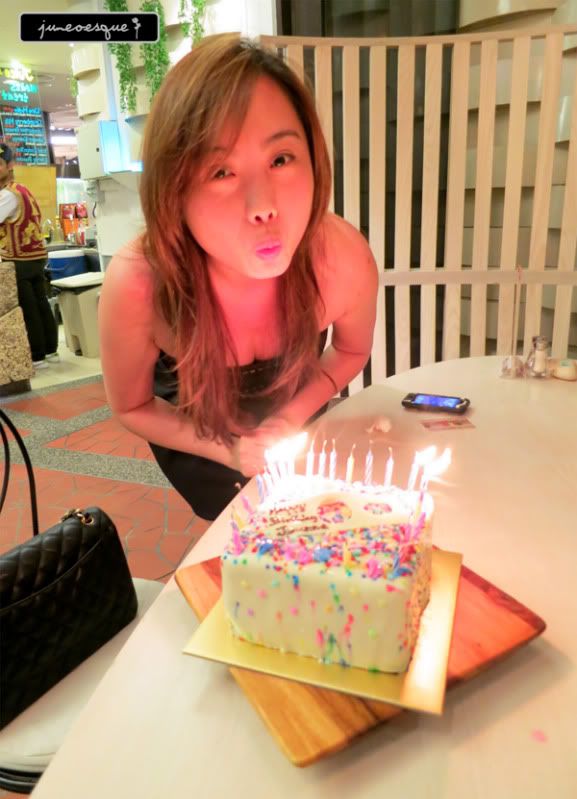 time to cut the cake!
oooo and check out the rainbow layers!!!!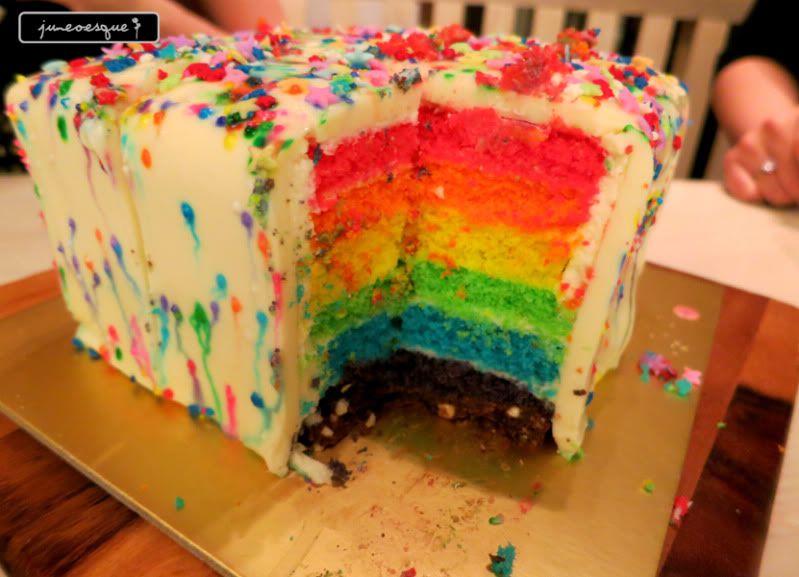 excited everyone!!
and you know how usually everyone will siam the cake, not this one! everyone wanted a piece of it! The cake is awesome! the bottom part is a layer of crispy chocolate, some nuts. YUMMY! the outer white layer is a layer of pudding like thingy. not too sweet, also very yummy. the colourful layers were a little like butter cake. overall it was really good! we loved it!