lunch with loh gong zai at Marina Bay Link's Ichiban Boshi. for some reason, i have developed a craving for chicken katsu don these couple of days!
my set meal....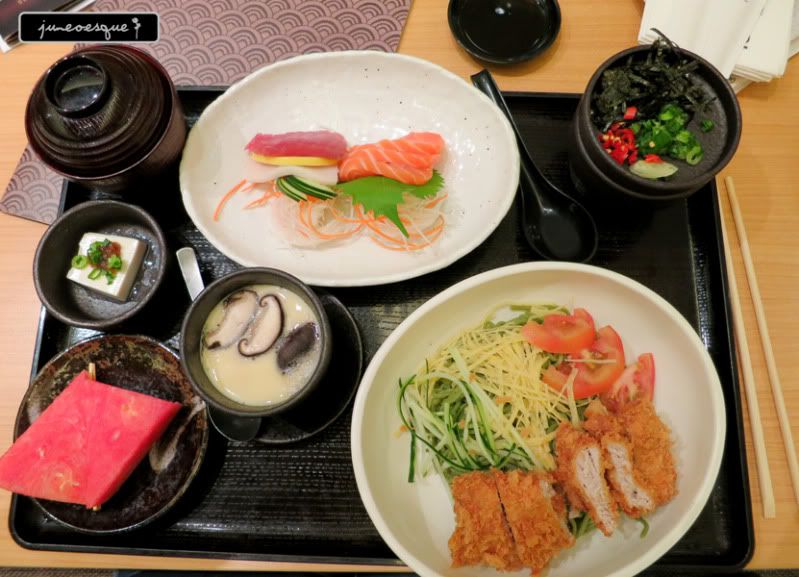 its actually cha soba with pork katsu.. their pork katsu is good! love that its thick and the pork is nicely textured.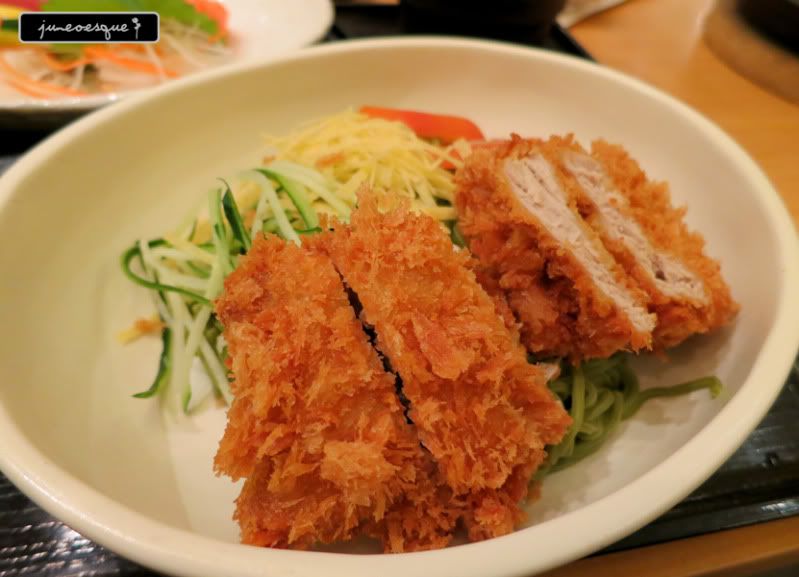 and yes i love their chicken katsu! particularly when its soaked with the egg and that semi sweet sauce... yummy!!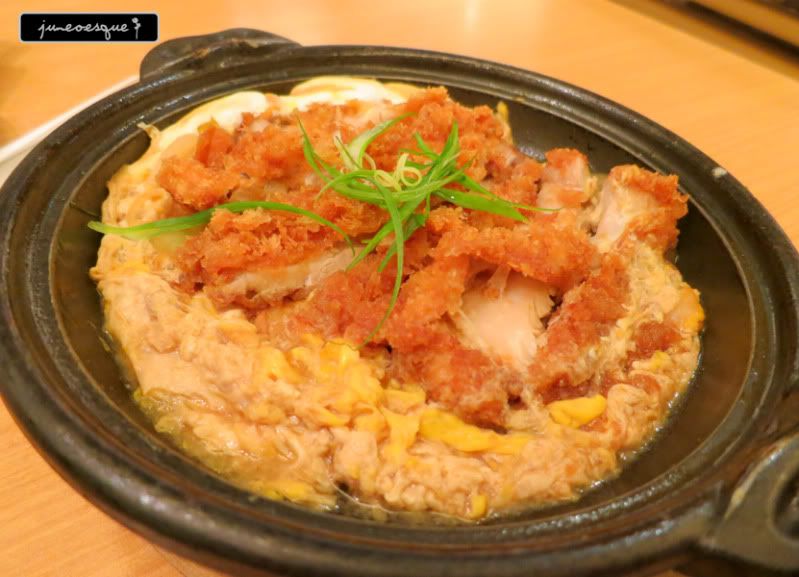 loh gong zai's fav sashimi.... yellowtail fish...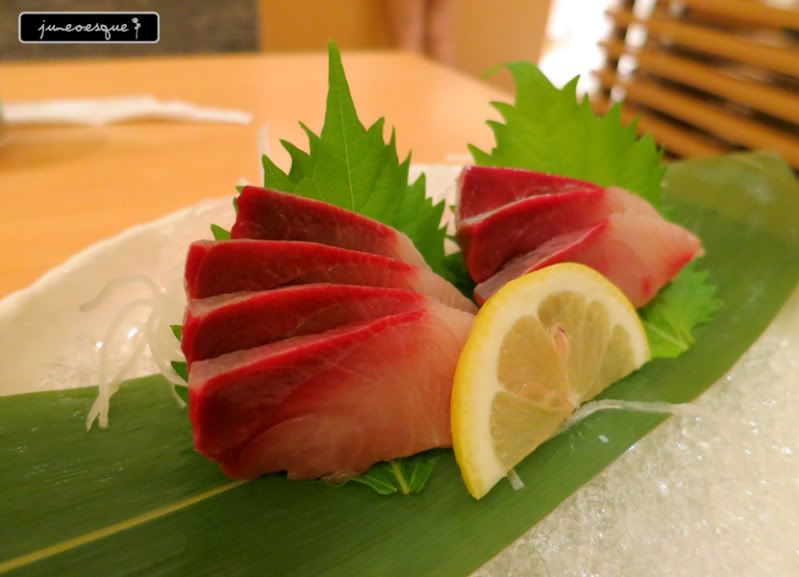 i still prefer my sword fish!
we also shared some beef cubes.. very tender, very yummy!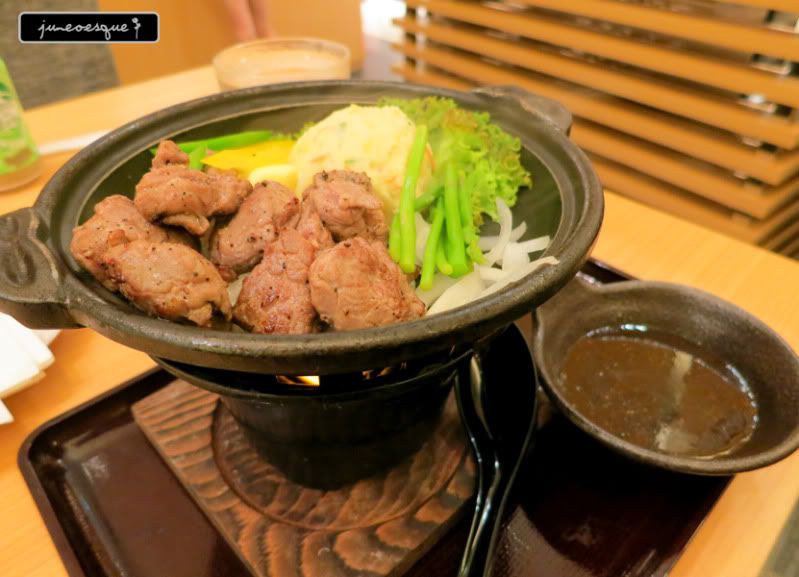 and also eel with eggs...