lunch was at Fat Boys...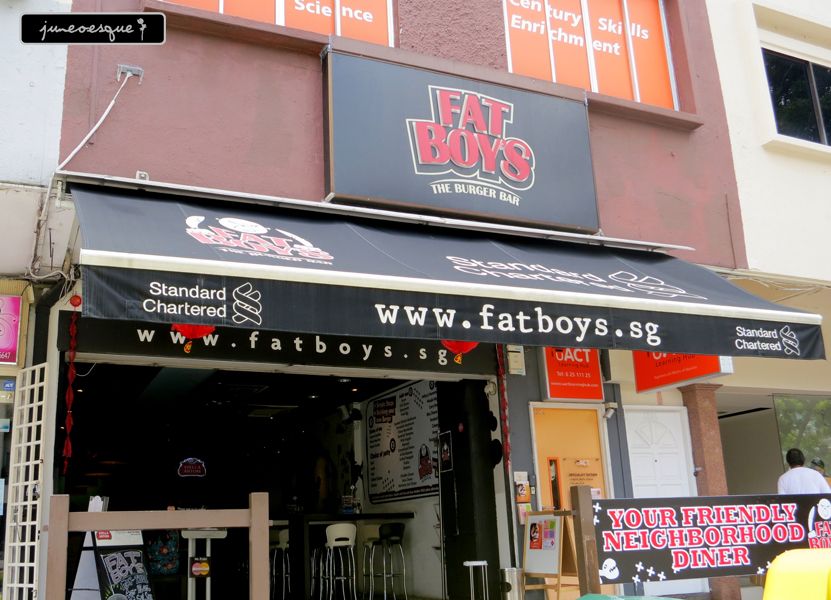 pretty crowded for lunch....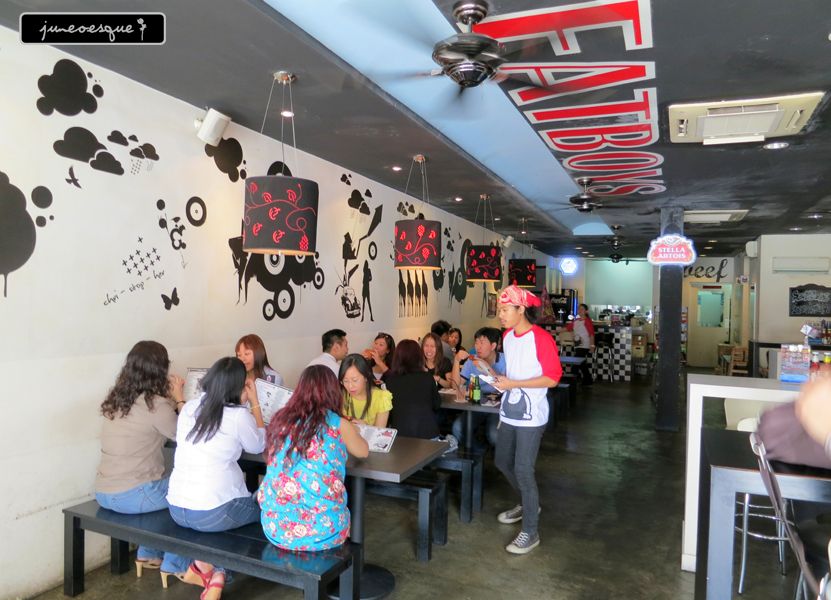 zhi wei had a whimpy burger which proved to be pretty good...
weixian had a mushroom burger...
it was not bad except wei xian said he had it before at the katong branch and they had much more mushrooms which he likes.
i tried their mac and cheese....
i quite like it! i think its one of the nicer mac and cheese following kenny rogers. and i love their chicken. soooo tender!
and i also love their chicken caesar salad!
their caesar salad sauce is just nice. enough to make me crave for more. and its addictive!
their chocolate milkshake with nutella is also yummy as well!
crystal had the bangers and mashed...
which was decent but nothing to shout about.
we also shared a calamari which i felt the texture was quite flat...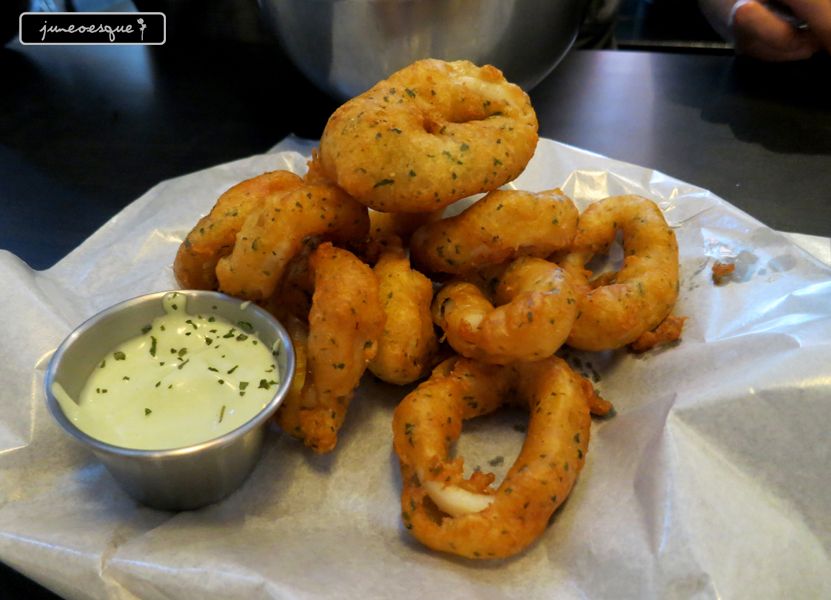 we also had a waffle and it had the weirdest vanilla ice cream ever...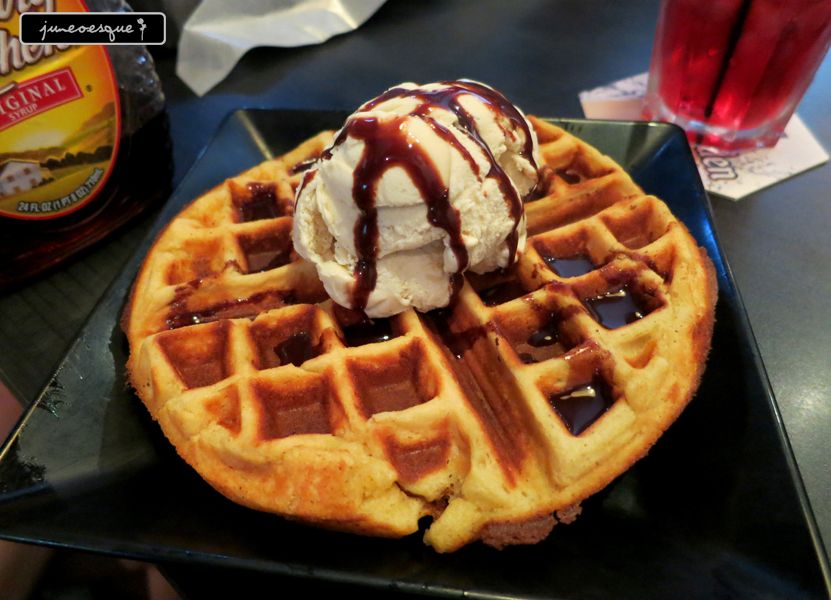 it tasted funny but the waffle was nicely done!