lunch with wendy. after some deliberation, we settled for Chums. Nice place to lunch near my office especially with the salad bar that ponderosa and sizzler used to have. and their salad bars have good varieties...
wendy's teriyaki chicken...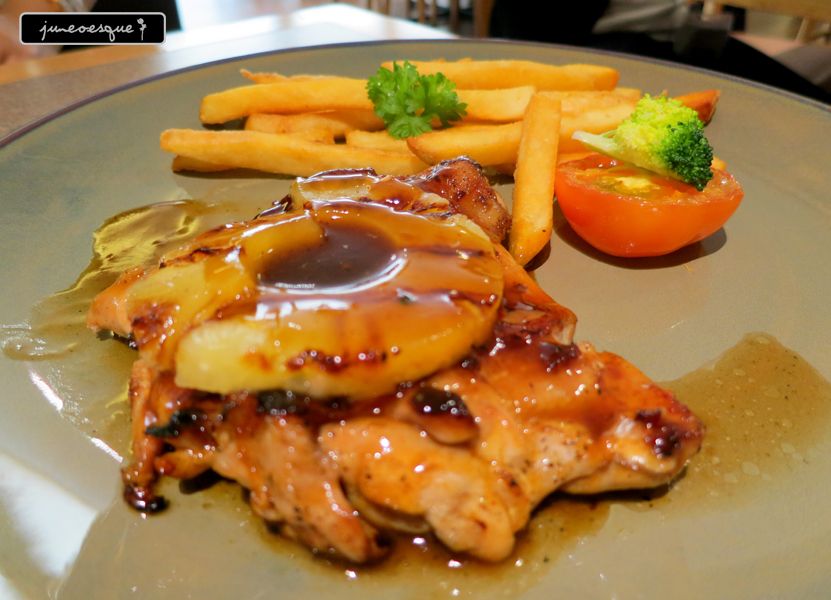 my pork chop...
today's one is back to being awesome. they are so inconsistent!