been awhile since i visited canele.
their canele salad is still good with a generous amount of crab meat!
and i love the pine nuts!
and because i've been in this all day breakfast craze, i went for the crepe...
i like the emmental cheese they used. things with an egg in the middle just always creates an appetising feel.
jac's carbonara...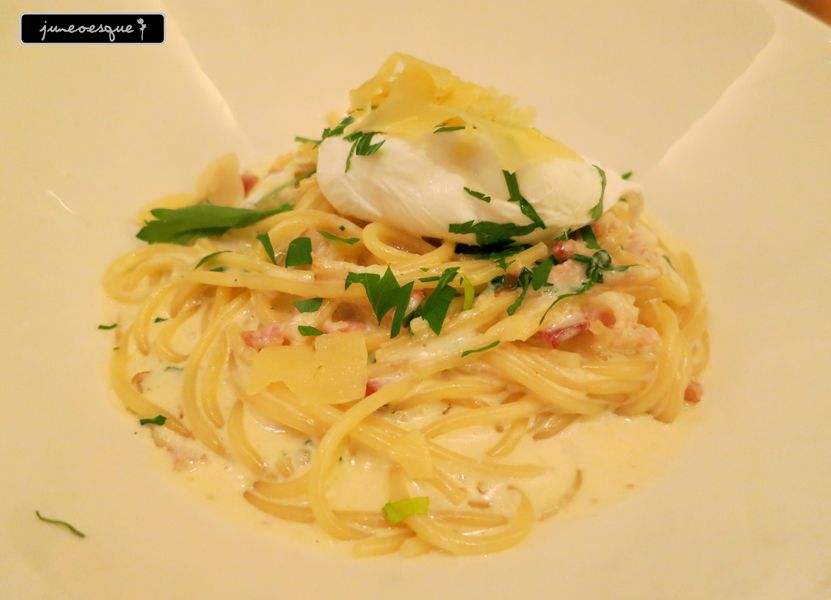 yummy as well.
ami's seafood marinara...
also pretty good!