for dinner, loh gong zai treated me to Medz. he said he was in the mood for meat so we had a salt roast beef....
i hate how i keep forgetting to tell them i don't want the sauce.
loh gong zai also bought a roast pork belly...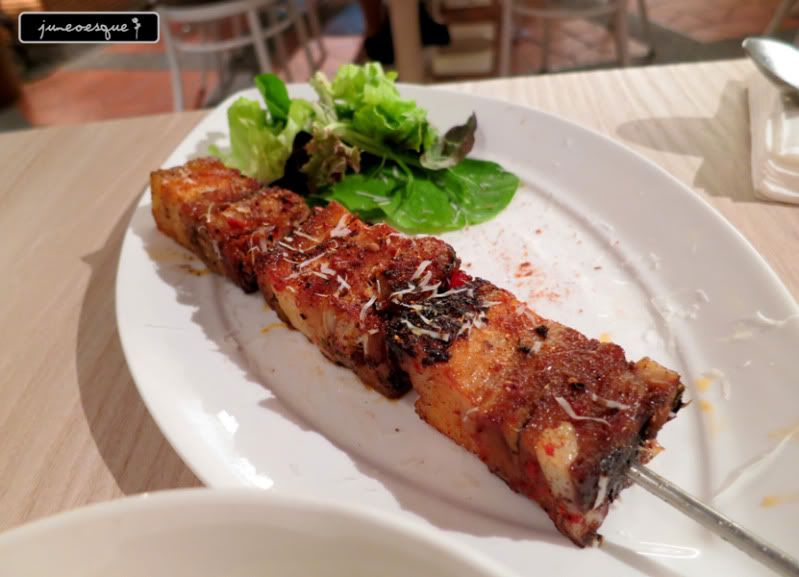 and the garlic mashed potato that i always order...