lunch with dear joelle. She came all the way. thanks darling!
we were at vivo and couldnt decide on what to have when i suddenly recall that loh gong zai highly recommended more than once, the cold la mien from Crystal Jade Jiang Nan...
so we headed there!
was surprised to know they also have the rainbow xiao long bao!
i ordered a tray to try!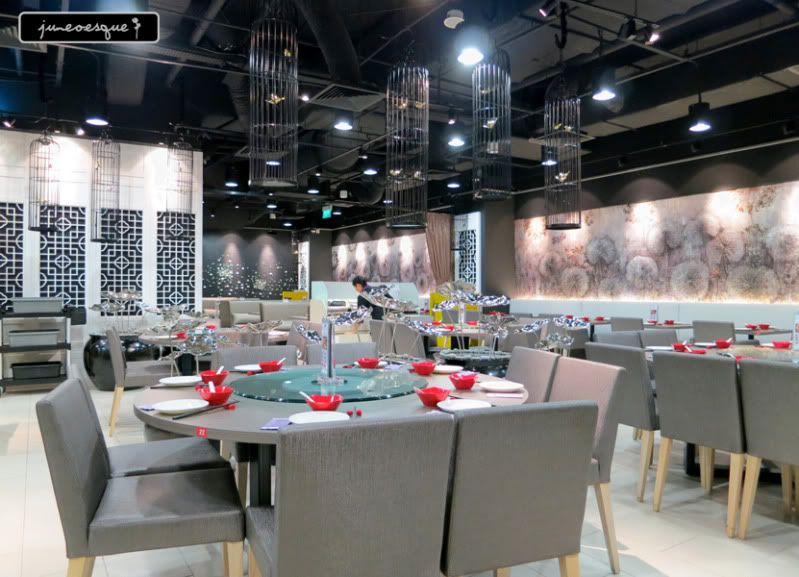 we were also attracted by this rainbow tofu dish so we ordered it to try...
it has got layers of tofu, carrot, egg, peanuts and cant remember what. the server went thru a series of introductions but lost me somewhere.
a tray of sauces/oil to go with the rainbow dish...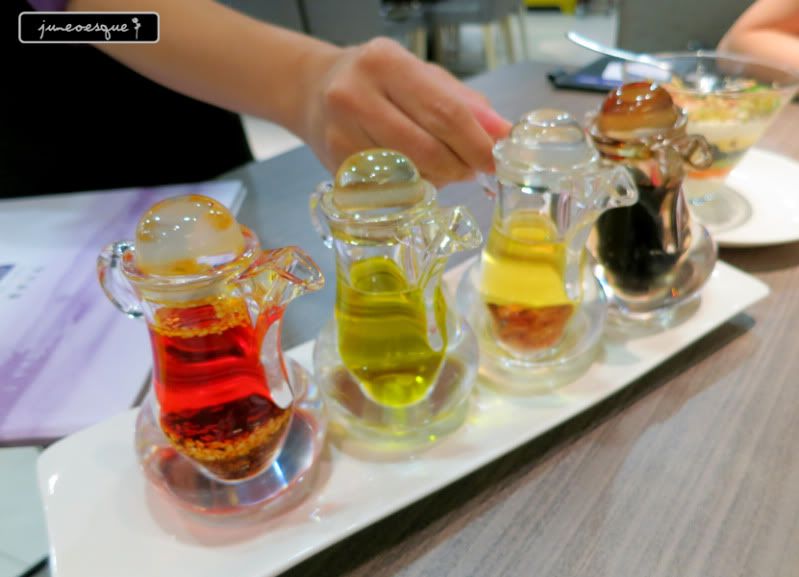 overall it was nice. interesting to try. particularly like the garlic oil.
my tray of rainbow xiao long bao!
i felt that their truffle one was pretty good. much better than paradise one. but overall i think i prefer the one from paradise!
the much raved cold la mien recommended by loh gong zai...
it was nice, quite Q but i didnt felt the wow that loh gong zai felt. haha
the hong you chao shou...
decent.
the fried nian gao...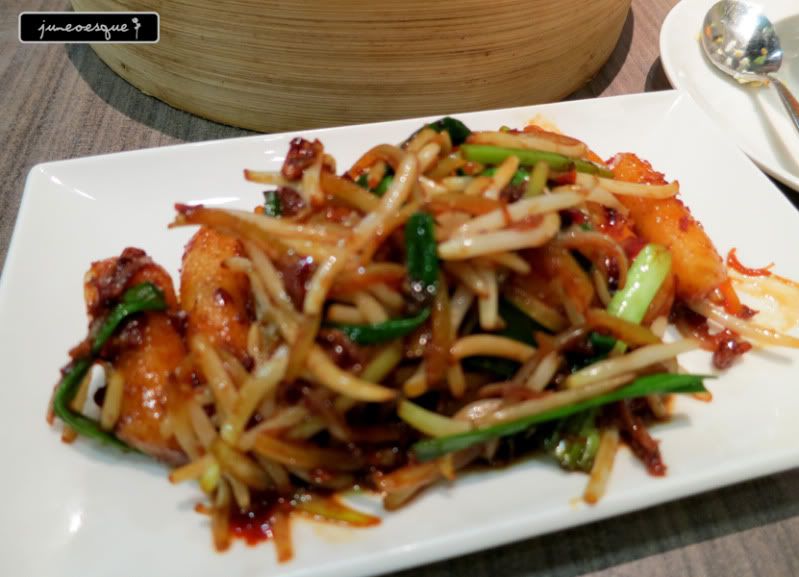 the fried nian gao is pretty yummy! usually its not something that i will like or order but its really quite tasty with a bit of haybe hiam taste. nice!
treat from joelle! thanks dear!