Petit Provence....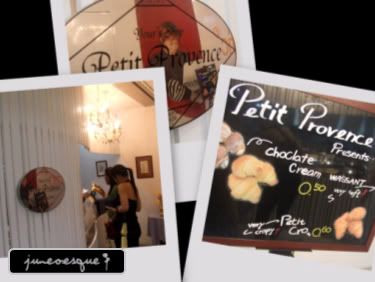 Basement 1 of The Central
they seemed to haf some interesting items like this choco wassant thingy...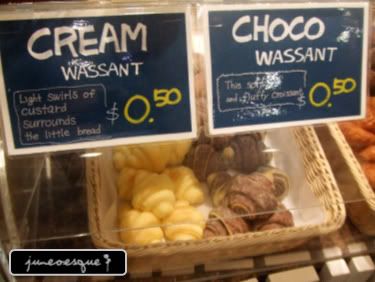 a closer up view....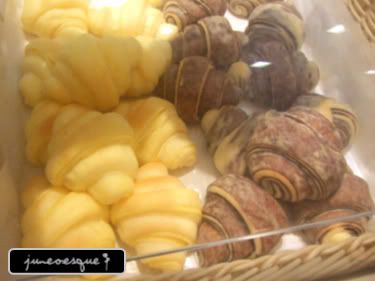 Each one is shaped like a crossiant. I thot, since its only 50 cents, i'd give it a try. Well, i didnt like it. I mean the texture was soft... but i duno.. i just didnt find it tasty and i cant taste much of the custard. of coz, this is very subjective, maybe u'll like it.