Dinner at The New Harbour Cafe.
114 Tanjong Pagar Road
we shared chicken wings....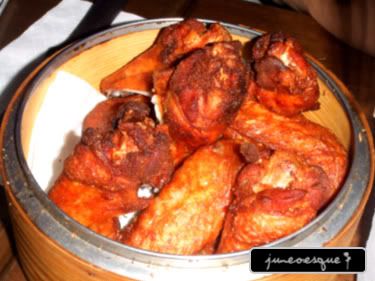 i rem meina mentioned that their chicken wings are quite nice but i dun quite like the spice they use. the rest found it ok though.
Jo-ann ordered the chicken salad.....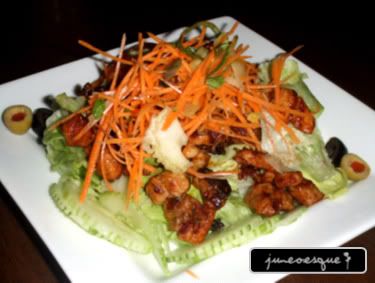 i thot it was pretty nice. the chicken went pretty well with the lettuce.. or is it lettuce? ha.. anyway just felt health-IER (not healthy but healtier).
i had the crackling roast pork....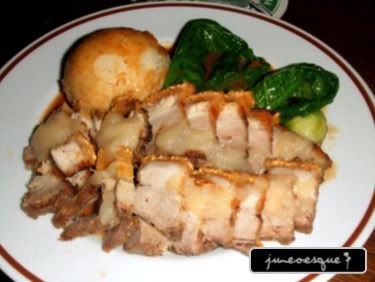 i rem Lina ordering it the last time we were there and it was pretty good! Considering im not a roast pork person but this one is really good. Dar agreed that its good as well. and one thing about the sides i like is the vege they provide.. duno the name but its that small round balls (look like cabbage) vege. heh
Dar had the mixed grill....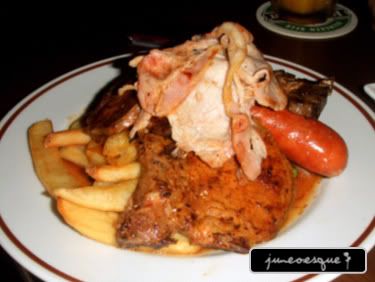 comes with sausage, bacon, pork chop and lamb chop! Quite a combination.