Yan was so sweet, she got us maple cream crackers from Hong Kong!
the maple cream crackers.....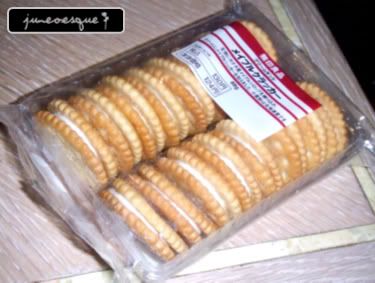 According to Yan, this is not available in Singapore's Muji. She bought them from HK this time. Previously, her friend got it for her from Japan. And, as soon as she took it out, Sorina was raving about how nice the crackers taste and how the previous time when Yan gave her a pack, her mum finished it and has been raving and bugging sorina about the crackers.....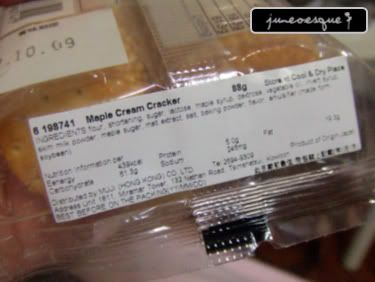 i tried the crackers a few days later and thinking that high expectations might just spoil the experience but the crackers were truly GOOD! Its sweet and its got sugar bits on the crackers....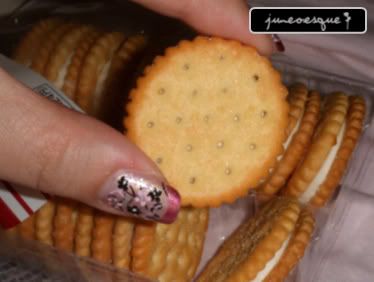 the cream inside is maple taste and even after eating, ur fingers would smell so good!