its a short catch up with Mindy after work. She suggested checking out this place Roosevelt's Diner & Bar located at the Dorsett Residences
Roosevelt's Diner & Bar
331 New Bridge Road
#01-02 Dorsett Residences
Singapore 088764
T: +65 6538 3518
E: info@roosevelts.com.sg
the interior of the place...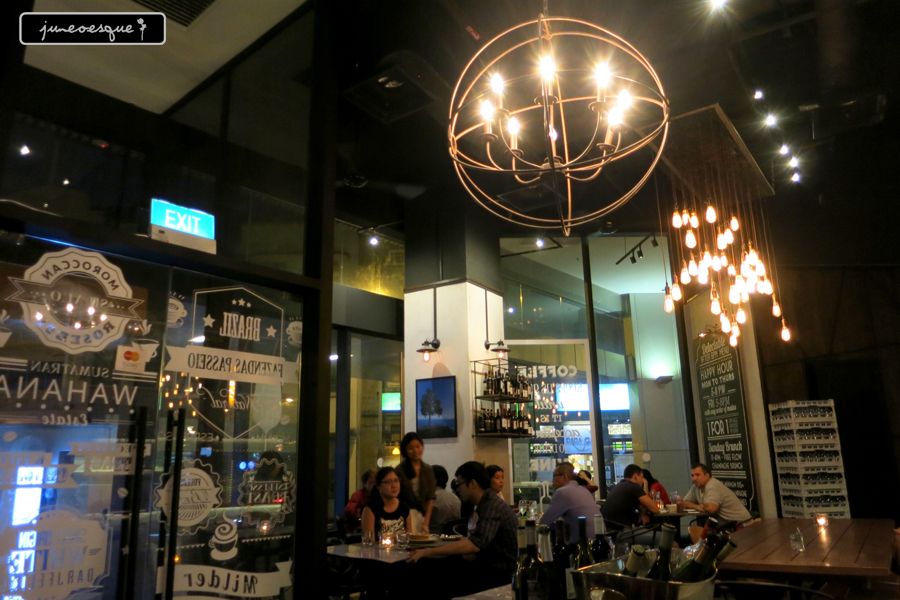 considering its location, i must say it is pretty crowded for a weekday night.
while wait for me, Mindy had ordered the calamari first...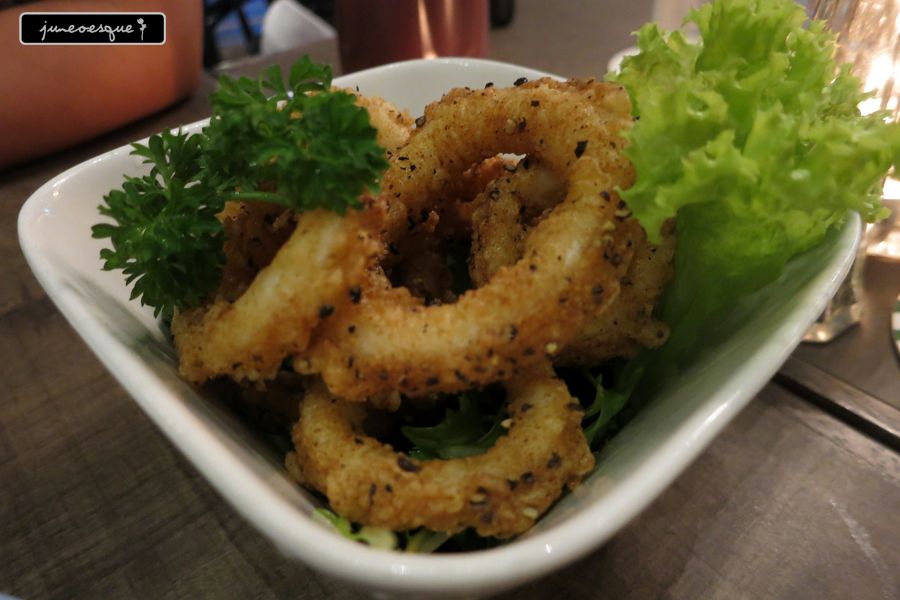 the batter was thin with pepper bits. the texture of the squid was pretty good. it was rather soft. i quite liked it.
for mains, Mindy chose the ribs. I must say im typically skeptical of ordering ribs because not many places can do it well but Roosevelt did it pretty well!
the ribs had meat and it was tender.
as for me, i was drawn by the name on the menu truffle fish pie. wow.
so that was what i ordered...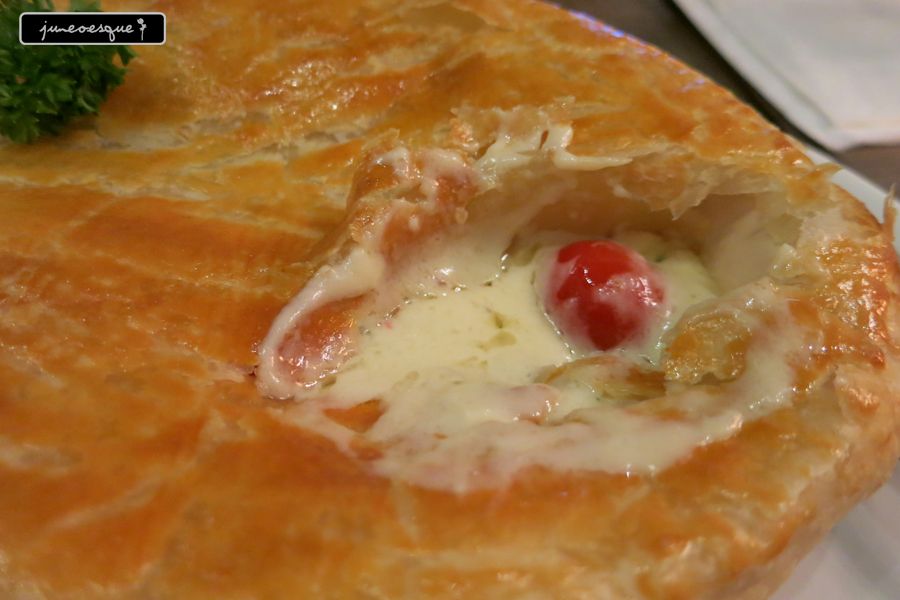 i like it. the pastry was fragrant, crispy and soft. it was good. the sauce inside was creamy and a little sweet. I would have preferred it to be more savoury but overall i liked it.