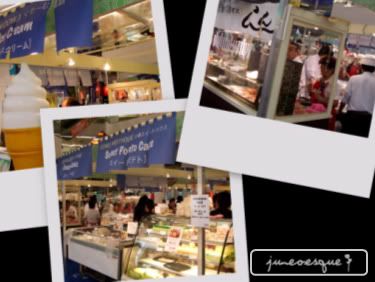 some of the things they are selling there (btw, in case if u're interested, the fair ends this sunday 15th July)...
baked sweet potato....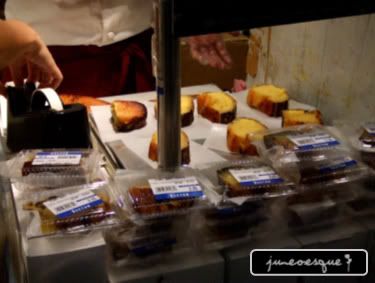 butter manju sponge cake in cream or redbean flavour....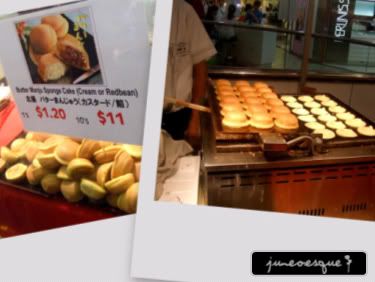 kinda prefer the cream flavoured one.
fresh fish roe and some seasoned cuttlefish etc....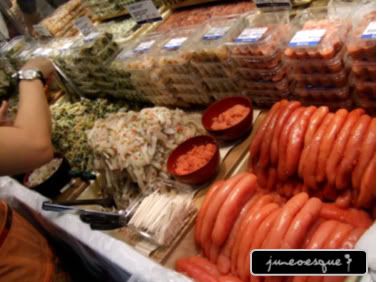 squid stuffed wif rice....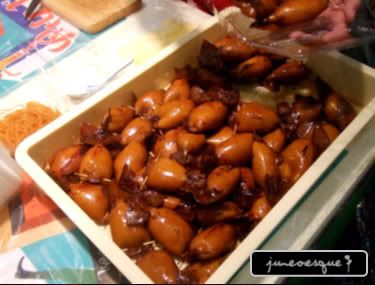 didnt find it very tasty.
some fish cake...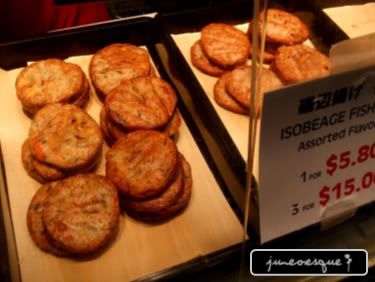 also pretty average in taste.
ramen....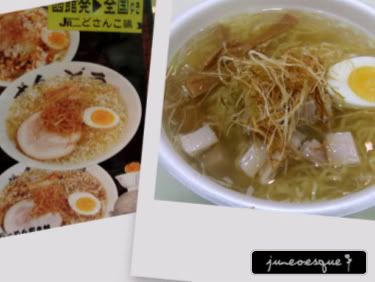 $11 a bowl. the char siew cubes was good. the soup and noodles were alright. very expensive for a fair item.. in fact, many items sold at the fair were freaking expensive.
and they haf scallop candy!
And for my love of ah yee, i bought 2 packets to share wif her (though i still dun find it extraordinary)...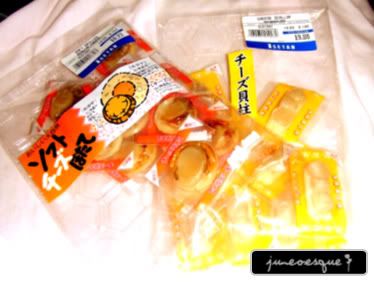 i bought those wif cheese. the bigger sized ones....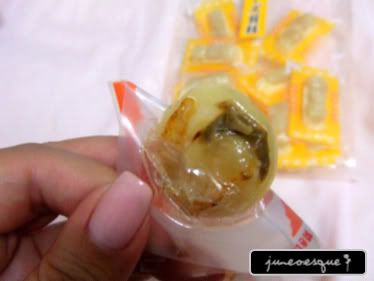 the smaller sized ones....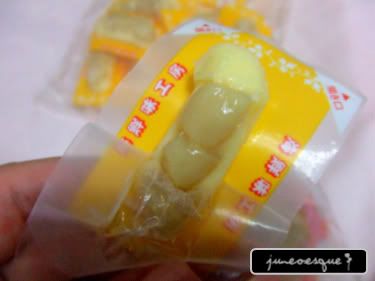 and Lionel, yes, i koe u love these too.. i promise if i meet u soon, i'll keep some for u.
And D, if u're reading this, maybe u'd wana go stock up again. haha