i came across this food stall at the basement of Bugis Junction. It has buns in the shape of bear paws and available in many different flavours like strawberry, milk, squid ink etc.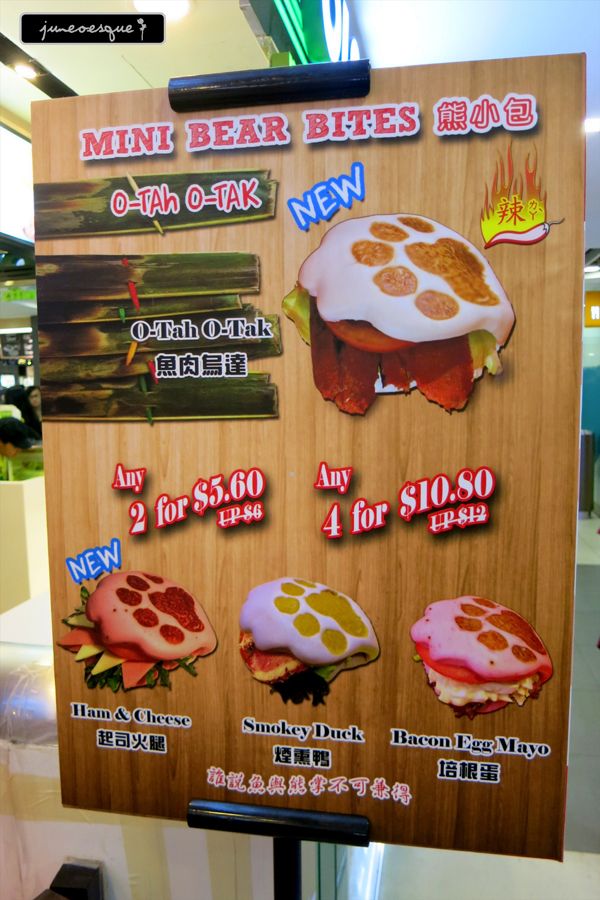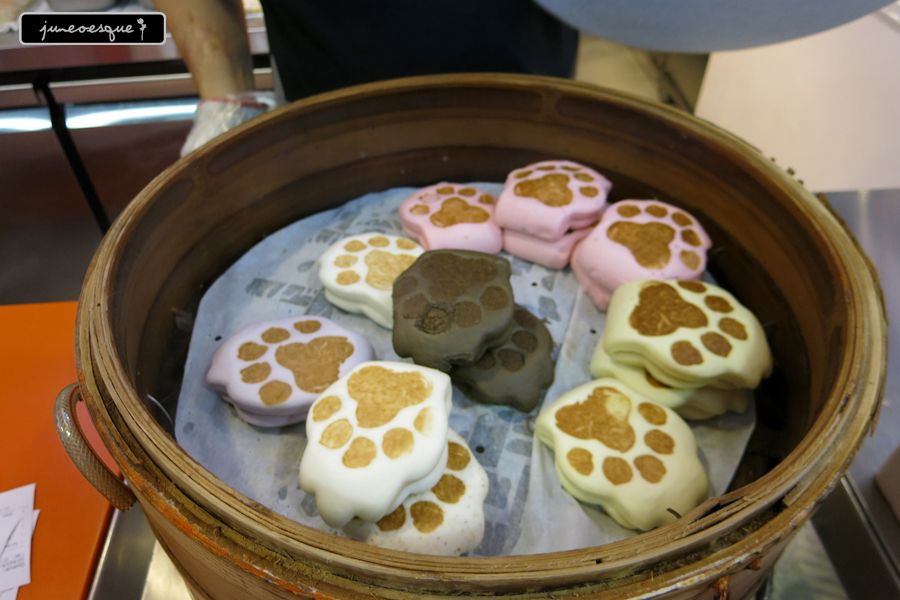 im a sucker for such cute food!
they actually have 2 different sizes. one is the regular and one is the mini sized one.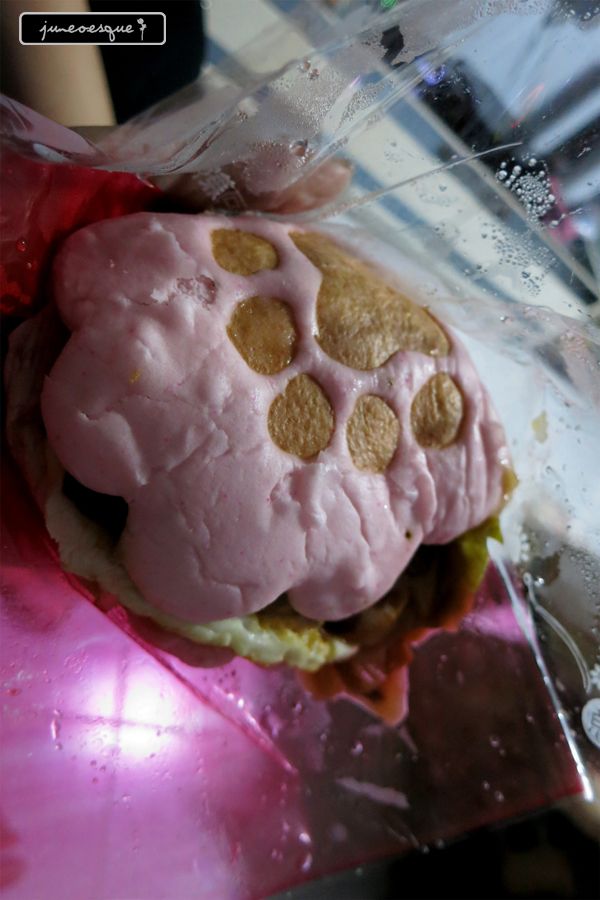 i bought one to try. the person recommended strawberry flavour because he said this is a seasonal flavour.
the last picture may not look very pretty because i only took the picture when i got home. overall the taste was nice. may be gimmicky but i will try it again to try the other flavours and fillings!