the long awaited lunch date with Frances. We were shortlisting a few places and Luke's came to mind as recommended by Lionel.
Luke's is inconspicuously located at level 3 of the new Heeren Robinsons....
entrance is hidden amidst the racks of clothes...
a small area, with a classy bar concept in black and gold. The crowd on a weekday noon is mainly some business folks.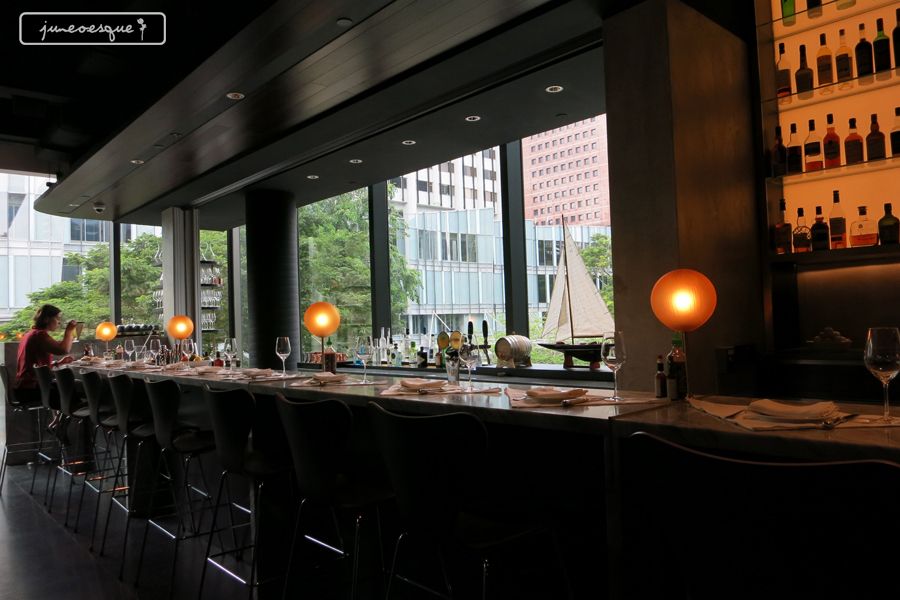 complimentary starters was that of some corn like muffin...
which kind of reminds me of kenny roger's muffins except this had a milder taste.
for mains, i had the burger. I must say the burger was really good! The beef patty was lightly salted on the outside and nicely done to medium rare as i had requested...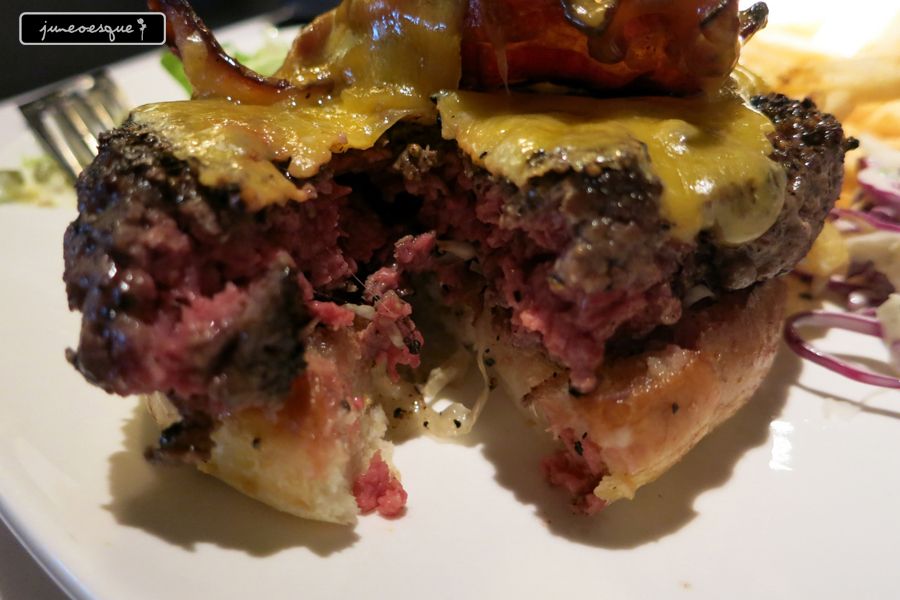 the patty was juicy and tasty with a great beefy taste. Comes served with fries. The fries didn't make a strong impression on me though.
We also ordered the lobster sliders to share...
which was good with succulent lobster pieces.