had an appointment around town and managed to catch up with my stalker for xmas lunch. been too long!
we decided on cedele and i had one of their seasonal coffee-ish drink...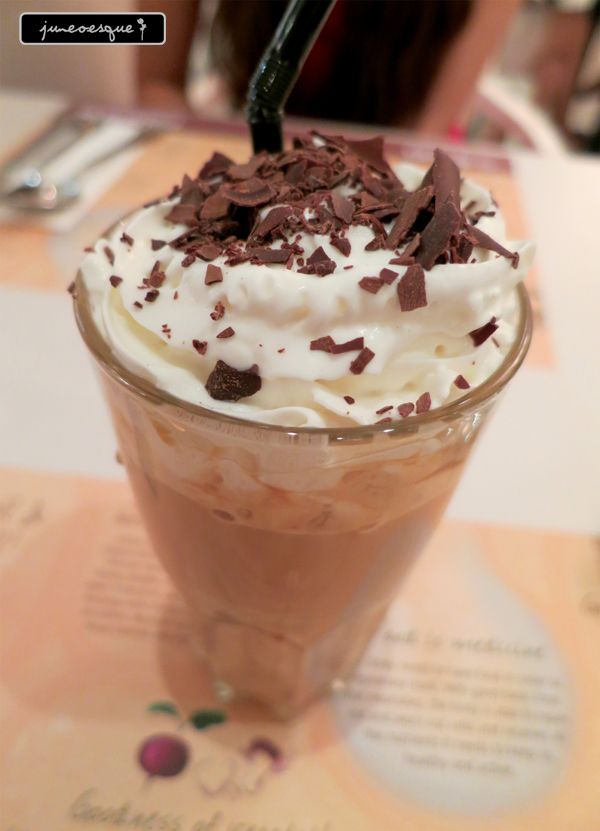 she opted for pancakes....
which were pretty good!
i chose rosti with sausages...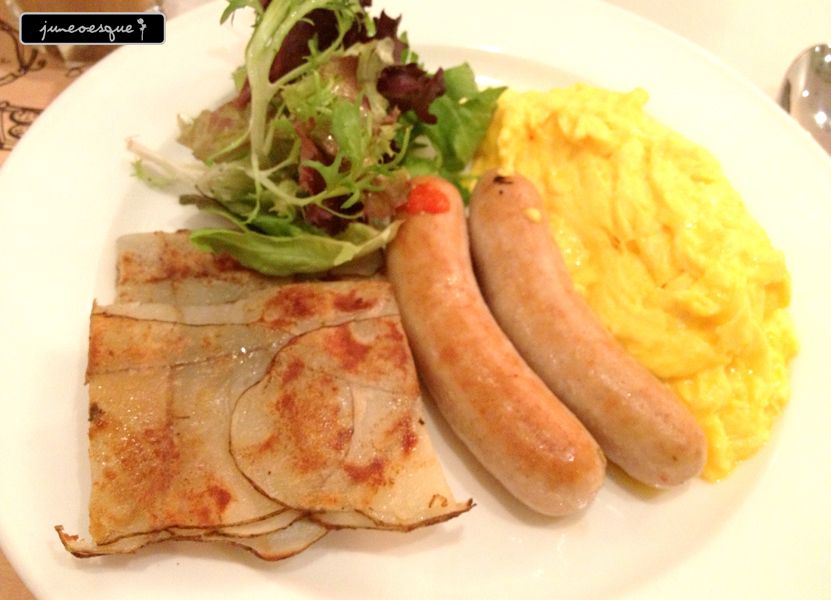 i quite like their rosti! didnt like the sausages. the sausages were a little bland. scrambled eggs were decent.