Brunch at Symmetry!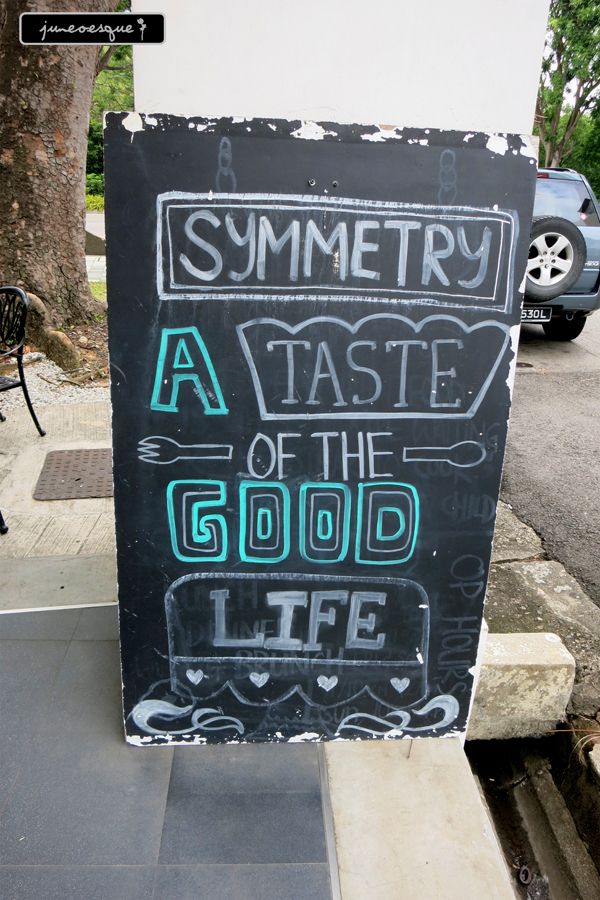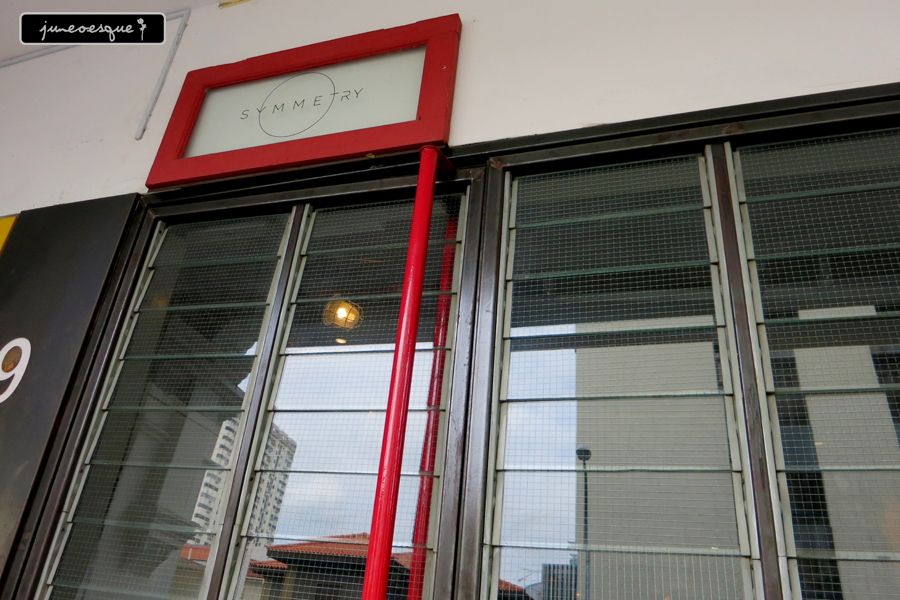 ordered my favourite lychee mint! they have upsized on their portion! I love this drink and they do it so well! so much so that despite the upsize i just had to have another serving of it! haha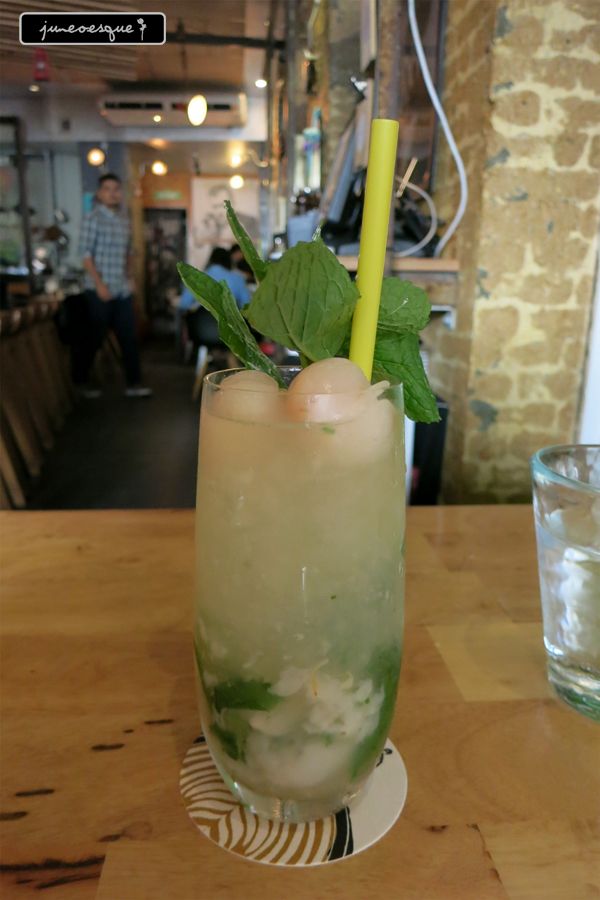 and geor ordered the infamous truffle fries with truffle mayo...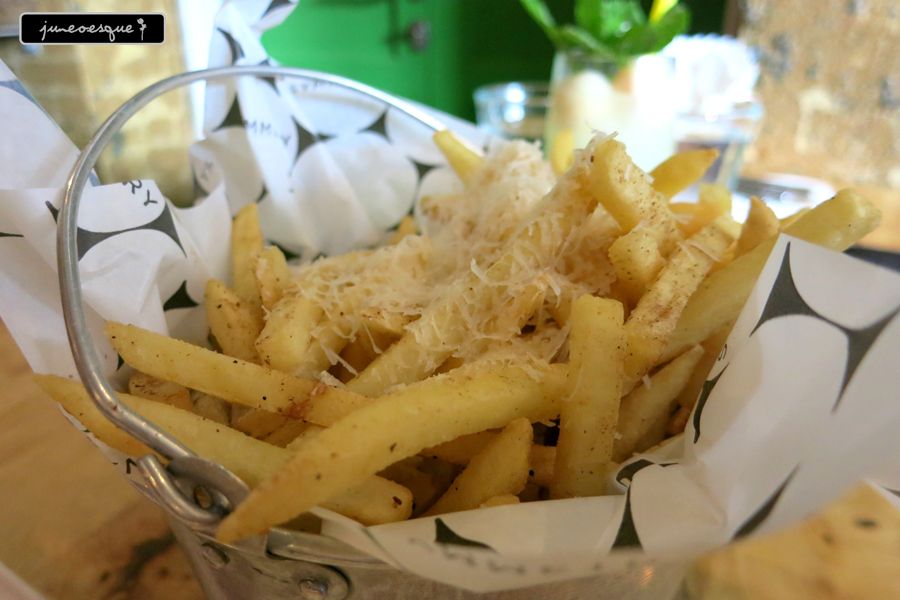 i really like their truffle mayo, smells so good! but oh well, anything with truffle tastes great! in my opinion!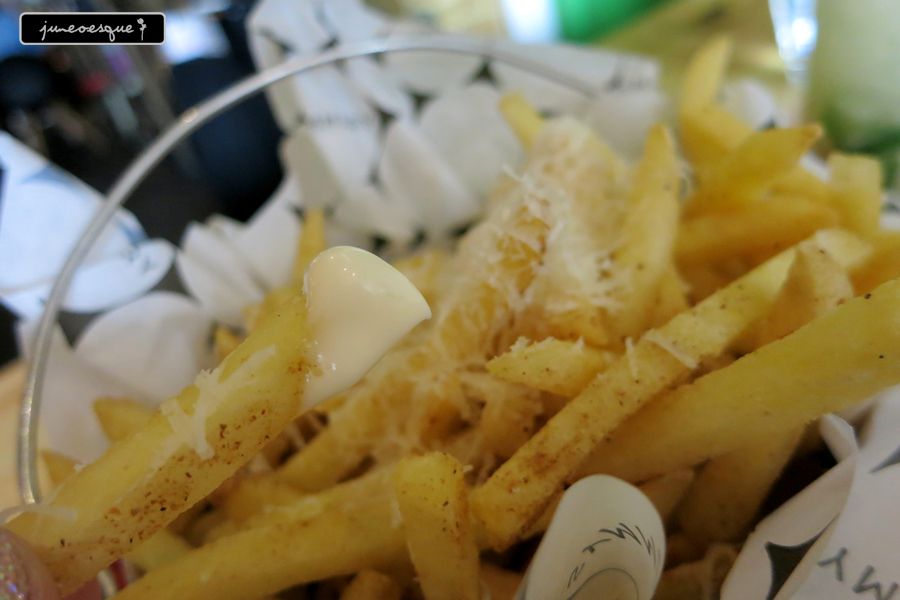 and there's the crispy squid with squid ink aioli...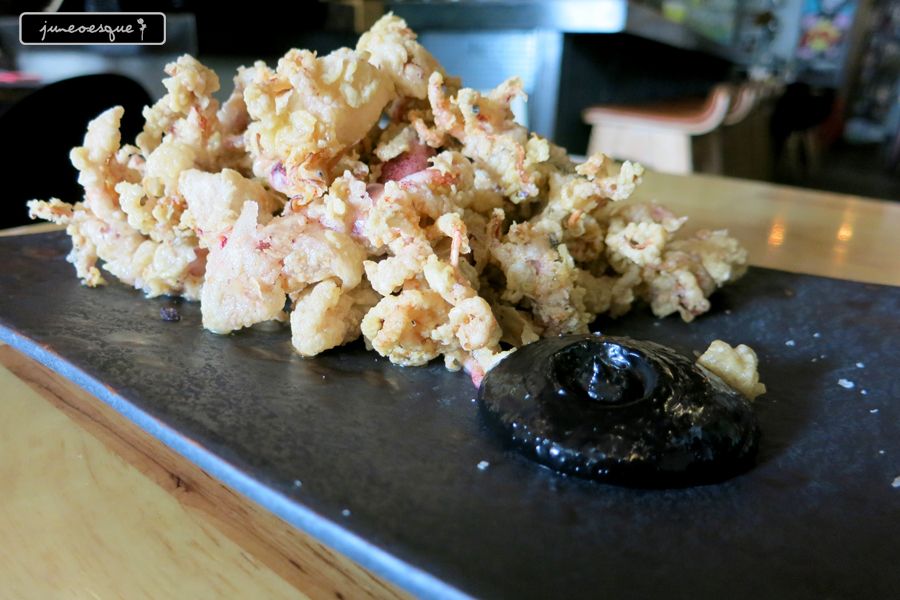 the squid ink aioli was tasty as usual. i really like them for their creativity. Creative and still taste good! The squids were of a good texture as well!
for mains, we had the beef cheek which came with foie gras...
it was soooo good!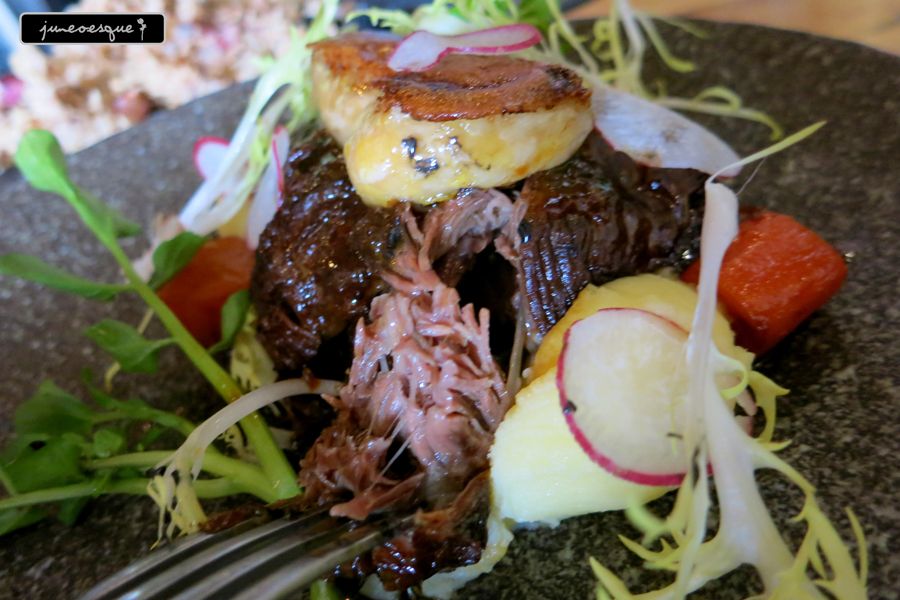 we also had the truffle scrambled egg with smoked salmon.