Lunch at Centrepoint Swensens. Jefrince is right. The only Swensens branch with very nice Soft Shell Crab fried rice is the one at Bishan. The rest of the other branches one sucks.
But i love Swensens' lunch time promo! With every main course, you get a free choice of either drink/side/dessert. Although there is a range they allow you to choose from but its a pretty decent range, not like one miserable scoop of ice cream.
i chose the sides of meatballs...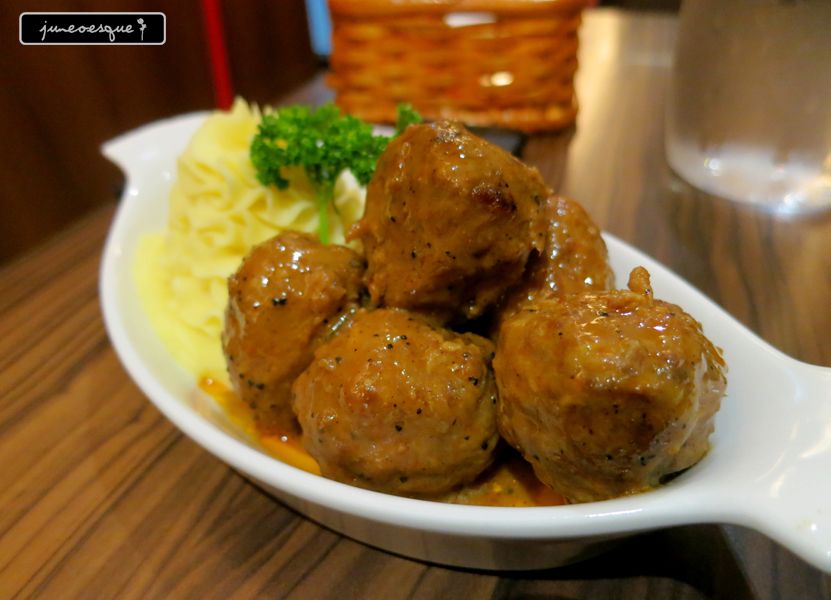 rather consistent and decent throughout the times i tried it at the different branches.
soft shell crab fried rice...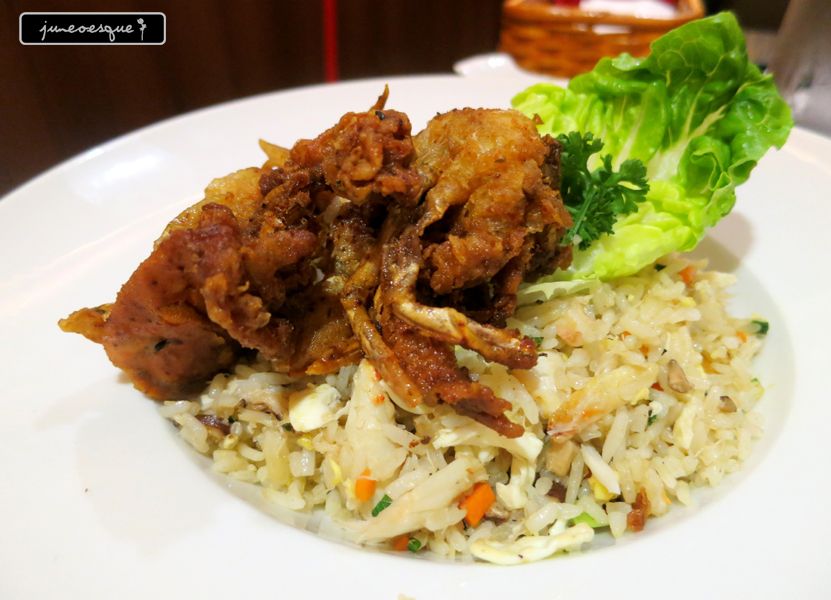 sucks. too oily summore. Feeling totally not satisfied.