i also ordered minion rainbow cupcakes. ordered them from La Petite Patisserie...
https://www.facebook.com/lapetitehomebakery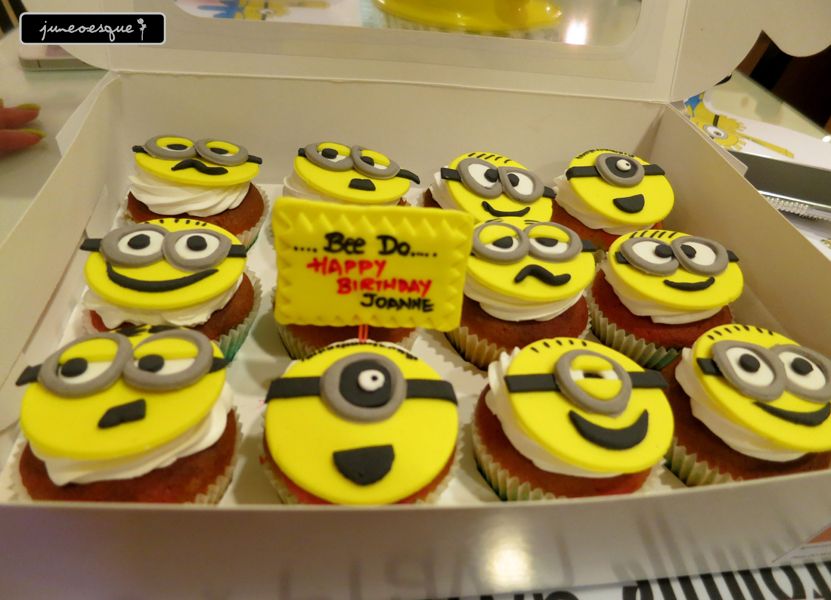 we actually also ordered the rainbow cake from them last year for Joanne's birthday as ell. Last year's cake was amazing! But this year, the cupcakes were a big disappointment.
Firstly, the rainbow as now nicely tiered.. it is a total mess of colors. Also, the texture was sooooo dry. Huge disappointment.